Personnel changes at Audi and Jaguar Land Rover
Wolfgang Durheimer, the former Porsche technical chief who became chief executive of Volkswagen's Bentley Motors, has been removed from his latest appointment as the chief of research and development at Audi.
Ulrich Hackenberg now heads the R&D at Audi
The move from Bentley to Audi had been seen as part of Durheimer's fast track progression within Volkswagen Group management, but now his future with the Group is unclear.
Ulrich Hackenberg, head of technical development for all Volkswagen brands and the right-hand man of CEO Martin Winterkorn, will take responsibility for R&D at Audi. No reasons were given for Durheimer's departure but he is known for his dislike for electric vehicles - he cancelled the plug-in A2 and R8 projects just when Audi's arch-rival BMW has been preparing to launch its electric i3 and i8 models.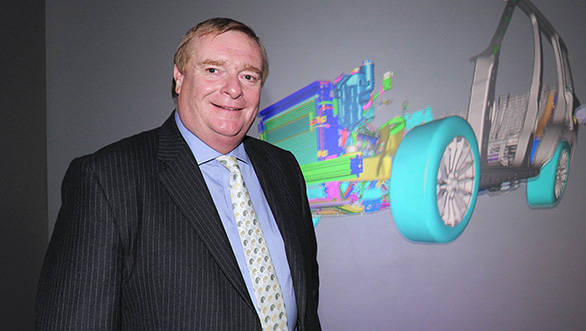 Bob Joyce is now the director of product creativity and delivery
Meanwhile, there has also been a change at the top in engineering at Jaguar Land Rover (JLR). Chief executive Ralf Speth has appointed Wolfgang Zeibart, one of his long-time colleagues from BMW, as the group engineering director in place of Bob Joyce who becomes the director of product creativity and delivery. Zeibart was the BMW technical chief in the 1990s and was one of the five senior directors who left the company in the wake of its withdrawal from Rover. Another German, Wolfgang Epple, moves to a new position as the director, research and technology, and will also co-ordinate the UK Automobile Innovation Centre at Warwick University with which JLR is closely associated.