Pebble Beach Car-show
The Pebble Beach Concours d'Elegance around Monterey, California is probably one of the most awaited things enthusiasts and collectors look forward to every year. Right from classics to concepts, carmakers and car fanatics bring in their vehicles to put on display. Here's our overview of a few of the cars that were presented at this year's Pebble Beach car show.
Lincoln Model L100
Lincoln seriously dipped their feet into the future with this one. With the introduction of the Lincoln Model L100 Concept, Lincoln shares its vision for mobility while giving a reference to the past and looking to the future. A crystal greyhound that is concealed behind the transparent hood and a moving automobile model that would serve as an interface are two interesting components of the proposal. While the design does look very intriguing, we except it would take a few years to see this concept make it to production.
Faraday Future 91
Speaking about the future, the future is all screens and the Faraday Future 91 is screens galore. With 3 electric motors putting out 1,050PS, FF claims their first production vehicle will do 0-100 kmph in just 2.39 seconds. The car features a number of screens with 3 at the front, a single huge screen at the back for entertainment purposes and from what it seems like, smaller screens on the doors for all your comforts.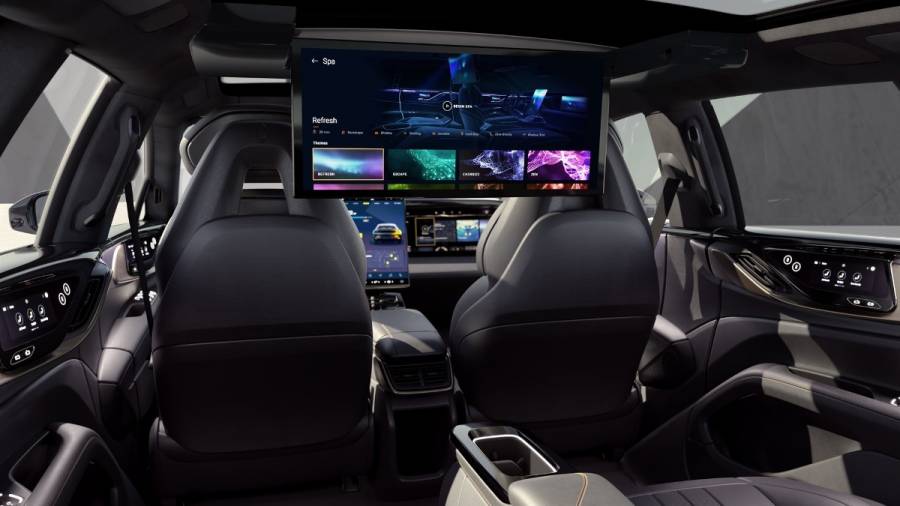 Cadillac Celestiq
The Celestiq display car, which Cadillac showed, is a vision of innovation and purpose and a preview of the brand's upcoming handmade, all-electric flagship sedan. The design and engineering teams immersed themselves in the craftsmanship and customisation that characterized early Cadillac cars, including the hand-built 1957 Eldorado Brougham and the customized V-16 powered coaches of the pre-war era. You just can't mistake this for any other vehicle as the Cadillac has kept on the brand's aggressive famous with those vertical headlights and massive grille.
Duesenberg Model J Figoni Sports Torpedo
This stunning, regal 1932 Duesenberg Model J Figoni Sports Torpedo won the best of show prize at the 71st Pebble Beach Concours d'Elegance. The automobile, which is owned by Lee Anderson of Naples, Florida, symbolizes not only the exceptional top-tier classic design that the event honours but also the distinctiveness and specificity that define it. All J Model Duesenbergs came with 420 cubic-inch twin-cam 32-valve straight-eight engines, making 265PS.