Pavan Shetty has resigned from his role as director at Porsche India today
German sportscar brand Porsche has just now announced that Pavan Shetty, Director Porsche India has resigned from his position on 1st July 2020 due to personal reasons. In the interim, Ashish Kaul, Head of Sales, Porsche India will assume responsibility for day-to-day operations at Porsche India and will report directly to Gurpratap Boparai, Managing Director Skoda Auto Volkswagen India for Strategic initiatives. The release also mentioned that an announcement on the permanent replacement will be made in due course of time.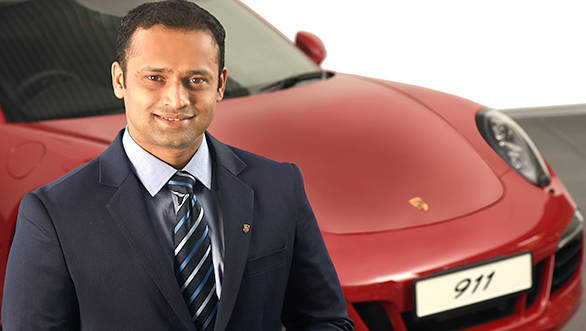 Shetty started his career at HSBC in 2000, before moving to Castrol India in 2003-04. He then joined Tata Motors in 2004 and served as the product account manager for a period of close to 3 years. He then was a part of Ford India where he was working as regional sales manager for the western region. for 5 years. In 2012, Pavan joined Lamborghini as the India head and was there for three years and eleven months, mainly responsible for the Italian brands business operations in the country. In 2016,  he was appointed director of Porsche India, where he oversaw the functions of sales, marketing, after sales and network development. He was also assigned the responsibility of strengthening the brand's presence in India.