OVERDRIVE/IndiMotard wrap up another amazing TWO Track Riding School weekend
The TWO Track School completed its latest Level 1 programme at the Kari Motor Speedway at Coimbatore on July 9 and 10, 2016. The TWO Track School is run by IndiMotard and powered by OVERDRIVE. In its 6th year now, the school is one of the oldest in the country and its students number in the hundreds.
This weekend turned out to be the first wet weekend with the rains coming down. Thee foundation skills that form the curriculum of the Level 1 programme were practiced in lower traction conditions than usual and it underlined how effective the techniques are and how much rider confidence grows when the skills are applied.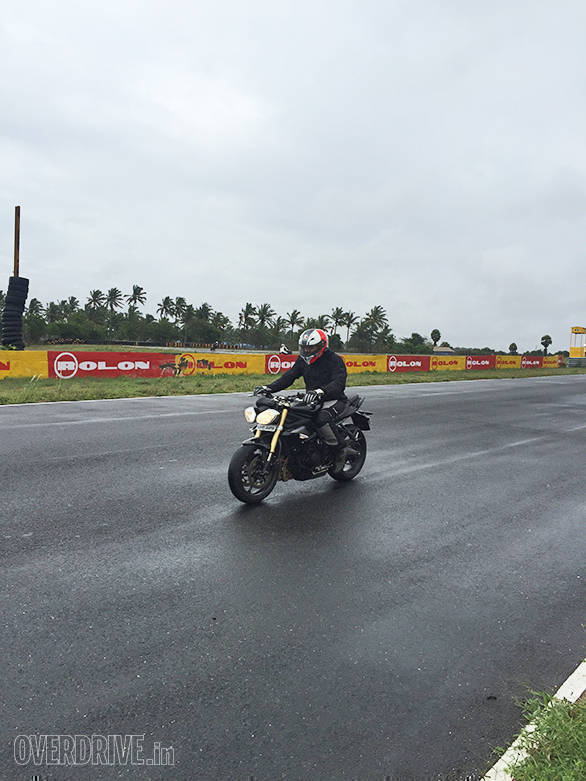 Arun Kumar, 34 attended the school for the first time. Arun works as a "gyaan master for organisations" as a consultant and he had heard about the TWO School from his friends who had already completed the Level 1. He said, "The school gives you a zen moment post the 48 hours you spend with the likes of Anand Dharmaraj [TWO chief instructor and IndiMotard founder], Shumi [our two-wheeler editor, instructor], Vignessh and Daniel 'Dodo' Anandraj [TWO instructors]. Awesome technical knowledge imparted with very simple techniques that can improve one's riding skills and confidence. Any bike, any corner is conquerable with the right use of the methods these guys teach."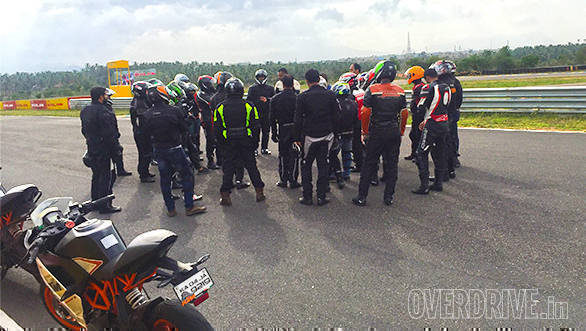 Parallel to the Level 1 session is the open track time. While the weekend was technically oversubscribed - which is why OVERDRIVE urges you to register early - excellent organisation meant few delays and all the riders had abundant track time.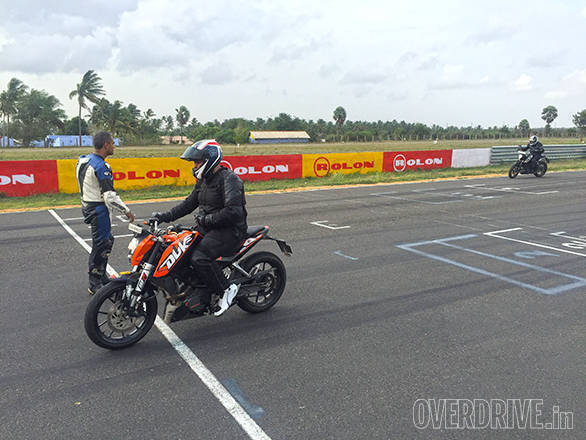 Riders and students travel big distances to attend the TWO School. Avinash Tiwari, a 28-year old entrepreneur from Bhopal and his friend took a two day train ride in and celebrated his birthday with greater speed and confidence in Sunday. "TWO is the place where I unlearnt [bad habits] and came out more enlightened. The school taught me how smooth throttle work is a more logical and easier choice than braking in many crisis situations. Vision, smoothness, patience and planning, my new tools, have made me faster on the racetrack and safer in the real world." he said.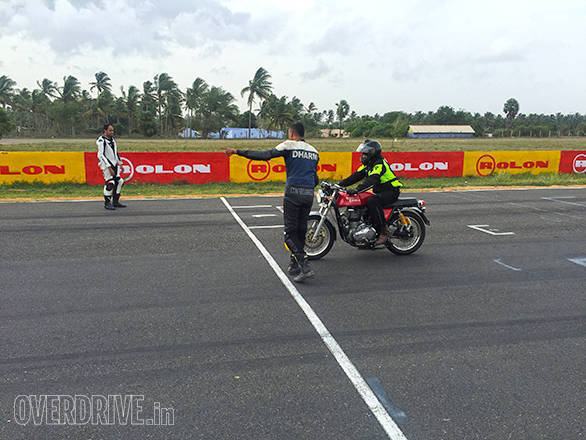 The TWO School weekend comes to Kari Motor Speedway five to six weeks a year. The current fees are Rs 8,500 for track time without instruction. The school costs Rs 13,500. This includes water, lunch and the track has marshals as well as an ambulance.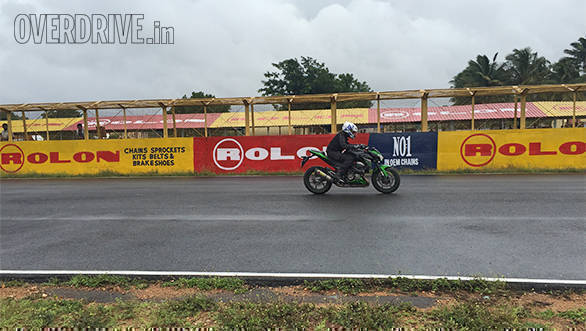 The TWO Track School was born out of track days that IndiMotard used to organise from as early as 2008. Riders wanted to learn to ride better. The skills involved in going faster on the track were the same as those required to be safe and swift on public roads.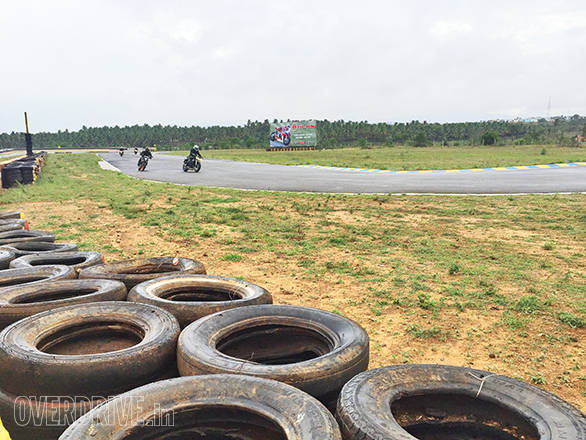 TWO's Level 2 programme is slotted for October 1-2, 2016. There are limited seats and students have been registering since April. If you would like to attend, register fast at www.indimotard.com/two. Note that a Level 2 programme is only for students who have completed Level 1 with TWO earlier. TWO will host its final Level 1 programme for 2016 in November.
Images by Sujesh Narayanan