Overdrive Independence Quattro Drive: Day 3
We're finally set for the grand journey ahead - the cars have been checked, stickered and fuelled. We can't really wait to get our hands on the steering and the early hours don't bother us - we can say the same for the readers joining us. And we must say, for that hour of the morning, they all looked superbly sprightly. Bert, of course, took full advantage of the spirited attentiveness and briefed them on what to expect and how to deal with the altitudes we'll be dealing with the next few days. And it's only after we hit Manali that we'll be dealing with the real altitude.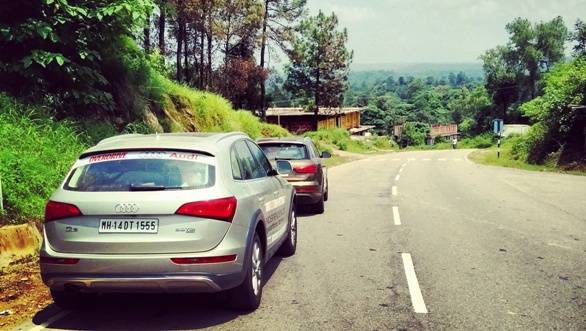 As soon as our convoy moved, OD readers were only to happy to get behind the wheel in the Audi SUVs. Within no time, they were acclimatised with the driving dynamics and response of the cars. Some of them are in fact Audi SUV owners themselves. And they very eagerly helped the others ease into the Audi driving experience.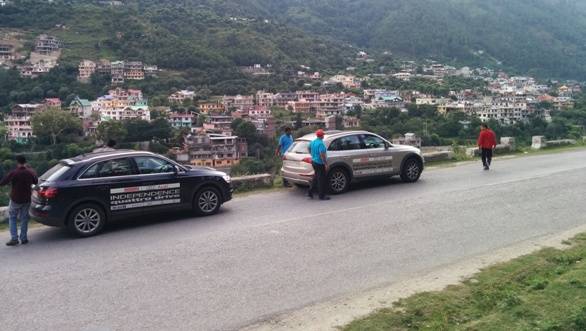 But driving through the treacherous, unyielding Himalayan terrain is just one the many challenges we've to overcome. The conditions at these altitudes we're going to be subjecting ourselves to, are equally forbidding. We got paramedic Roddy McKenzie from Australia to show us ways to survive altitude sickness and more.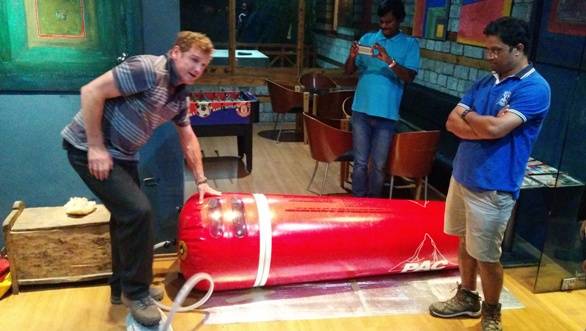 Paramedic Roddy McKenzie from Australia talks about combatting altitude sickness, while Bert and photographer Suresh follow the demonstration attentively
Watch this space for more updates on IQD 2014 all the way from the road to Ladakh.