What went wrong with General Motors in India?
General Motors came to India nearly two decades ago, if you remember they came in with Opel and offered products like the Astra back then. They ran a reasonably successful business until the last three years. Just yesterday General Motors announced they would no longer have any domestic sales in India by the end of 2017, focusing their entire business on manufacturing for exports alone. It's a huge blow not just for General Motors, but for the entire automotive industry. General Motors' failure is a strong indicator of what manufacturers like them fail to do in India, for long thought to be one of the toughest markets anywhere in the world. Here in my opinion are some of the biggest factors leading to their new status quo in this market.
1. A lack of products: What do Maruti and Hyundai, two of the strongest players in India have that makes them so strong. A robust product pipeline that is diverse, affordable, reliable and contemporary. Both Maruti and Hyundai have a diverse product portfolio, every Rs 10,000 can get you an entirely different car. And both update their portfolio with an alarming pace so you never feel any single product is outdated. General Motors' biggest drawback was an aging portfolio based on specific South East Asian market products, which were not entirely global like their competitors products. The bulk of GM sales came from just three products, the Beat, the Tavera and the Cruze, the latter despite its age continues to have a strong following in the market. However, all three products have been flogged for so long, they lost their appeal despite being mass players.
In addition the Tavera got hammered because it did not comply with certain emission requirements and General Motors tried to cover up those discrepancies, think the Volkswagen scandal, albeit smaller, if you can call a nearly 1.2 lakh vehicle recall that! Anyway, GM also flogged the Beat by introducing variant after variant, facelift after facelift, never really being able to completely revamp that brand to keep up with the times.
In comparison, newer cars cropped up from Maruti, Hyundai, Nissan, Volkswagen, Skoda, Renault, etc which managed to snatch market share away from General Motors. Even the Cruze lost out to newer & better products from Toyota, Skoda and Hyundai, even though that end of the market was shrinking. A critical failure was the Captiva, though a good product, the Hyundai Tucson-sized SUV for some reason never managed to capture enough attention. Probably by this time the consumers had already started losing faith in the brand.
2013 Chevrolet Captiva facelift
2. Network: Maruti's biggest strength in India is its dealer and service network. They have over 1200 touchpoints, in comparison their biggest competitor has just a little under 700 dealers. This allows Maruti to reach out to some of the most far flung regions of India making sure their coverage is absolute. Their service network is even larger and early on Maruti learnt very quickly to encourage even the smallest mom and pop service outlets to go legit and adopt Maruti Suzuki practices. General Motors had at one point in time a robust enough network with over 400 dealers, but diminishing consumer confidence in the products and strained relations between consumers and dealers (several claimed to be unethical with shady dealings) shrunk those numbers to just a little over 200 touchpoints.
3. Outdated technology: Most of GM's cars barely matched up to what their competitors were offering. The platforms themselves were nearly a decade old, the engines older. In trying to be cost efficient and still meet certain emission requirements General Motors used technology that barely helped them scrape through. With extremely low tolerance levels, these engines sometimes met the emission requirements, sometimes they didn't! Plus, the quality of components over time got poorer and poorer. Cost cutting measures forced General Motors to use cheaper components. One of their last big launches, the Chevrolet Enjoy though ideally positioned to capture a decent market share, lost out because the quality was simply shoddy.
4. Inability to read the market and adapt quickly: One aspect that General Motors failed to work on was their preparedness to adapt to the dynamics of the market. When SUVs started coming into the limelight they were left floundering over MPVs and hatchbacks. Even though they brought in the Trailblazer, it was too far up the price scale to make any serious headway in the mass market. Neither did General Motors enjoy the reputation that Toyota has earned and which helps them sell the Fortuner-like hot cakes.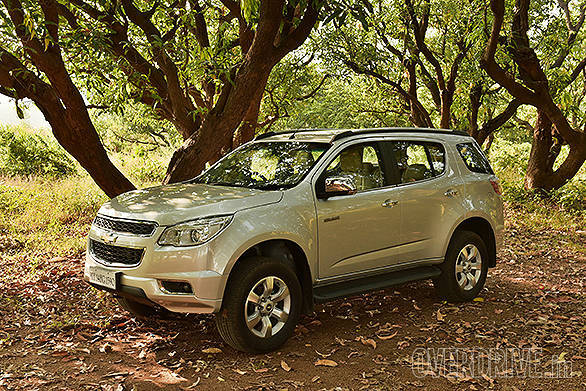 When 2.0-litre diesel engines came under a microscope, General Motors had nothing that could work as a contingency plan for some of their products. And now with the move to BSIV, and by the turn of the decade the shift to BSVI meant that further investments would lead to greater losses without products that could create an impact in the market. Shutting domestic sales was definitely a smarter plan to cut their losses.
5. Global challenges: One big concern that General Motors faced was the bailout they needed a decade ago after chapter 11 proceedings. It meant shaping up and consolidating their businesses around the world. 'Government Motors' thereafter had the big task of restructuring their businesses around the world, and in it, India had a big role to play. Unfortunately, in the larger scheme of things as other regions got a stimulus, India got ignored until recently when a new play would have been made based around products like the new Beat and the Essentia. Unfortunately it seems that play came in too late. In the meantime competitors got so strong and market share for GM shrunk to so low a level, it would never be able to crawl out of there profitably for a long time to come.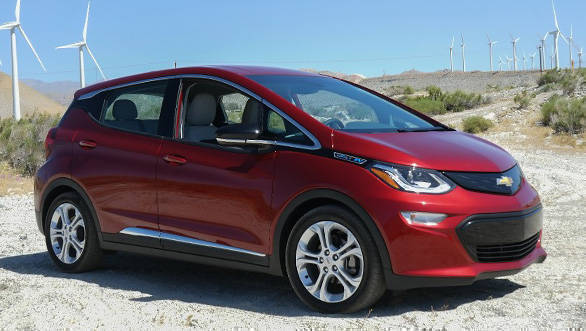 Chevrolet Bolt EV
Globally General Motors has also been shifting focus to electric cars, with the Chevy Volt and others being prepared for future growth. In that scheme of things there really wasn't any space for developing markets like India that still had a long way to go before electric cars can find suitable atmosphere here. General Motors in fact was the first manufacturer in the world to launch an all-electric vehicle and they have constantly followed that up with others like the Spark EV, the Bolt EV and their latest the hybrid-electric Volt. None of these has a future in India.
6. Weak leadership teams: Over time General Motors has also been plagued with a team of leaders that really couldn't take their mandates too far. Of course, the challenges for the American brand were huge but without visionaries and strong long term planners this could be one of the reasons the company never managed to get far ahead of its competition. The organisation here in India turned out more bureaucratic than any other automotive manufacturer in India and that has been a critical reason for its downfall.
Price (Ex-Delhi)
Starts Rs 4.99 Lakhs
Price (Ex-Delhi)
Starts Rs 22.3 Lakhs