US President-Elect Joe Biden is a complete car guy
One thing not many people know about Joe Biden, the president-elect of the United States, is that he is a "car guy" who loves driving. In fact on August 6, 2020, during the campaigning for the US elections, Joe Biden on his Twitter feed released a video in which he is seen not just talking about his immaculate 1967 Chevrolet Corvette Stingray, but also driving it. He speaks about the future of the American automobile industry and how he believes a new electrically driven Corvette that could do 200mph (322kmph), is in the pipeline. I don't know if this video helped him win any votes, but after seeing it, he surely gets mine.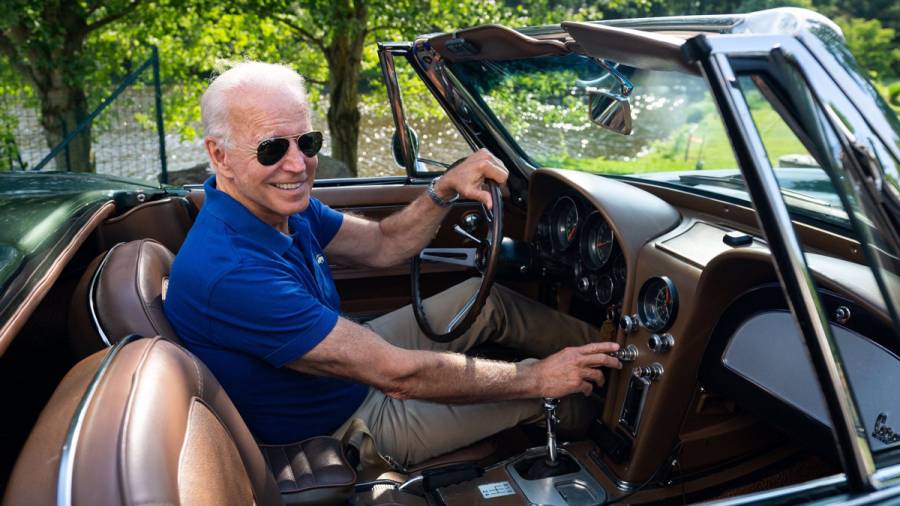 US President-Elect Joe Biden is a "car guy" and owns an immaculate 1967 Chevrolet Corvette Stingray. (Image Source Detroit Free Press).
This video which is on You Tube starts with Joe Biden saying, "I like to drive, I used to think I was a pretty good driver".  Then Biden can be seen getting behind the wheel of his pristine Corvette wearing a mask. The Corvette is in a very original; almost showroom like condition and the front bumper sports a vintage, Pennsylvania pewter "Virtue and Liberty", license plate.
President- elect Joe Biden pushes the Corvette hard in the video and is clearly having fun while driving. He says he loves his car and also opens the bonnet and switches on the hidden or pop-up, headlamps.  The way he gets into the Corvette and gently shuts the door, his driving position, the easy manner in which he holds the wood rimmed steering wheel, all reveal that he is a seasoned driver, who is very comfortable behind the wheel. He even talks about flat-shifting or power-shifting, which is keeping the engine in the power band while shifting gears! So president- elect Joe Biden, sure knows a thing or two about good driving.
Joe Biden is knowledgeable about cars, loves driving and speed, and also does burnouts. (Image Source Detroit Free Press).
But the irony is that as President of the United States, Joe Biden will not be allowed to drive as it's forbidden by the secret service for security purposes. Even when Biden served two terms as the 47th Vice President of the United States during the Obama administration from 2009 to 2017, he was not permitted to drive. However in 2016, the Jay Leno's Garage special show on CNBC featured Vice President Biden, and on it he tells Leno, "I owe you big, you realize this is only the third time I get to drive this (his Corvette Stingray) in 7 years".  Then Biden floors the throttle and does a burnout!
Joe Biden also tells Leno that his father was a Chevrolet dealer and gifted him the Corvette Stingray as a wedding gift in August 1967. Biden still has this iconic car and as a Christmas gift his children had the engine built for him. On the show Joe Biden says, "I like speed". He then gestures towards the speedometer and says, "I have buried this. When I was younger I have had this to 160 mph (257 kph)". Soon after saying this, he floors the throttle and you can see the sheer joy reflected in his face.  Yes, this is a president-elect who certainly likes driving and speed.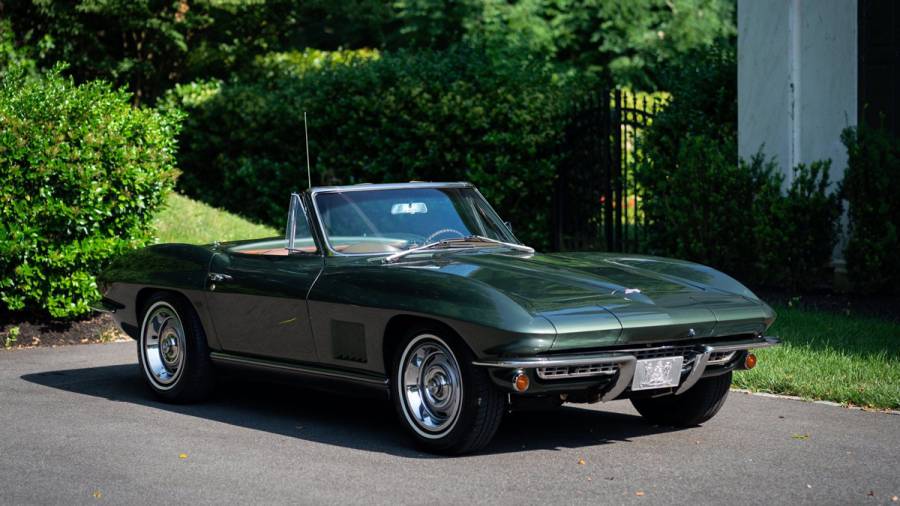 This single owner classic Corvette of the new President of the United States is in very original condition. (Image Source Detroit Free Press).
Later in the show, a 2015 Chevrolet Corvette Z51 pulls up behind Vice President Joe Biden. And they drag. The newer and much faster Corvette passes Biden's classic one, but not before he gives it a good run. The 2015 Corvette is driven by Former Secretary of State Colin Powell, and they drag once more. Two of the most powerful men in the United States racing each other in Corvette's, one in a 1967 model and the other driving a 2015 one. Wow, it does not get better than that.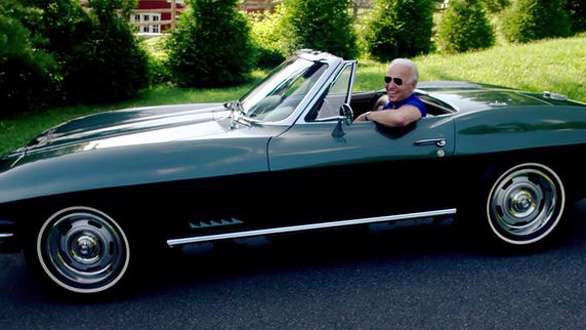 Joe Biden says in his younger days he has pushed his Corvette to its top speed of 257 kph! (Image Source Joe Biden on Twitter).
President-elect Joe Biden has been known to describe himself as a "car guy" and he has even stated that one of the disappointments during his 9 year tenure as Vice-President of the United States of America was not being allowed to drive by the secret service.  Now as the next President of the USA, he will again face the same problem. But most auto enthusiasts and classic car lovers like me, ought to be mighty pleased, that the soon to be most powerful person in the world, is also a "car guy".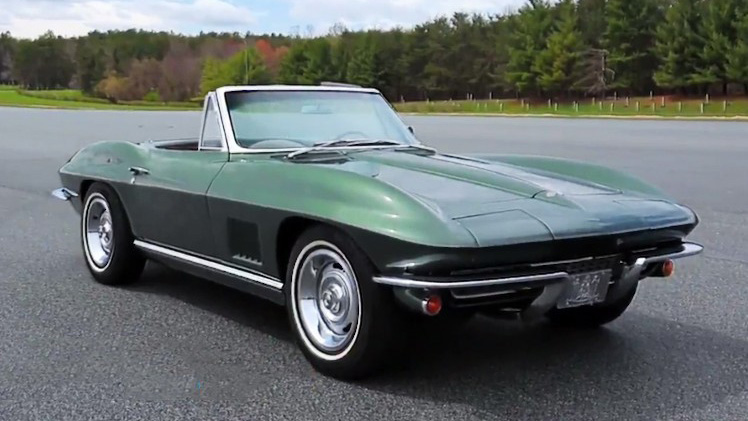 All of us classic car lovers should be delighted that the new US President owns this superb single owner Stingray. (Image Source Joe Biden on Twitter).