The Indian Car Consumers Evolving Preferences
Lately, I have been getting calls from friends and even acquaintances, asking if the Toyota Hilux is worth buying.  Most of them are not into off-roading, but are still interested in purchasing what is one of the most capable four-wheel drive vehicles on our planet.
There is a growing interest in pickups like the Toyota Hilux, as they are perceived as trendy lifestyle vehicles for the adventurous.
It's also a pickup, a body style that until recently, was only associated with goods carriers in India. In fact our laws also required any pickup to be registered as a commercial vehicle and one needed permits, etc, to cross state borders. But now this has changed and you can register pickups as private vehicles.
Mahindra has been making pickups like the Bolero Camper for quite some time.
So what has triggered this transformation? Both Tata and Mahindra have been making pickups for a long time, but they were mainly used as goods carriers. Few adventure sport companies utilized them to carry gear, but these were registered as commercial vehicles and were generally driven by employees. And being workhorses, these pickups were not particularly refined or nice to drive, and because they were known as goods carriers, they had little appeal for private vehicle owners.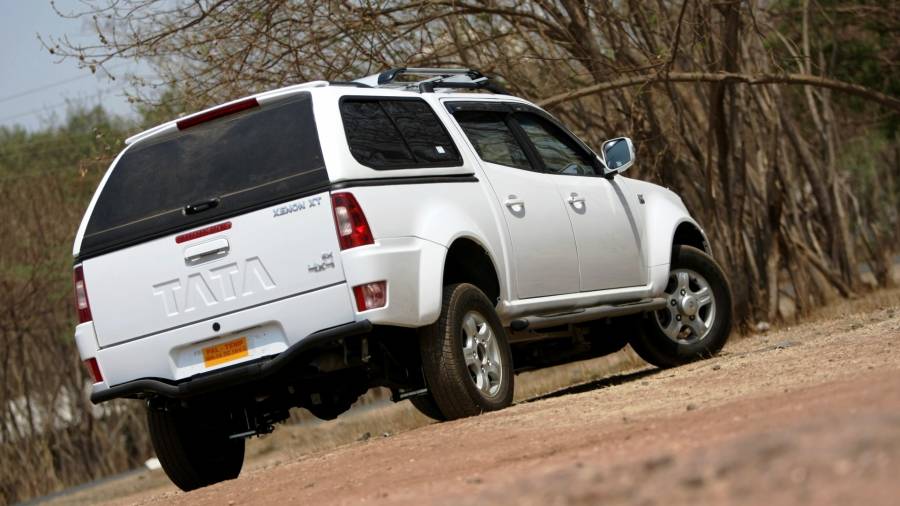 The Tata Zenon is another pickup that has been around for quite some time.
Both Mahindra and Tata did attempt to alter mindsets by introducing pickups like the Mahindra Bolero Camper, Scorpio Getaway and Tata Zenon. And while these have played some part, in my opinion, the perception about pickups only started to change significantly after Isuzu launched the D-Max V-Cross in 2016, and positioned it as an adventure utility vehicle.
But in my view it was the arrival of the Isuzu V-Cross that started changing perceptions about pickups.
Its macho looks, car like interiors, impressive performance, decent ride and precise handling, go anywhere four-wheel drive capability, practicality and the huge storage space, all attracted a completely new kind of consumer, one wanting to showcase an adventurous lifestyle and love for the outdoors.
The Toyota Hilux is quite expensive, but still there are people that desire it.
The success of the Isuzu D-Max V-Cross was also aided by the fact that more Indians have started taking to adventure activities like hiking, trekking, camping, overlanding and so on. And the V-Cross is the ideal vehicle to transport them away from the chaos of urban life, to the more tranquil landscapes of rural India.
Once this was looked upon as space to carry goods. Now it's a place for all your travel and outdoor gear.
And when driven in the city, the pickup's strong street presence attracts a lot of eyeballs and also allows it to muscle its way through traffic. Both Isuzu and some aftermarket shops, also offer a lot of accessories and customization options, and in my view this personalization factor is fuelling its popularity too.
Toyota is offering lots of accessories for the Hilux, including a hardtop for the bed and a rooftop tent!
The onset of Covid and the lockdowns and isolation, subsequently resulted in an increase in travel and some folk even converted their pickups into caravans. And the trend of self-drive holidays has caught on so much that now many state governments have policies and parks, for caravan tourism, and Mahindra even offers a Bolero Campervan. Numerous overlanding and camping groups and tour operators, who organize self-drive holidays, have emerged too.
The Tata Estate was one of the early made in India station wagons.
Having noted the growing popularity of pickups in India, last year Toyota introduced their Hilux and now it's a much desired lifestyle vehicle. Though it is expensive, it's still attracting enough people, and this shows that India is a constantly evolving country and market. Only a few years back, it was inconceivable that pickups which were considered as goods carriers would become aspirational lifestyle vehicles.
Tata also made the Indigo Marina station wagon, but it too was not a big success.
This makes me wonder, what if a manufacturer now introduces the station wagon or estate body style, will it work? In the past we have had several station wagons like the Tata Estate and Tata Indigo Marina, Maruti Suzuki Baleno Altura, Fiat Siena Weekend and Palio Adventure, Skoda Octavia Combi, Opel Corsa Swing, Volvo V90 Cross Country, Audi RS6 Avant, and so forth.
India's largest carmaker Maruti, also took a shot at the station wagon segment with the Baleno Altura.
But none of them tasted real success. I find this strange, especially because a station wagon is normally based on the same platform as its sedan or hatchback sibling and its overall length and size, is almost the same. But the station wagon body style provides far more luggage space.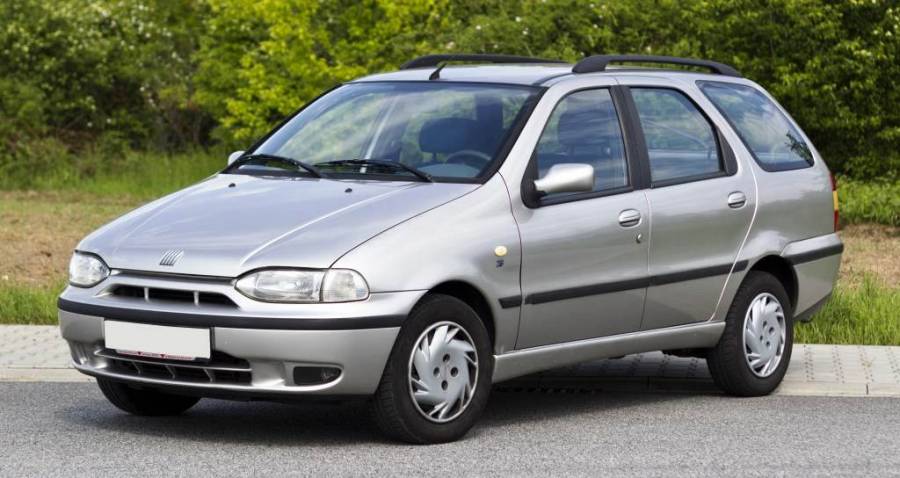 And Fiat sold both the Palio Weekend and Adventure.
Despite this, the Indian consumer has never quite fancied them. But given the present popularity of pickups, I would not rule out station wagons doing well in the future. Someone should bell this cat and try convincing our consumers, that station wagons could be good for them.
Skoda's Octavia Combi was an excellent companion for long drives, but it too had a short innings in India.
Interestingly, soon MG Motor India will introduce its small electric vehicle the Comet, whose overall length is less than 3 metres! Yes, this tiny hatchback with a tallboy design and almost one box body style is shorter than even a Tata Nano! And it has two doors and meager luggage space! It can accommodate four, but the rear seat is more apt for children. Also given the fact that it's an EV, it won't be cheap. And its performance and limited range mean it's actually only suitable for city use.
All factors that normally would not attract Indian buyers. But the Comet looks smart and is also very sensible. It's got the smallest physical footprint of any car sold in India and its carbon footprint is extremely low too. It has lots of features, good build quality and a trendy interior and funky exterior. It's easy to drive and park, with extremely economical running costs.
MG is all set to introduce their micro EV, the Comet. Will its smart and funky styling, small physical and carbon footprint, ease of driving and low running costs, be able to change mindsets of the Indian buyer?
So can the Comet break the barriers? Can it pioneer the micro EV segment in India? The MG Comet will tread, where many would dread. But I believe fortune favours the brave, and the Comet has all the ingredients to win. I for one will be rooting for it. Simply because it's ideal for our congested and polluted cities.
Price (Ex-Delhi)
Starts Rs 16.98 Lakhs
Price (Ex-Delhi)
Starts Rs 7.98 Lakhs
Price (Ex-Delhi)
Starts Rs 6.35 Lakhs
Price (Ex-Delhi)
Starts Rs 25.99 Lakhs
Price (Ex-Delhi)
Starts Rs 33.99 Lakhs
Price (Ex-Delhi)
Starts Rs 65.31 Lakhs