The big government party
Rolls-Royce has just launched its new Dawn in India at a 'recommended retail price' of Rs 6.25 crore, ex-showroom Mumbai. Most will look at news like this and either scroll right past or open it simply for the sake of seeing how ridiculously over-the-top a vehicle this expensive could possibly be. Such cars are inconsequential, right? After all, in the 10-odd years since they set up shop, how many Rollers could Navnit Motors have possibly sold in India? Go on, give it a guess. Seventy five? A hundred? Well, that's what I estimated, but it turns out it's a little more. Try about 300 cars!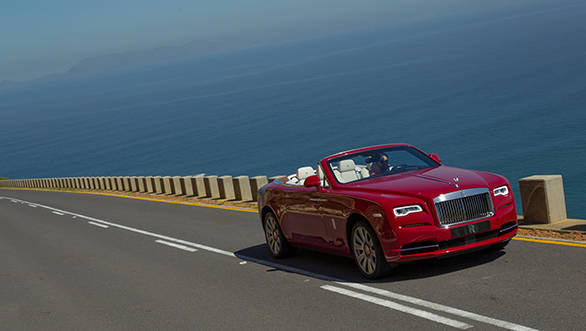 Rs 6.25 crore ex-showroom means an on-road price of over Rs 8 crore
Sit back, let that digest a bit. The immediate reaction is to think, "good for Navnit Motors!" But the real winner here is the Indian Government. Today's taxes and duties system work on a slab structure and on such super luxury cars, it stretches well over 125 per cent. In fact, when you add all the taxes, duties, cesses, surcharges for a car as expensive as a Rolls, the total levy extends to 183 per cent of the value of a car. The sickeningly rich icing on the top is another 25 per cent as registration fees, road tax, octroi and insurance before you finally have the on-road price.
Now, it must be said that this hasn't always been the case. Import duty used to be only 60-odd per cent till just a few years back. Thereby, the prices of these cars used to be quite a bit lower back in the day. Where a top model like the Phantom would retail for Rs 4-6 crore, the price today is closer to Rs 9 crore. And let's not forget, these cars are never sold in standard trim and the options don't come cheap.
For example, the ostentatious Bentley Bentayga I recently drove had a sticker price of Rs 3.85 crore ex-showroom, huge money in its own right. But the Bentayga we drove had literally pages of optional kit slapped on it which took the sticker price to 5.7 crore ex-showroom and a frankly ridiculous Rs 7.2 crore, on-road Mumbai!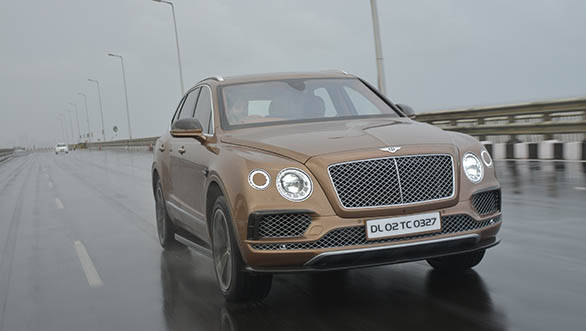 Ultra premium, uber luxurious and super expensive
If I was allowed to use emojis in OVERDRIVE, the appropriate one here would be the shocked expression with the swirly lines for eyes. Probably followed by the pained face with the hand slapping the forehead.
Armed with the above information, I think it's safe to assume an average list price of Rs 5 crore for every individual Rolls-Royce sold in the past 10 years. The fact that the Ghost, which accounts for a majority of sales today, presently retails for about Rs 6 crore ex-showroom reinforces this assumption.
Similarly, let's make another conservative assumption of the average duty rate applied to these cars over the past 10 years - 100 per cent is a nice round figure. So 300 cars at Rs 5 crore a pop, that's Rs 1,500 crore worth of Rolls-Royce cars sold in 10 years. For its efforts of doing diddly squat, the government has earned a cool Rs 750 crore through pure taxes. That's the equivalent of a fairly decent scam these days and, remember, this is only a conservative calculation.
Best of all, this is taking into account just one brand. Now apply the same logic to Bentley, Lamborghini, Porsche, Ferrari, Mercedes-Benz, Audi, BMW, Jaguar Land Rover and any other big-ticket names you can think of that offer Rs 1 crore plus CBU cars in India.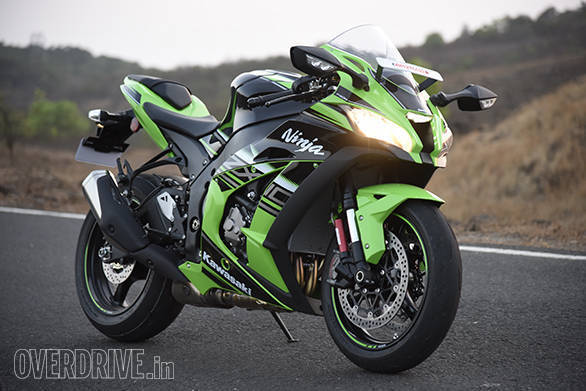 Bikes above Rs 10 lakh in Maharashtra are now 20 per cent more expensive
It's evident that buyers in India have money to spend, despite the overburdening tax structures that suggest it is a crime to be rich. Logic dictates that a fair reduction in the duty structure will promote a big surge in sales, which in turn only means more money for the government. Clearly our market is now mature enough for it. Sadly the problem lies in the government mentality. Farsightedness has never been a strong point of the Indian government.
Case in point, the government has recently proposed a new Coastal Road to ease congestion in Western Mumbai. However, the proposal shows that this road will have just four lanes, two of which will be reserved for buses. This defeats the purpose when you consider that the six-lane Western-Express Highway is jam packed every single day.
Another example, big bike sales are at a new high in India, with much bigger prospects for the future. So what does the Maharashtra government do? Raise the taxes by 20 per cent, of course!
This attitude is the equivalent of milking a just matured calf half to death. We don't want to wait for the calf to mature into a literal cash cow, one that will provide far more than the poor calf ever could. The fact of the matter is that as long as there's money to be made now, no one cares about the potential of far more revenue in the future. We are like this only and we are going to be like this only for a while. Get used to it.
Price (Ex-Delhi)
Starts Rs 4.1 Crore