Road Kills
Recently I read a report that a young leopardess was run over and killed by a KSRTC (Karnataka State Road Transport Corporation) bus in Ramanagaram district. The police questioned the driver and registered a case of accidental death. Other reports show that the Kerala Forest Research Institute (KFRI) has found over 85 road kills in the Chinnar Wildlife Sanctuary in just the past six months! Most of the dead wild animals were found on the Udumalpet-Chinnar road that runs through the sanctuary. The forest department says the high number of animal fatalities is due to rash driving and uncontrolled passage of heavy vehicles at night. Attempts to put up speed breakers, barriers and other measures to control this menace have failed due to resistance by taxi and truck drivers, who are supported by local politicians.
Sambar hit by truck in daylight on the Chandigarh Shimla road
The Bandipur Tiger Reserve has the much used road from Mysore to Ooty running through it. Many road kills including that of tiger and leopard have been recorded on this road. Fortunately, wildlife conservationists have now managed to get the road shut from 9.00pm to 6.00am. While this has not stopped all road kills, it has reduced the number. Another survey shows that the National Highway (NH209) passing through the Sathyamangalam Wildlife Sanctuary in Tamil Nadu poses a grave threat to wildlife. Not only big cats like tiger and leopard have been killed but also sloth bears have been run over by vehicles.
There are many other forested regions like Corbett, Dudhwa, Pench, Kaziranga and Sariska that face the problems of road kills. I have even seen a severely injured sambar deer on the crowded Chandigarh to Shimla road. Some wild life experts I spoke to say the problem is far more serious than most people imagine, and road kills of wild animals is a big enemy to India's wildlife. They say almost hundred leopards die annually due to road kills by vehicles! The number of deer, fox, jackal, hare, wild boar, nilgai, mongoose, snakes and other reptiles and birds is believed to be in the thousands! Even tigers have been victims of road kills. While full-grown elephants are generally not, young calves often fall prey. But even fully grown elephants are not spared by the speeding trains going through wildlife sanctuaries like Rajaji and the forested regions in West Bengal and Odisha.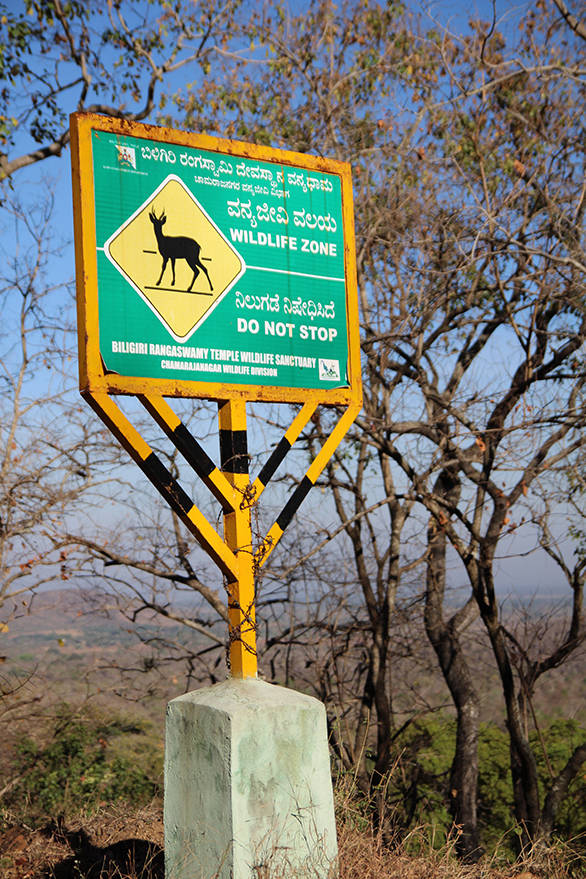 Road kills in India are obviously a very serious problem, and some serious and strict actions need to be taken to put a stop to this. While I accept that some kills may be due to over speeding and animals suddenly appearing in front of vehicles, I believe the real problem is the mindset of our people. We honestly don't care for wildlife or appreciate our huge natural wealth. We also don't think twice, or blink an eye, before killing an animal. Let me give you an example. Once I was driving to Pachmarhi in Central India. The ghat road on the last part of the journey runs through what is now the Satpura Tiger Reserve. While climbing up the winding road, I saw a truck in front of me suddenly swerve sharply to the left and deliberately run over a monitor lizard that was resting in the bushes by the side of the road. Angered by this, I overtook the truck and made the driver pull over. When I asked him why he had gone off the road and crushed that innocent lizard, he laughed and said, "Is that why you pulled me over? I thought it was something more serious." When I persisted, he calmly said, "Our vehicles often breakdown and then we have to wait by the side of the road till it's fixed. This makes us wary of wild animals. So whenever we have the opportunity, we simply kill them. And it's not just me, but most of the truck drivers do this."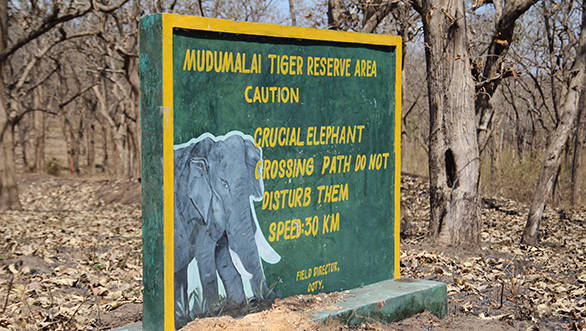 Such an attitude is surely shameful, but sadly it exists. Most forest areas have signs saying, 'don't speed, animals have right of way', 'don't litter', 'don't blow the horn' and 'do not feed the wild animals'. Look around and you will find almost everyone ignoring the instructions. They will drive rashly and when they sight wild animals, they will promptly stop and start feeding them. These idiots don't realize that wild animals are not suited to having human processed or cooked food and feeding them is actually bad for their health. Another thing you will find is that, be it a BMW or a Maruti, a state transport bus or a multi-axle truck, the windows will periodically pop open and out will come everything from an empty Haldiram namkeen packet to a McDonalds milkshake plastic glass and coffee container!
Our Prime Minister Narendra Modi has done very well to launch his 'Swachh Bharat Abhiyan' or 'Clean India Mission'. Our nation desperately needs this mission to succeed. But sadly, I don't find people littering any less. Our streets, neighbourhood, cities, villages, rural areas, highways etc are full of trash and garbage. Even in our protected wildlife sanctuaries, you find callous people littering and throwing plastic bottles and food wrappers. All these problems will just not be solved until strict punishment is handed out to each and every offender. There must be as much fear in running over a squirrel as in knocking over and killing a human.