Racers are a little mad to do the things they do!
On August 1 1976, Niki Lauda had an accident at the German Grand Prix held on the Nordschleife. It was so bad, it disfigured Lauda for the rest of his life, not to mention the intense battle he fought for his life in the burns ward of the defense hospital in Koblenz. Six weeks later he was back at the Italian Grand Prix, finishing fourth! Niki Lauda lost the championship title to James Hunt that year by a single point. The last race at a very wet Japan got difficult for him as the fire had burnt away his tear ducts and his eyes began watering excessively forcing him to retire on just the second lap. The next year, Niki Lauda claimed his second world championship title.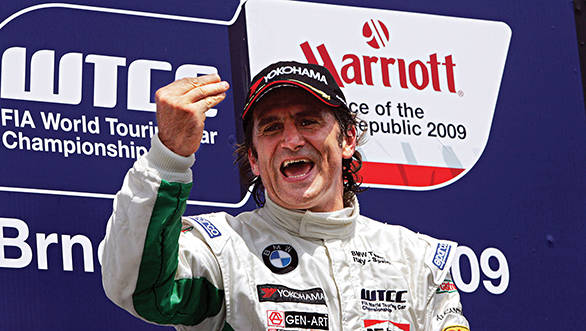 Alex Zanardi
1991, the Dutch TT. A young Australian who was well on his way to a debut MotoGP world championship that year had a massive shunt during practice. Complications arose after a surgery on his right leg, the tibia and fibula were broken, did not go as planned, and Michael 'Mick' Doohan nearly had to get his right leg amputated. Enter Dr Claudio Costa, who in a revolutionary procedure set things right. Eight weeks later Mick Doohan returned to racing at Phillip Island. However, Mick had lost the use of his right foot and Honda had to specially develop a thumb operated rear brake system for him. He lost the '91 season title despite being in the lead. The eight-week recovery had set him back and Wayne Rainey took the title by just four points. Through 1993 his injured leg plagued him but he came back in 1994 winning the 500cc World Championship and held the title until 1998! With a right foot that would not work!
Then there is the Italian Alex Zanardi, who lost both his legs in a racing incident. Zanardi a determined racing driver had raced in F1 though he wasn't successful. He quit F1 and went to the United States to race in the CART series where he became immensely popular. He returned to F1 but had a terrible run of luck throughout. In 2000 he returned to CART racing and the following year he got into a calamitous situation when another car ran into the side of his car severing its nose and along with it the driver's legs. Alex Zanardi has incredible will power, that not just saw him recover, but also brought him back to racing in the World Touring Car Championship, albeit in heavily modified cars. He even tested a F1 car.
In 2012 Alex Zanardi, who had also taken up a career in handcycling, won gold at the London Paralympic Games. He won two more in the same event and repeated the feat four years later at the Rio de Janeiro Summer Parlaympics.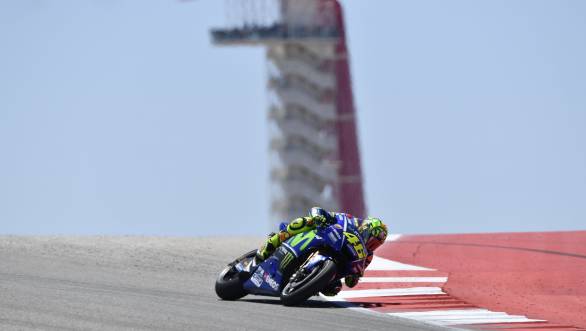 Valentino Rossi
Recently even Valentino Rossi had a major accident, breaking his right leg in a motocross incident. That legs been broken once already, and a second trauma could have proved serious. But three weeks later Rossi was out on his Yamaha again, riding it to a fifth position, even though many said he wouldn't be able to resume racing for a couple more weeks. He is now back in contention for an eight MotoGP championship title.
What drives these individuals to push themselves beyond the boundaries of pain and fear? A major crash psychologically creates a barrier in most people minds, to the effect that they will consciously never repeat what caused their accident. Racers on the other hand will go pushing those limits all over again with renewed doggedness. What drives them there? Is the pressure of competition and the will to succeed so all-consuming that it makes them ignore the long-term hazards of most of these crashes? Mick Doohan once said in retrospect that if he knew the long-term effects of his famous accident, he probably would never have pushed himself to get back on the bike as quickly as he did. But in the heat of the moment, when you're fighting for the only thing that matters to you in that space and time, you tend to overlook pain. Race drivers and riders are like that, they are so committed and focused on racing, that they learn to ignore pain? Take the case of Noriyuki Haga for instance, he once had a crash in his World Superbike years which resulted in him breaking a collarbone. He rode back to the pits with the broken collarbone, then managed to convince race authorities that he was fit enough to race the next day. To prove his point he even did push-ups, with a broken collarbone! The next day pumped full of painkillers he raced, then went in to surgery to fix a plate to brace his collarbone. Which brings me to the most crucial element needed to perform such feats. Insanity. Sometimes you just have to be a little mad to do the things they do!
Related Stories