Oxygen delivery mismanagement has cost many lives. Could this have been avoided?
A couple of weeks back I had written about how the road travel time of "Oxygen Tankers" can be substantially shortened, with help from the Indian motorsport fraternity. It evoked a massive response and I had many friends from the motoring world express their eagerness to help, with some even volunteering to drive the oxygen tankers.
People have been dying due to the long time oxygen tankers take to reach the hospitals. Image source New Indian Express.
Winner of multiple race championships and professional driving coach Rayomand Banajee of Rayo Racing called and said he and his team were ready to immediately set up a "Rapid Oxygen Tanker Transport Control Room" and take charge of the movement of oxygen tankers by road. They were ready to do this for free and all they needed was the required government permissions and proper support and if they got this, they were confident of reducing the travel time of tankers by half or more. If this was to happen it can save lots of lives.
Racing champ Rayomand Banajee and his team have volunteered to take charge and speed up the movement of these tankers.
Sadly, as is to be expected with our government, though the story was sent to several senior representatives, there has been no response till date. In the meanwhile the Supreme Court has constituted a 12-member National Task Force to streamline the transport and allocation of medical oxygen. While the committee members are highly qualified medical experts, I am not sure how many know the logistics of road transport or how to speed up the movement of oxygen tankers. This expertise is definitely there in our motorsport community and also with supply chain managers of large auto companies like Maruti, Hero, Hyundai, Tata, Mahindra, Bajaj, etc. On a daily basis they transport thousands of vehicles all over the country and someone I spoke to at Maruti, said their large vehicle transporters take a maximum of 3 to 4 days to get from their factory to most parts of India. So it's really baffling why an oxygen tanker from Eastern India where many oxygen plants are situated, needs 7 to 8 days to reach other regions.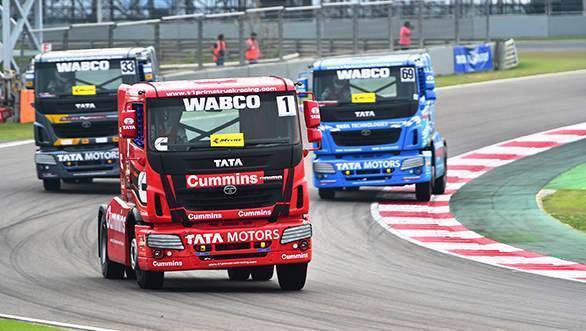 The organisers and participants of the Tata Truck Racing Championship have the skills to substantially reduce the tanker travel time.
Actually this pandemic has not just caused unprecedented devastation and misery in our country, but it has also exposed many shortcomings and severe weaknesses in the way things function. In fact some of these faults are beyond imagination and simply unforgivable.
At the time of writing this, over 83 persons had died at the Goa Medical College due to interrupted oxygen supply. On 13th May, the Government of Goa told the Bombay High Court that the delay in replacing oxygen cylinders on the 12th (15 died that night) was because they did not have an expert tractor driver to reverse it into a small pathway where the cylinders were to be unloaded! The court in its scathing response said, "These are not acceptable reasons, that we couldn't get a driver, technicians, we couldn't get a spanner…"
The Bombay High Court has rightly come down heavily on the Goa government, but will it change anything. I also wonder what happened to the driver who drove the tractor to the Goa Medical College. Did he disappear after reaching there? Or did he not know how to reverse the tractor? And if he did not know how to reverse, why was he driving the tractor in the first place? This was not a tractor carrying hay or something, but life giving oxygen. And even if we accept the lame excuse that they couldn't find a driver, why could a few people not have been assembled to push the tractor? I am sure the family members of the patients would have done it most willingly. But did anyone have the presence of mind to think of this? I seriously doubt it because most Indian brains are just not wired to finding solutions. The drive to get things done in the face of difficulties is also missing, and it's one of the reasons we find ourselves in such a mess.
Let me cite another example. On 6th May, the Government General Hospital in Vijayawada, Andhra Pradesh, was on the verge of running out of oxygen. A tanker carrying oxygen from a plant in Odisha was on its way to the hospital, but en route it went "missing". In desperation the hospital's medical superintendent called the joint collector and police commissioner, who alerted all police stations along the 800 kms route and asked them to launch a search for the "missing tanker". The police searched frantically because the oxygen needed to reach the hospital latest by 6.00 am, or many lives could be lost. After mobilizing several search parties, the tanker was found around 2.30 am parked outside a dhaba or eatery on the highway. The driver apparently told the police he was extremely tired and had stopped to rest and get some sleep!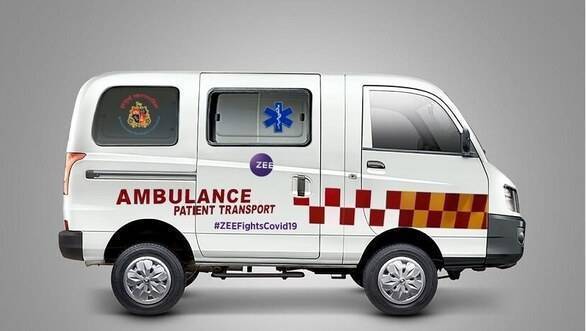 An experienced police driver immediately got behind the wheel of the oxygen tanker and drove non-stop, reaching just minutes before the hospital's oxygen ran out. Quick police action fortunately saved the day, but such last minute emergency responses are not the solution. We certainly need proper professionals managing the movement of oxygen tankers to avoid any more such shameful situations.
After the incident when the police further questioned the driver, they discovered he had been driving for several days without a break as there was a shortage of drivers.  These things can be quickly resolved with the motorsport community working in tandem with the auto industry. If they get the permissions and support of the government, they have all the skills and man, machine and money power, to substantially shorten the travel time of oxygen tankers.
Fortunately, few positive things have happened in the last few days. Oxygen tankers have been given "emergency vehicle" status putting them in the same category as ambulances, which means not only can they have special stickers, but they are also exempt from stopping and paying toll. In most regions these tankers are also not being stopped at inter-state check-posts and people have even taking to applauding the drivers and cleaners and giving them food packets, water, etc. In many places the police are also providing them with an escort for faster and easy passage. But a lot more can and needs to be done. Deaths due to delay in the delivery of oxygen, are just not acceptable.
Also see:
Intercity road travel time of Oxygen Tankers can be shortened, with help from the Indian motorsport fraternity