Maruti Suzuki cannot stop making the Gypsy
A few weeks back I was in Bandipur Tiger Reserve and decided to go on a 'Jungle Safari'. We booked a Maruti Suzuki Gypsy and paid Rs 6,800 to the Forest Department of Karnataka for a 3.5 hour wildlife safari. It was well worth it because we spotted a lot of wildlife and even saw two leopards, one for over 10 minutes!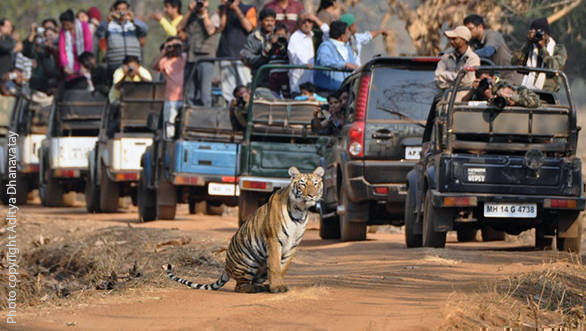 Image clicked by Aditya Dhanavatay
In February, I visited Central India and went for several wildlife safaris in a Maruti Suzuki Gypsy in the Kanha Tiger Reserve. Here too I sighted a lot of wildlife including a tiger! I have been exploring our forests for well over three decades now and have sighted a lot of animals from the Maruti Suzuki Gypsy. Earlier there were very few people who ventured into the forests and you largely had it to yourself. Accommodation was limited and basic. But over the years wildlife tourism has seen great growth in India and now most of our popular wildlife destinations are packed. You also have many new wildlife resorts, including luxury ones charging up to Rs 50,000 a night for a couple!
While wildlife tourism has come of age in India, wildlife safari vehicles have not kept pace. The best wildlife safari vehicle continues to be the Maruti Suzuki Gypsy, first introduced in 1986! For 30 long years it has literally been the 'King' of jungle safaris. Over the years it has been modified by various people to make it more comfortable for safaris. I have contributed a bit also to such modifications, being possibly the first person in India to fit front facing rear seats in a Gypsy. This is now the norm in most of our safari vehicles as it's more comfortable and occupants also enjoy a better view.
After the Gypsy, its Mahindra vehicles that are popular for safaris and the Taj Group of Hotels also uses heavily modified Tata 207 pickups at their wildlife resorts. But both Mahindra and Tata vehicles are powered by noisy diesel engines that tend to disturb most animals. The quiet petrol engine of the Gypsy lets you see and photograph animals in a better manner. To such an extent in fact, that most professional wildlife photographers, only use the Gypsy for safaris. Interestingly, I have observed that animals are even less disturbed by the earlier 1000 cc Gypsy petrol engine, than the 1300 cc one that presently powers it.
I often get asked by many wildlife resort owners if there is an alternate to the now aged Maruti Gypsy? The truth is, there is none. What you need in an Indian jungle safari vehicle is- good ground clearance, four-wheel drive, a silent engine, comfortable ride and seating and most important of all a top that can be removed. And as most wildlife sanctuaries are in remote areas, the vehicle needs to be reliable and easy to service and repair. Even after 30 years, the Gypsy is the only machine that provides all this. There is no other vehicle that even comes close to it.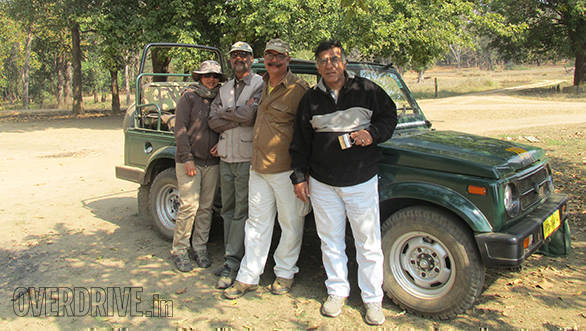 Mahindra Commanders and Boleros are used for safaris in some wildlife sanctuaries. While their tops can be opened and they are rugged and have four-wheel drive, their diesel engine is very vocal (especially the DI). After some use on jungle tracks the body panels rattle and the suspension makes noise too. Same is the case with Tata vehicles. Due to this, the Gypsy remains the smoothest and most silent operator of the lot. But it does not offer a lot of space and the ride can be bouncy too.
So what will happen if Maruti decides to stop producing the 30 year old Gypsy? Wildlife tourism in India will suffer. So will wildlife photography. And keen wildlife enthusiasts like me. Not to mention the large number of rallyists who continue to compete in the Maruti Gypsy. No, Maruti can certainly not stop producing this iconic 4WD machine. At least not until they provide a suitable alternative, especially for wildlife safaris.