Luxury car makers battle to be No 1
At the start of every New Year, one thing that many look forward to are the automobile sales figures for the previous year. These figures don't just reveal who is doing how well, but they often show the changes that are taking place and the new trends.
The sales figures for 2015 have one big surprise. The fastest growing segment is not the entry level one. Yes, normally it's the Maruti Suzuki Alto, Hyundai Eon and Renault Kwid segment that has highest growth rate in percentage terms. But in 2015, it was the compact and super compact segment made up of cars like the Maruti Swift, Hyundai i20, Ford Figo, Honda Jazz, Maruti Suzuki Baleno, etc, that saw maximum growth. This suggests that the aspiration of consumers is increasing and they don't mind spending more for a bigger hatchback with better performance and features. Some experts also suggest that this could be because the rural markets in India were subdued and the growth has only happened in urban cities.
Interestingly, one segment has remained stagnant with the overall sales being very low. This is the Toyota Corolla, Skoda Laura, Volkswagen Jetta, and the Hyundai Elantra and Sonata one. I believe it's the emergence of SUVs like the Renault Duster, Mahindra XUV 500 and the Hyundai Creta that has drastically affected sales of these premium sedans. Personally, I find this strange because the sedans have far superior ride comfort and in most cases they also handle better. In the city they are clearly more comfortable for daily use. But given the poor condition of our roads and the 'fight for every inch' traffic, consumers obviously prefer SUVs for their better ground clearance and brawny street presence.
The luxury car sales figures tell the most remarkable story. After six years Mercedes-Benz is again the highest selling luxury car maker in India. Yes, in 2015 Mercedes overtook Audi and BMW. While the gap with Audi is not very large, BMW the leading luxury car maker in 2009, 2010 and 2011, is a distant third.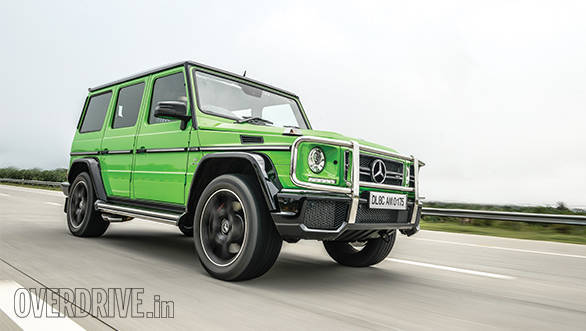 Mercedes - Benz was the first luxury car maker to set up shop in India in the mid-nineties. For well over a decade they had the field to themselves and enjoyed a monopoly in sales. Then Audi and BMW came in. And BMW with its sporty brand image and some aggressive marketing quickly took the number one spot from Mercedes, who had become somewhat laid back in their approach due to the lack of competition. Audi also quickly overtook Mercedes and then the fight was between them and BMW with both launching many products. From 2009 to 2011, BMW was on a high. Audi was getting more and more aggressive and both started to give discounts to garner more numbers. More vehicles were also assembled in India to bring down costs. After a tough fight, Audi took the lead in 2012 and held number one spot till 2014.
In the meanwhile, Mercedes-Benz started undergoing a metamorphosis and embarked on a serious mission to regain first place. It worked on its dealer network and service set-up and got in a whole lot of very improved products. Most of these new products offered better ride comfort than their rivals. They also introduced AMG powered cars and launched an aggressive campaign portraying themselves as makers of sporty performance machines. All the hard work has plainly paid-off and now that they have taken back the number one position, they surely deserve to be applauded. I also am told the average age of its buyers has come down.
The question that needs to be asked though is what happened to Audi and BMW? Audi I am sure will continue to give Mercedes a hard fight and might also overtake it again. The one area, in which I personally think Audi went wrong, was that they got into the discounting game and more importantly, some of their promotional campaigns became way too aggressive. To give an example, they went to residential housing societies and held camps where anybody could take a test drive and book a car. I think this resulted in their brand image losing some sheen. If someone brings their product to your door-step to sell, the exclusivity factor surely reduces to an extent.
But what about BMW, where did they lose the plot. Though they have not released sales figures, it is believed Mercedes Benz sold twice the number of cars compared to them in 2015. BMW says they are not into the numbers game and will not bring in small cars just to drive sales. For them the brand image is important, as is the profit, which has grown substantially. I have a somewhat different take. BMW came into India with the reputation of making sporty cars that are fun to drive and their products live up to this reputation. But on India's less than perfect roads the stiff ride quality is honestly quite uncomfortable. Their cars also come fitted with low profile run flat tyres, which too do not aid ride comfort. In our conditions they have become what I think is the Achilles heel of BMW. When punctures happen, the tyres do not run for as long as they do in European driving conditions. Many people I know have found themselves stranded in the middle of nowhere thanks to these tyres. After a puncture when people keep driving, the tyres often get damaged beyond repair and are very expensive to replace. I think it's these two factors of ride quality and run flat tyres that have resulted in the brand image of BMW being affected somewhat adversely in India. They have also contributed to the lower sales numbers. Both these things can be set right quite easily, but will BMW do it, is something only they can answer.
For more opinions from OVERDRIVE, click here
Price (Ex-Delhi)
Starts Rs 54.42 Lakhs
Price (Ex-Delhi)
Starts Rs 95 Lakhs
Price (Ex-Delhi)
Starts Rs 7.75 Lakhs
Price (Ex-Delhi)
Starts Rs 7.5 Lakhs
Price (Ex-Delhi)
Starts Rs 9.99 Lakhs
Price (Ex-Delhi)
Starts Rs 17.6 Lakhs
Price (Ex-Delhi)
Starts Rs 3.29 Lakhs
Price (Ex-Delhi)
Starts Rs 6.8 Lakhs
Price (Ex-Delhi)
Starts Rs 6.35 Lakhs
Price (Ex-Delhi)
Starts Rs 31.72 Lakhs
Price (Ex-Delhi)
Starts Rs 8.49 Lakhs
Price (Ex-Delhi)
Starts Rs 4.5 Lakhs
Price (Ex-Delhi)
Starts Rs 14.78 Lakhs