Is the Government of India unfair to the auto industry?
Recently American bike maker Harley-Davidson said it will shut its manufacturing plant in Haryana and lay off about 70 employees. Several reports suggest that Harley-Davidson could enter into an alliance with Hero MotoCorp for it to become their sole importer and distributor. It's also possible that Hero will import Harley motorcycles as CKD kits and assemble them at its own plant. What's certain though is that Harley, who set up its Indian plant in 2012 with a lot of fanfare and encouragement from the US government, is closing down its manufacturing facility in what is the world's largest two-wheeler market.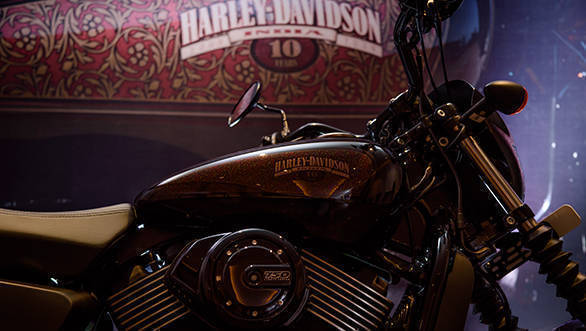 Just a few days before Harley- Davidson's announcement, Toyota Kirloskar Motor (TKM) Vice Chairman, Shekar Viswanathan was quoted as saying that while Toyota will not exit India, they have no plans for expansion either. He articulated that the taxes on four-wheelers and also two-wheelers was so high that companies find it hard to grow and the excessive levies also put owning a car out of reach of many consumers. Due to this tax structure it's challenging to invest and introduce new products and foreign investment becomes more difficult while the automakers' margins also suffer. He further added "You'd think the auto sector is making drugs or liquor", implying or equating the taxes to the 'sin taxes' that are levied on certain goods deemed harmful to society and individuals, like alcohol, tobacco, fast foods, sugar, etc.
Just a few hours after this Prakash Javadekar, the minister of heavy industries, tweeted "The news that Toyota will stop investing in India is incorrect. @vikramkirloskar has clarified that Toyota will invest more than Rs 2,000 crore in next 12 months". Vikram Kirloskar also a Vice-Chairman of TKM, was quick to confirm this and in a series of interviews said he was confident that the government will do everything possible to support the industry, which has requested a "viable tax structure".
In my view what happened is that Shekar Viswanathan, in a possibly unguarded moment, spoke candidly and described the situation as it is. This obviously did not go down well with our government, which in any case is not known for being open to criticism.  With his tweet the heavy industries minister sent out a clear message and Vikram Kirloskar who is also a former President of the Confederation of Indian Industry and very well understands the way our government functions, had to do the 'balancing act' and make a conciliatory statement.
The fact is that Shekar Viswanathan of TKM is not the only one to have expressed his disappointment. In August 2020, Gurpratap S Boparai, MD of Volkswagen Group's India businesses and companies that include Skoda, VW, Audi, Lamborghini and Porsche, said that India lacks ease of doing business.  He added that automobile companies need "well-defined, long-term policy direction from the government and not sudden changes to regulations." This has been echoed by several other auto manufacturers too.  And what has been the Government of India's response? A finance ministry official said manufacturers should reduce royalty payments to foreign partners to bring down costs instead of seeking tax cuts!
Such taxes and duties and random new regulations, are not something that just afflicts the Indian auto industry. In 2007, the Indian government raised a demand of some Rs 7,990 crore in taxes from Vodafone saying the British Telecom company should have deducted tax at source before making a payment to Hutchison from whom it purchased a stake. Vodafone filed an appeal in court and in 2012 the Indian Supreme Court decided that Vodafone did not have to pay any taxes for the stake purchase. The matter should have ended there, right? Wrong.  The government in parliament passed an amendment to the Finance Act, thereby giving the Income Tax Department the power to retrospectively tax such deals! Then in 2014, Vodafone challenged India's use of this legislation of 'retrospective taxation' and demand of Rs 22,100 crores (after including interest and penalty) in the International Court of Arbitration.  On September 25, 2020, CNBC-TV18 reported that the Permanent Court of Arbitration at Hague in Netherlands has ruled that the conduct of India's tax department is in breach of "fair and equitable" treatment. The Court has also directed the tax authorities to reimburse a sum of Rs 40.3 crore to Vodafone.
What does all this show. In my opinion it's a clear indication that despite Prime Minister Modi's promise of improving ease of doing business in India and having 'minimum government, maximum governance', there is still a long way to go. Taxes on vehicles are undoubtedly way too high. Petrol and diesel are also taxed heavily. In fact in the last 6 months when oil prices have fallen globally, they have risen in our country having a negative impact on both vehicle users and manufacturers. Then there are the arbitrary regulations and bans.  One day vehicles with diesel engines with over 2 litre capacity are banned in the NCR (National Capital Region).  Followed by, no use of 15-year-old petrol and10-year-old diesel vehicles in the NCR. Some ministers or bureaucrats then get it into their heads that only EVs (Electric Vehicles) are to be made and sold in India after 2030! ICE (Internal Combustion Engines) using fossil fuels like petrol and diesel will be discontinued, and by 2023 all ICE engines below 150cc capacity will be banned! If you own an older vehicle and go to re-register it, it will cost you lots more!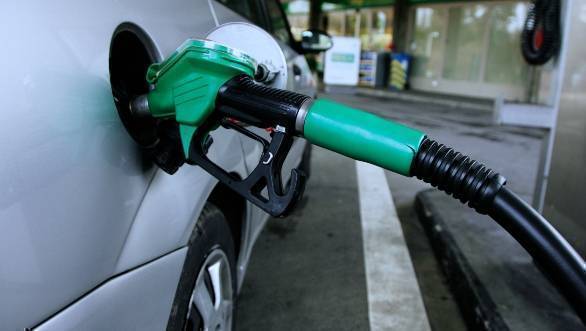 All this after getting the auto industry to make massive investments of thousands of crores, to shift to BS6 emission norms. Many advanced countries took 10 years or more to go from Euro IV to Euro VI. But in India auto manufactures were asked to do this in just 3 years. This is the power, or should I say misuse of the authority of 'Babu Raj' where bureaucrats, politicians or policy makers can threaten manufacturers and businessmen, and compel them to comply with whatever new rules their brilliant minds throw up.
In fact on September 27, the World Tourism Day, Oil Minister Dharmendra Pradhan called for prime tourist destinations to switch completely to clean fuels like CNG and LNG for vehicles. It's like playing cricket on a dry, cracking and crumbling pitch on the last day of a test match in India. You never know if a ball will bounce or keep low or if it will turn or skid through. Anything is possible. Yes, in India one has to expect the unexpected.
Unfortunately, while the pandemic and resultant economic fallouts have worsened the situation of the auto industry, the government is still to do anything substantial to assist it. The Modi Sarkar came to power in 2014 and in 2015 the transport ministry announced it was working on a 'scrappage policy', but five years later there is still no sign of it. In my understanding, for the government, this industry is only an easy source of revenue. And the revenues as we all know are enormous. As per Money Control, "The auto industry contributes 7.5 percent of India's GDP and a whopping 49 percent of manufacturing GDP with a large economic multiplier impact". According to SIAM (Society of Indian Automobile Manufacturers), the industry directly employs eight million people! The indirect employment figure rises to 40 million and this includes people like drivers, fuel pump attendants, and so on.  Given the colossal contribution of the auto industry to our nation, I just cannot fathom the government's lackadaisical approach to it.