Is Detroit still the global automotive centre. . .
Around three weeks back, I took a trip to Detroit to witness the global unveiling of the new Chevrolet Cruze. It was my first visit to the world's automotive centre and my excitement was palpable. However, my short trip gave me some insights that will stay with me for a long time to come. First was the fact that Detroit no longer feels like the automotive centre of the world. Instead those centres seem to have moved way beyond its borders, far towards the east, more predominantly Asia. Much before the city filed for bankruptcy in 2013, an exodus had begun some three years before that saw more than half of the city's population move out of Detroit. In their wake now lie derelict buildings, factories and deserted homes. Downtown Detroit still has its shiny towers and plazas but with more than 60 per cent of its population having migrated out of the city by 2010, it bears a deserted look. Sometime in the 1950s, there were over 2.9 lakh manufacturing jobs in Detroit. By 2013, this had fallen to just about 27,000. This significantly affects the automobile industry, which is partly responsible for the downward spiral of this once proud city. Automation, outsourcing and a surge of Asian competitors were burdens too heavy to bear. In my mind's eye, I was visualising a city swamped by gorgeous shiny cars rolling past every street corner. Instead, everywhere I went, all I saw were bangers. I was even half expecting the taxi I took to the Apple store in Somerset to break down every minute over the roughly 40 minute journey. Yup, I could have taken an Uber cab but I seriously doubt if it would have been any better. You see, the problem is that without a thriving economy, people, even taxi drivers just don't have the means to upgrade or even keep in shape the cars they drive. So while in several other cities in the United States of America, you definitely see a lot of sports and muscle cars zipping around, Detroit sadly lacks that.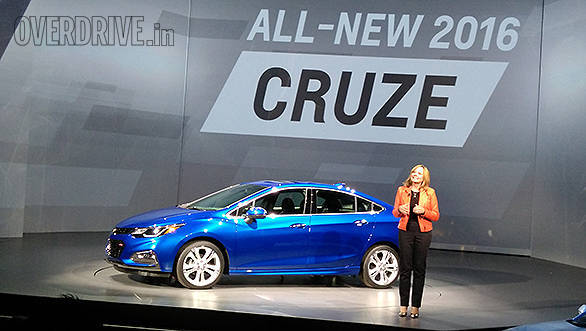 Another interesting observation I made was during the presentation rounds at the Argonaut building or the A inside the Alfred Taubman Centre for Design Education or what was once the General Motors Research Laboratory before it was donated to the College for Creative Studies. In those presentations revolving around various engineering and design aspects of GM's range of cars, we were also introduced to certain cars that were restoring a lot of business for GM globally. Cars such as the Malibu, Spark, Volt, Bolt EV and the iconic Camaro. Not a highly exciting range of cars, to be honest, but here is the interesting part - every one of these cars was accompanied by a team of Koreans who were responsible for some critical development on those vehicles. Be it engineering, design, interiors, powertrains or electrification, the Koreans were in the limelight. The batteries of the Volt are being developed and manufactured in Korea. The Bolt EV was originally designed by GM's South Korea design studio before it was handed over to the Australians. The Bolt EV's batteries are in fact developed and now manufactured by LG Chem, a South Korean electronics giant. Another young Korean designer was responsible for the updated look of the 2016 Camaro - a Korean for a hardcore American muscle car.
And the new Spark and the Malibu were both developed in... Korea! Yup, the great American company just did not feel... American.
South Korea is rapidly gaining a major foothold in the global automotive market
. It's not just Hyundai and Kia that are making waves but Korean suppliers seem to be having a brighter future than the OEMs. A strong R&D base, high quality of engineering and robust reliability compared to what the Chinese can offer is helping Korean manufacturing gain a stronghold in America and Europe. So it's not too hard to understand why the Koreans or several other nationalities have been able to penetrate this far into an automotive company with deep American roots like GM.
Ironically, I met up with a young Indian kid who is studying automobile engineering in Detroit and has spent just about a year here. Definitely a good choice because Detroit still has some of the finest technical institutes around. Anannd, however, was quite sceptical about why I was in Detroit. "But this city is dead, why are you here when there is a lot more action happening away from Detroit?," questioned the Pune lad. Despite the insight, Anannd who represents a new wave of automotive enthusiasts, hopes to join GM someday and work in Detroit, which means there is still hope for the company and this once great city!
Price (Ex-Delhi)
Starts Rs 13.95 Lakhs