Is a Maruti Suzuki safe today?
???More than a decade ago, I'd met up with the then head of Maruti Suzuki at a car launch and got into a discussion on safety and the apparent lack of it in Maruti Suzuki's cars. Said head was a very popular company representative, probably Maruti's most vocal, dynamic and forward-thinking head ever, but sad to say his views on automotive safety were nothing short of ancient. When asked about the apparent lack of any active or passive safety features, even as basic as having a wing mirror on a specific car, all he had to say was why should Maruti bother if the public does not want to pay for it. Not the words you'd want a responsible manufacturer to utter. From that era to this one, however, things have changed dramatically.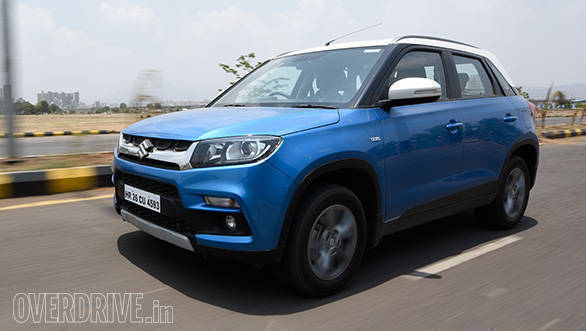 I recently had the privilege of visiting Maruti's R&D facility in Rohtak. Spread across 600 acres, this is the first-of-its-kind test facility in India that has a full-fledged crash test laboratory which is capable of conducting 35-40 tests on a vehicle during its development phase. And it's taken Maruti just about 7 years to set up this facility, at a cost of roughly Rs 1,900 crore in this first phase, with an additional Rs 1,900 crore earmarked for the second phase of development.
This facility has 31 test tracks, spread over 31 kilometres, including a high-speed oval that is capable of cars being driven on it at speeds up to 190kmph without having to turn the steering wheel. That's simulating an endless straight line using a continuous loop. There are also tracks to test water-wading capabilities, ride quality, NVH, braking etc. Each track can easily match any global standards without breaking into a sweat. Watching the videos of this track being built pointed out how Maruti has left no stone unturned to make safety a cornerstone of everything that wears their badge.
I'm still not saying that their vehicles are a 100 per cent safe, and unlike Volvo, Maruti isn't making any commitments to eradicating vehicular death in any of their cars. However, just this one facility is a big step forward towards achieving similar goals. Volvo, considered a manufacturer of the safest cars in the world, took nearly nine decades and is still to achieve its intent of not having a single death in their cars. Maruti began their journey just four decades ago, so even though they may seem a bit late to the cause, now that they are here, it's in the best manner possible.
As of today, there isn't a single Indian manufacturer conducting anything similar or even remotely close in India. None of them has a safety crash test lab, let alone having the test tracks to evaluate various aspects of their cars. The singular facility in India that has a test track is the National Centre for Automotive Testing in the VRDE in Ahmednagar, but the infrastructure there is woefully inadequate. I've driven on that test track several times; rated for a top speed of just 120kmph, you can imagine just how out of date it is. The NATRIP megalithic facility in Indore is yet to come up, and there is no conclusive date in sight as to when the track would be ready, so until then Maruti is the only manufacturer to possess a state-of-the-art automotive test facility in the country.
We were also shown an offset crash test conducted on an Ignis, using dummies. Yup, everything has been taken care of. We also witnessed a pedestrian crash safety test and met the dummies that Maruti engages to sit in their cars and get crushed, so that we won't!
It is a highly commendable task that Maruti has achieved. They have already finished all the necessary crash test and acquired certification from the authorities for the Baleno, Ciaz, S-Cross and the Ertiga. In fact, both the Vitara Brezza and the Ignis were two of the first models in the Maruti portfolio to receive full-frontal, side-impact and pedestrian crash test certification before launch and even before the government-prescribed crash safety norms have come into place. So yes, Maruti is in a way ensuring nothing disturbs their ambition of continuing to stay as the market leader even when legislation changes and may pose a challenge to others. With the given speed and turnaround time, the facility is sure of ensuring 75-80 per cent of the portfolio conforms to all prescribed crash safety norms.
Now if I can only convince CV Raman, who heads the engineering and R&D functions as executive director, to let me drive on those tracks!
Price (Ex-Delhi)
Starts Rs 8.35 Lakhs