Indian Car Restoration At International Level
At the recent sixth edition of the Cartier Concourse D'Elegance, lot of the talk centred on the improvement in the classic car restoration standards in India. Almost all the international judges and even many of our own collectors were speaking about it, with several saying that our quality now is almost as good as what is seen in the west.
I had noticed this soon after the first Cartier event in 2008, and have also written about it a few times. But the significant change is that more people are acknowledging this now. In fact, Manvendra Singh Barwani, automotive historian and curator of the Cartier event, and a pioneering Indian car restorer himself, believes that it's quite possible that some foreign car collectors may want to start sending their cars to India for restoration purposes. Not only is our quality of work quite good, but the speed at which we can do the cars is also much faster. Of course, our restorers are more affordable, but some of these cost-benefit may get offset by the cost of shipping, customs clearances, insurance, etc. But it is something I hope our government, which keeps talking about 'Skill India', takes note of. They need to reduce bureaucracy and put in place a much simpler system of import and re-export of cars coming to India for restoration. If cars from outside begin coming, it can really give a boost to the entire restoration business.
This will save our dwindling traditional skills like denting, welding, paint stripping, sanding, spray painting, feather edging, fabrication, casting, carpentry, repair of electrical parts, complete wiring, making upholstery and carpets and overhauling of mechanicals and what not. It will also encourage younger people to pick up these skills from the older generation, many of whom have seen a reduction in their work due to the advent of modern cars and company authorised service centres, where the accepted practice is to 'replace and not repair'. But with old cars, that is not really an option, because most parts are not easily available.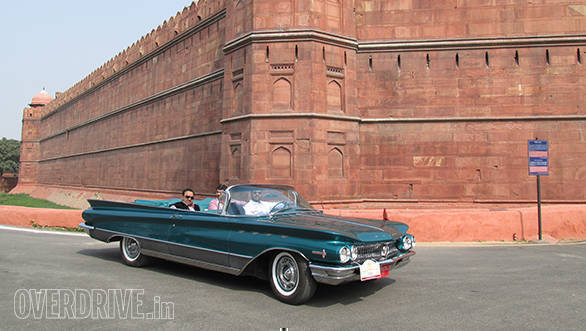 You have to handcraft and fabricate so many things and strip down the old or worn out components and completely rebuild them. In many cases, the entire body is built by making the coachwork in wood or welding a frame together and then hand-beating the panels and fitting them. If the chassis is corroded or broken, jigs and fixtures are made and additional metal portions are welded to make the frame as good as new.
Yes, I genuinely feel that the growth of the classic car movement in India and the increasing enthusiasm to collect and restore old cars is a blessing in disguise for our traditional motor car repairers. The availability of modern automobiles has altered the way they are serviced and maintained. There is also a major shift in the preferences of our consumers, who change their cars often now, and rarely get major repairs done on them. All this has resulted in a substantial reduction in employment of people working in a traditional small body and mechanical repair workshops. The more talented ones have fortunately been able to employ their skills in restoring cars, but this is still an emerging cottage industry. If cars from outside come here for restoration, it can really help enlarge this business. The greatest benefit will be that it will help save and pass on the traditional skills of our mechanics, auto body repair technicians, etc.
But we also need to be careful about a few things. In the pursuit of more work, quality should not be sacrificed for quantity. Over-restoration, where cars are built to a higher quality level compared to even when they originally rolled out of their showrooms, is something that must be avoided. Many in the west have fallen prey to the lure of over-restoration, and it's something I am also beginning to see with a few of our restorers. Our authorities also need to work closely with those involved in the classic car movement. If cars from overseas come here for restoration, care needs to be taken to make sure our own antique cars (export of which is banned) don't get smuggled out instead! Anything can happen in our country.
One of the other things I noticed at the Cartier event is the increasing presence of vintage cars that have been imported. With the government allowing the import of cars manufactured prior to 1950, many Indian collectors have started buying old cars abroad and bringing them here. The good thing about this is that it has brought some level of sensibility to the valuation of old collectable cars in India. Otherwise, with a limited number of cars being available, even ordinary cars were commanding ridiculous prices.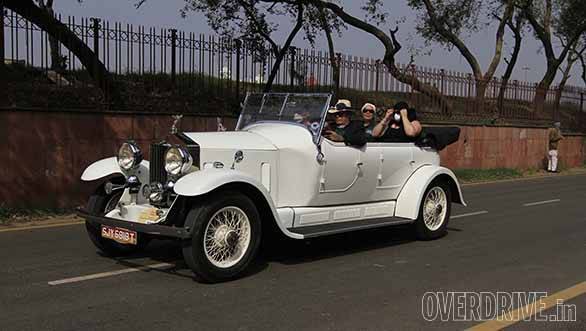 That has changed for the better now. Another benefit is that the cars being imported are mainly those that require restoration because the prices of these cars abroad are lower than fully restored machines. So now our restorers have more work from our collectors who are importing cars. But the one fear I have is that with the increase in the number of cars coming in, if we don't make some distinction to label them as recent imports, then in time to come, some people may have difficulty distinguishing them from the vintage cars that have always been in our country.