Indian Auto Industry - the ones that "Bucked the Trend"
The Indian auto industry is facing its biggest crisis in over two decades, with sales of some car manufacturers having dropped by over 50 per cent! Everyone knows how bad the situation is, but not many people know exactly why. And even fewer folks can explain with any degree of certainty why some vehicle models like the Hyundai Venue, MG Hector, Kia Seltos and recently launched Maruti S-Presso, have "Bucked the Trend".
The slowdown in the auto industry and overall glum economic climate has forced the government to take several measures to boost sentiment and sales. As part of the economical stimulus package, the finance minister even rolled back the enhanced surcharges on tax and put in place several measures to increase consumption. While there has been some improvement, it's too tiny to make any significant changes. Manufacturers have been offering unprecedented discounts to move vehicles out of overflowing stockyards, but despite the best incentives and offers, most cars are just not selling the way they did. Except for the Hyundai Venue, MG Hector, Kia Seltos, and now the Maruti S-Presso.
The Hyundai Venue was launched in May and has sold some 42,681 units till the end of September, to become the highest-selling compact SUV in India. It has got over 75,000 bookings and the sales don't show any signs of slowing down.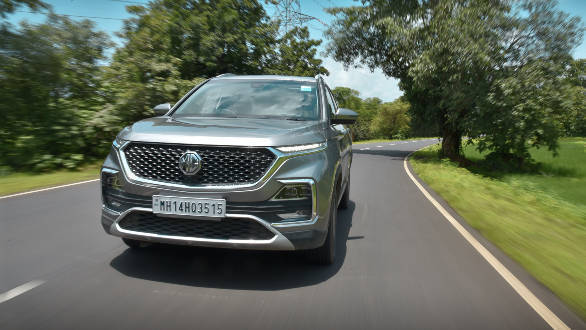 The MG Hector has been on sale since end June, and the demand for it at one point was so high, that this new to India manufacturer, had to even stop taking bookings for a while. Since its introduction, over 6000 MG Hector's have been sold till the end of last month. In fact, I am told they presently have about 30,000 pending bookings, and the company is planning to start a second shift at its factory in Halol, Gujarat, from November. The second shift would increase monthly production capacity from 2,500 to 3,500 units. This at a time when several other manufacturers are cutting production and shutting their plants for a few days every month, to align their production with the dramatic reduction in demand.
Kia, another new entrant to India, has also tasted instant success with its Seltos SUV. In fact, the Seltos, is one of the most successful vehicles of the year, with over 50,000 being booked since 16th July. In September alone, some 8,000 Kia Seltos's were sold!
Maruti Suzuki launched the S-Presso on 30th September, and in just 10 days, got over 10,000 bookings! With the S-Presso, Maruti have created a new segment of the "Mini SUV", and I would not be at all surprised if it goes on to become one of the highest-selling vehicles in India.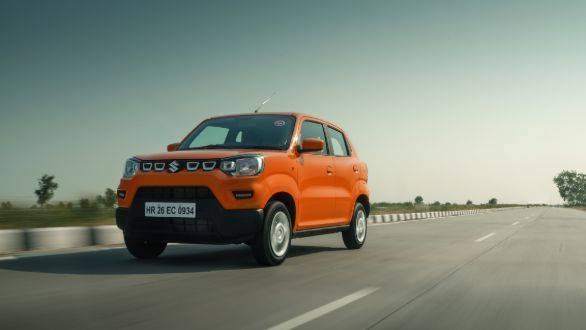 The question I want to ask is, "Why and how have these four cars beaten the slowdown trend, and emerged as victors?" If you think I have the answers, I don't. I lay no claim to being an auto analyst, as my specialization is evaluation of automobiles. But having observed the industry so closely for many years, I can hazard a guess or two. Few things are obvious. All four have the presently preferred SUV body-style. The Kia Seltos, MG Hector and Hyundai Venue also offer lots of new-age features like internet connectivity and have been promoted as "connected cars". The Kia Seltos is a smart-looking SUV with some terrific styling. The MG Hector, and to some extent the Hyundai Venue, also have eye-catching styling and many people really like their looks. The Maruti Suzuki S-Presso is the smallest SUV still, and while it may not win any awards for its aesthetics, it certainly has a novelty factor and as I found out while driving it recently, the S-Presso attracts a lot of attention too. And obviously being recent launches, all four are yet not so familiar looking and have a fair amount of newness.
So the reasons for their success could be– 1) The SUV body-style. 2) Their looks and styling and ability to draw attention. 3) The availability of more modern and trendy features and 4) The newness and novelty in them. Frankly, beyond this, I cannot think of any really valid reasons. Can you? It would be lovely to have your views on why these four have bucked the trend? Please do write in.
Price (Ex-Delhi)
Starts Rs 7.53 Lakhs
Price (Ex-Delhi)
Starts Rs 9.95 Lakhs
Price (Ex-Delhi)
Starts Rs 3.71 Lakhs
Price (Ex-Delhi)
Starts Rs 12.9 Lakhs