How Are Some Vehicles Getting So Popular on Social Media?
The war between Russia and Ukraine has now dragged on for over six months and does not look like its ending anytime soon. Coming soon after the Covid pandemic, this war has had a huge negative impact on the global economic scenario, with many countries facing a financial crisis. India has also been affected, but fortunately, despite the increase in cost of commodities, oil, etc, the overall mood and trends in our country are positive and upbeat.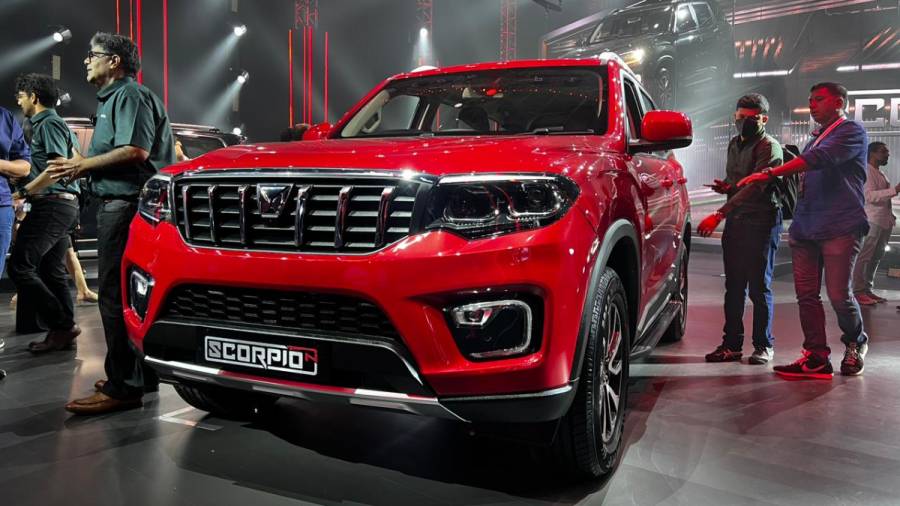 The Mahindra N has set a record for advance bookings.
Look at Mahindra for instance, and the response its new SUVs have been receiving. According to them, when they started taking bookings for the new Scorpio N on July 31, over 1, 00,000 of them were booked within just 30 minutes!  That's not all; Mahindra also claims the first 25,000 bookings happened in just one minute! Totally, the Scorpio N advance bookings are worth some Rs 18, 00, 00 crores! Such numbers are heartening for any manufacturer and are clear indicators of a positive future for Mahindra.
1, 00,000 Scorpio's were booked within just 30 minutes!
While bookings closed on July 31, Mahindra has communicated that deliveries will only start from September 26 and it plans to deliver about 20,000 Scorpio's by December 2022. The others will have to wait till 2023 or later, to get their new Mahindra Scorpio's. Such long waiting lists were common when we were a closed economy, but unheard of after Dr. Manmohan Singh, Finance Minister in the PV Narasimha Rao government, initiated liberalization of the Indian Economy in 1991.
Mahindra also claims the first 25,000 bookings happened in just one minute!
The Covid pandemic has unquestionably led to a shortage of chips and disruption in supply chains, and even as I write this, many manufactures have a backlog of bookings. But the situation is improving and now the chip shortage is not the only reason for delay in deliveries, production capacity is also a contributing factor. While all this is understandable, what intrigues me is the behaviour and mindset of many consumers. What is it that makes them book certain vehicles, and willingly wait so long for deliveries? There is now also a growing trend amongst manufactures of announcing opening of bookings without revealing the exact price. Despite this many customers flock to book these vehicles. Why?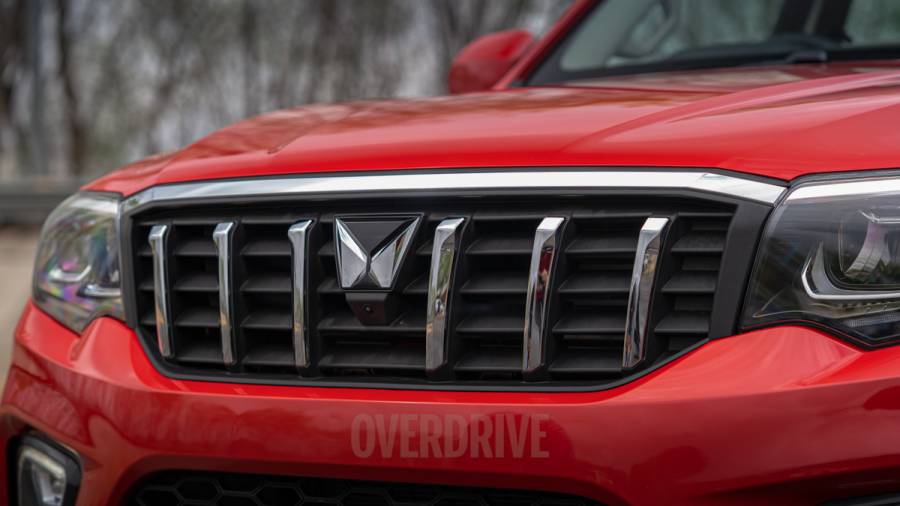 Totally, the Scorpio N advance bookings are worth some Rs 18, 00, 00 crores!
While I have no definitive answers, it's my personal view that a lot of this is due to social media and the way many manufacturers now introduce, launch and promote their products. An appropriate case in point is the Mahindra Scorpio N.  Amongst the well-planned promotion initiatives, Mahindra first splashed a teaser all over social media introducing the new Scorpio N as the "Big Daddy of SUVs". Once this created an interest in the mind of consumers, its official images were revealed.
The waiting period for deliveries is likely to be couple of years.
Then there was the media drive where almost anybody and everybody who can lay a self-proclaimed claim to being an auto journalist, analyst, blogger, vlogger, influencer and what have you, was invited. I believe it was one of the biggest ever media drives in India with the largest fleet of test cars being made available. They also had a curated off-road drive in controlled conditions, with lots of opportunities for getting visuals of the Scorpio taking on slushy dirt tracks. For those wanting to advertise their influence and reach on social media, it was a dream come true. Videos of the Scorpio N and its wheels spinning or lifting in the air became viral and the invitees to the drive went all out to create dramatic visuals and posts, all featuring the Scorpio N as the star.
Even before the first Scorpio N has been officially delivered to a customer, it is trending on social media.
At the presentation before the drive, Mahindra's head of product development himself gave an extremely detailed discourse on driving dynamics and all what had been done to make their latest SUV as capable on road, as off-road. I am told he spoke for nearly an hour on technical aspects like torsional stiffness and flexing and bending rigidity, the relation between body weight and body roll, why a lower roll arm height or roll centre position is more essential than the centre of gravity (C/G), and so on.
The curated off-road drive has got lots of posts and views on social media.
I am not sure how many present there understood these technicalities, but from whatever little I have seen online, it's obvious that all this was earnestly lapped up by majority of the media and intensely communicated with snazzy videos of the Scorpio N taking on turns and curves with agility and confidence. The image building exercise was well underway.
During the media drive, there were many opportunities to create eye-catching visuals.
This was followed by a staggered price release of the Scorpio N, which also generated a lot of social media buzz and kept the focus on Mahindra's newest SUV. Actually, Mahindra deserves full credit for taking the introduction and launch process of a new vehicle to a completely different level. They have successfully kept the Scorpio N in the limelight and built a very appealing image for it as the "Big Daddy of SUVs".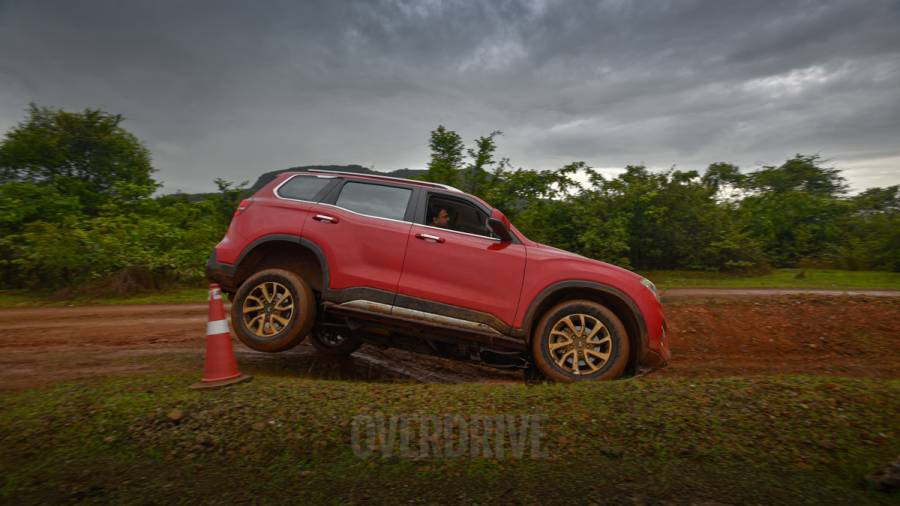 Such images of wheels in the air are all over digital media.
Of course, Mahindra's purpose has been enthusiastically aided by the fast growing tribe of trigger happy wannabe auto journalists. These folks are extremely liberal with their social media posts, and since they are in constant competition to win the "Fastest Finger First" prize, quite often their facts and findings are, well, let's just say little short on accuracy and insight.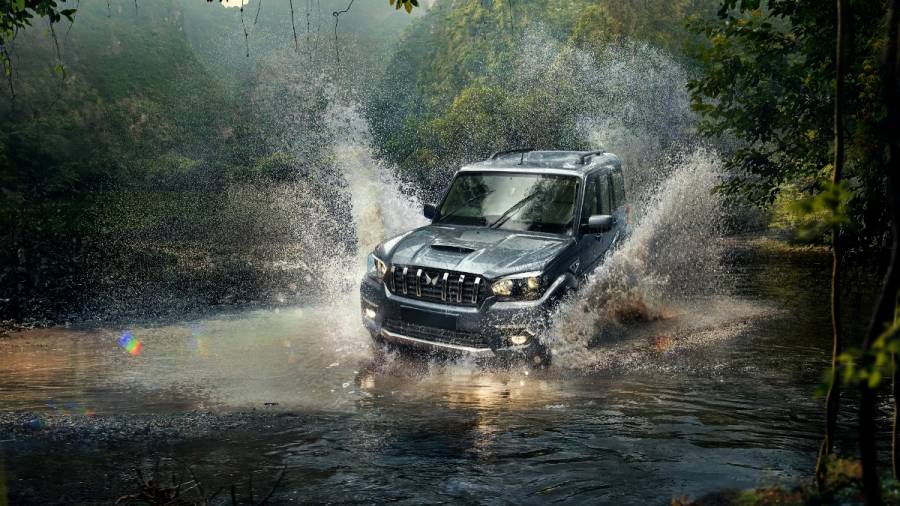 The Scorpio N and Classic have certainly made a big splash on social media. Well done Mahindra.
And even as I write this, there are numerous new Mahindra Scorpio's doing drives and events all over the country and the spotlight continues to remain on this SUV, whose deliveries are only scheduled to begin in end September. Besides being a leading manufacturer of SUVs, Mahindra have now also become mavens in "Social Media Management" and creating a "Media Blitz".
Price (Ex-Delhi)
Starts Rs 12.4 Lakhs