Burst Tyre-Not Act of God
Recently the Bombay High Court gave a very interesting judgment saying, "A tyre burst is not an act of God, but human negligence". This was in relation to an accident that happened on 25th October, 2010. As reported by leading newspapers, Makarand Patwardhan was travelling from Mumbai to Pune with his colleague who owned the car, and he was apparently over speeding and driving rashly. The rear tyre burst and the car flipped and fell into a ditch and Makarand Patwardhan died on the spot.
In a recent judgment the Bombay High Court said that the bursting of a tyre cannot be termed as an act of God. It is an act of human negligence.
In 2016, the Motor Accident Claims Tribunal, Pune, instructed the insurance company to pay a compensation of Rs 1.25 crore with 9% interest to the family of Makarand Patwardhan. Refusing to pay the compensation, the insurance company challenged the order before the Bombay High Court and in its appeal said it should not be held liable as the tyre burst was an act of God and not the result of the driver's negligence! It also claimed the compensation amount was unjustified and unreasonable.
Tyres are the only part of any motor vehicle that are in direct contact with the road and they need to be in top condition.
The matter was heard by Justice S. G. Dige and in an order given on 17th February 2023; the Bombay High Court dismissed the appeal and said, "The driver or owner of the vehicle has to check the condition of the tyre before travelling. The bursting of a tyre cannot be termed as an act of God. It is an act of human negligence". The court also added that there are various reasons for tyre burst such as high speed, underinflated, overinflated or second-hand tyres and temperature.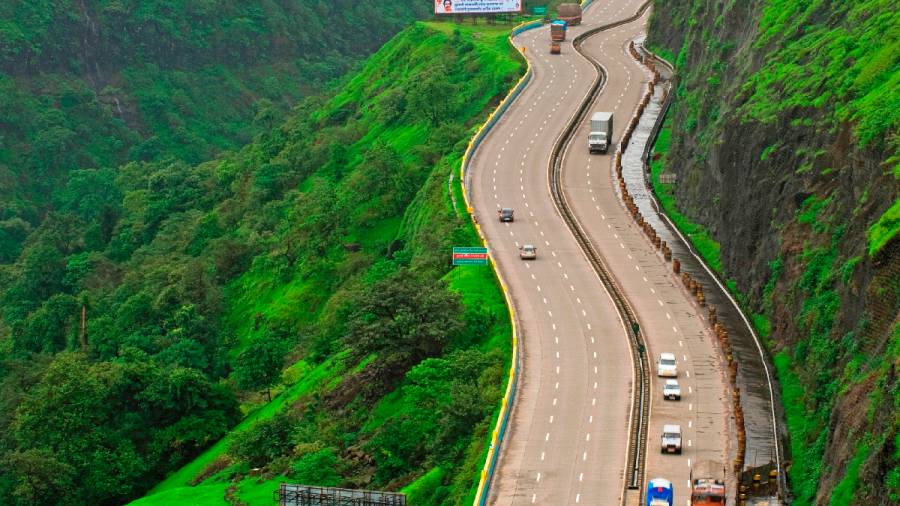 With more expressways coming up in our country, driving discipline and knowledge, and car condition and tyre care, have become even more vital.
In my view this is an excellent judgment because tyre care is an integral part of the maintenance schedule of any vehicle. Not only should every owner ensure that the car's tyres are in good condition and have enough tread depth, but a good and knowledgeable driver will also make sure that the wheel alignment and balancing is done regularly and properly.
Good tyre condition and tread depth is essential for safe motoring. Photo by Jaye Haych on Unsplash.
Other checks include making sure the tyres have the right air pressure and the valves are clean and fitted correctly and that they also have valve caps. There should be no cuts or bulges anywhere on the tyre and no stones or any other foreign matter should be stuck between the treads. The tyres must be rotated regularly for even wear and if any flat spot or uneven wear is detected, remedial action should be taken immediately. The wheel nuts should also be tightened and checked regularly.
The right tyre inflation pressure is crucial too.
The tyres are the only part of any motor vehicle that are in direct contact with the road and their condition and upkeep is of immense importance and the responsibility of the driver or owner. Therefore, the judiciary has very rightly said that a burst tyre cannot be an act of God, but is due to human negligence.
You don't want to be driving with such a worn out tyre.
I am sure there are few that will say but what if the tyre bursts due to a defect in the road or debris on it. In some places few unscrupulous people also throw nails, blades and other such sharp objects on the road to puncture tyres so that they can profit from repairing them.
Such slicks are not meant for either the track or the road.
At times, hard and pointed items may also fall from other vehicles and result in a tyre bursting in a vehicle coming from behind. But in all such instances, there is clearly the involvement of a human hand and God cannot be held responsible for it. I hope here onwards, more people will give tyres the importance they deserve.