Are Vehicular Emissions Solely Responsible for the Polluted Air in Mumbai?
For the last several weeks now, the air quality index (AQI) in Mumbai has been hovering around the 300 mark. AQI is measured from 0 to 500 and the higher the value, larger is the level of air pollution. And an AQI of over 300 indicates that the air quality is very poor and people are at serious risk of getting respiratory illnesses, with children and those with existing lung and heart diseases, being even more vulnerable.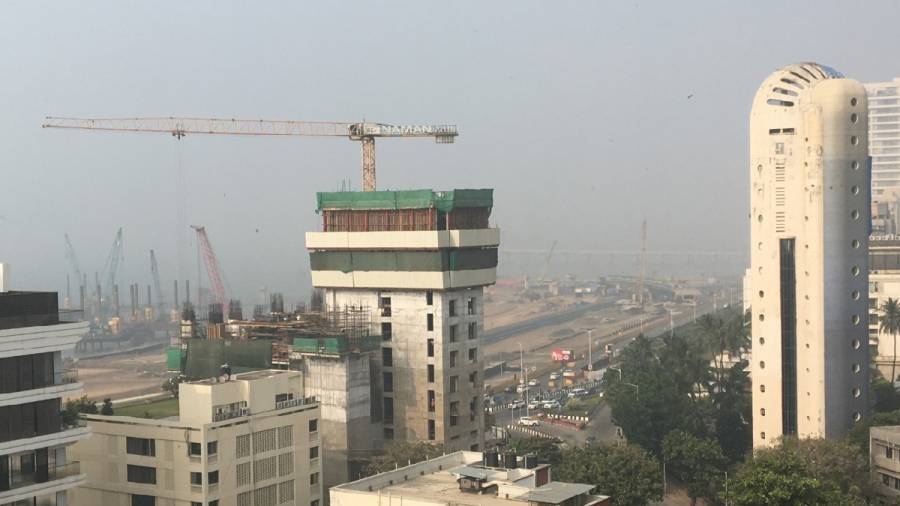 For several weeks now, Mumbai's AQI has been around the 300 mark, which indicates very poor air quality.
For many years, we have been talking of the poor AQI in Delhi, particularly in the winters. In fact at times the air in Delhi even goes into the severe (over 400 AQI levels) zone with the government being forced to shut down schools, ban construction, restrict movement of vehicles, and so on. Every year there is talk of taking remedial action and sorting out this problem, but nothing really changes.
It was only during the lock down that Mumbai had such blue skies and clean pollution free air.
And now our financial capital Mumbai has also started competing with our national capital Delhi, on poor AQI levels. Delhi is land locked and does not have the benefit of the sea breeze carrying away the pollutants. But Mumbai's air quality is getting worse, despite the sea breeze. But sadly, nobody is really even talking about it or showing any concern. Newspapers and some TV channels do mention that Mumbai's AQI has gone into poor levels, unfortunately apart from this, its life as usual. But with lots more sneezing and coughing.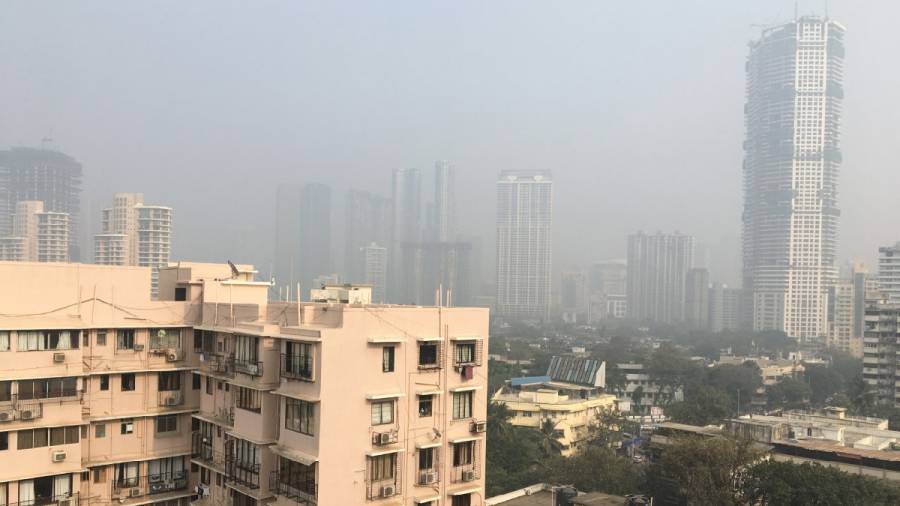 Most of the skyscrapers are now covered in a haze and are hardly visible.
What I find shocking is that even most of the citizens are not complaining. Few even think the toxic smog, is actually fog! I asked a group of morning walkers how they felt about exercising and breathing in the poisonous air? Some expressed anger, but most said that with so many vehicles crowding our roads, there is bound to be pollution. It's almost as if they have resigned themselves to this condition.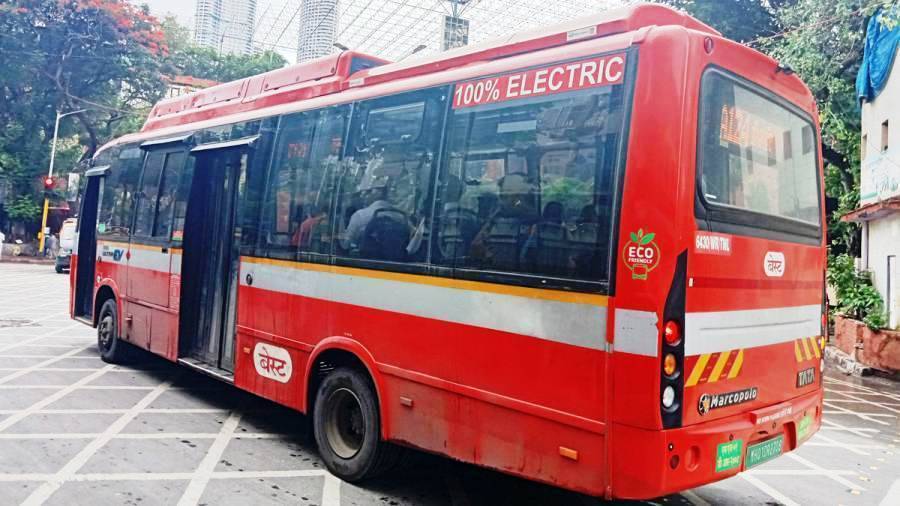 The government says the transition to electric vehicles will help reduce pollution.
If and when the politicians or authorities are questioned, they too to talk about the growth in number of vehicles, and then immediately shift the conversation to the governments focus on the transition to electric vehicles. Then they give the usual spiel about how this will reduce pollution, clear our air, reduce our carbon footprint, blah, blah, blah.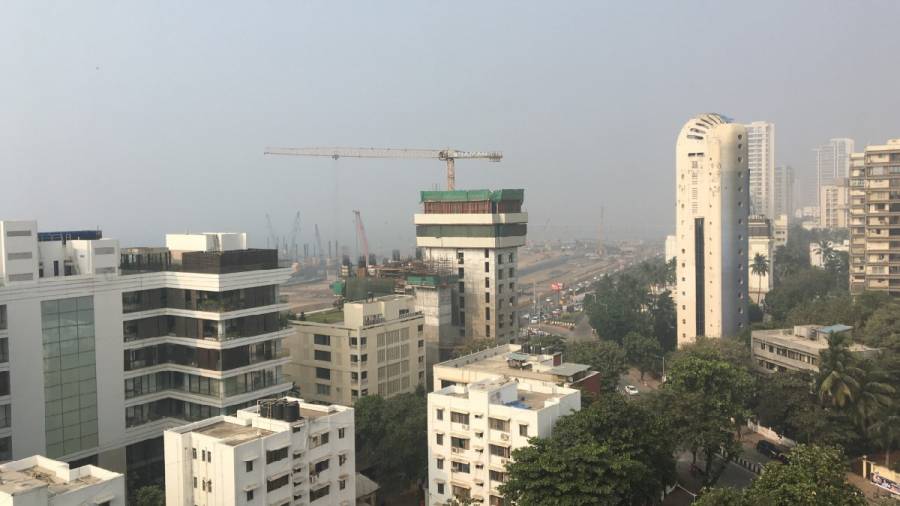 But the truth of the matter is that construction dust is one of the biggest polluters of air in Mumbai. Note the number of construction cranes.
The fact is that emissions from vehicles are only responsible for 20 to 30 percent of particulate matter in Mumbai. In Delhi, at times it increases to 50 percent, as a lot of transport vehicles pass through the NCR region. So where do the other air pollutants come from? As per an article published in The Times of India, the World Resources Institute (which is a knowledge partner of the government of Maharashtra) has said in a report that up to 71 percent of Mumbai's air pollution is due to construction dust. Yes, the truth is that construction dust is responsible for a majority of Mumbai's pollution.
This is how clean and clear Mumbai's air and skies were during the lock down.
I have lived in Mumbai all my life and I have never experienced such poor air quality and neither have I ever seen so much construction activity. Go almost anywhere in Mumbai, and you see construction work underway, till even late in the night. The two major ongoing infrastructure projects of course are the construction of the Mumbai Metro and the coastal road. Ironically, the government says both will help reduce pollution, but nobody wants to talk about the pollution during their construction, which itself will kill and harm thousands, if not lakhs of citizens of Mumbai.
And this is how it is now. Due to the dust pollution caused by the construction of the coastal road, you can barely even see the sea link.
There are several other infrastructural projects that are huge contributors to dust pollution like the Goregaon-Mulund Link Road (GMLR), construction of several new flyovers and repair of over 200 bridges, repaving and repair of roads, etc. And after the Covid pandemic, the real estate business has also taken off like a rocket, with new buildings being built all over the city.
And when construction was at a standstill, not just the sea link, but also places in the far distance were visible.
Some will argue that if you want development, all this will happen. While I am definitely not against development, I value the quality of life more. And one of the things that impacts quality of life in a major way, is the air quality. And nobody can deny that this is going from bad to worse. We just have to look back at the lock down in 2020, and how those couple of months completely cleaned up our air. Now I doubt if I will ever again breathe such clean air and see those clear blue skies in Mumbai. This is a really sad situation and a striking example of our misplaced priorities and how we are digging our own graves.
Such blue skies and sea, are a thing of the past and now one can only dream about them.
Photos – Bob Rupani