Are Road Fatalities Reducing
Some reports on road fatalities in India in 2019 have started coming in. One of them says that 1.49 lakh people lost their lives in road accidents last year, which is 1600 fewer fatalities, than what were recorded in 2018. If this report is correct and we have actually managed to reduce the number of deaths, it's a massive achievement. Normally the death count goes up every year, so the loss of 1600 less lives is something that needs to be applauded because every single life saved, means that many fewer grieving relatives and friends.
The same report also suggests that while more deaths took place in the first few months of 2019, in the last three months of the year (October to December) there were nearly 1900 fewer deaths and 5000 lesser injuries, than what were reported in 2018. This they say is a result of the implementation in some states of the new amended Motor Vehicles Act, which has severe penalties and higher fines for breaking of traffic rules.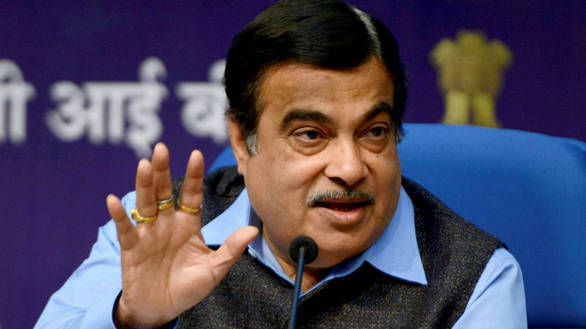 I have said several times before that the new amended Motor Vehicles act introduced by our committed Minister for Road Transport and Highways Nitin Gadkari, is an excellent initiative and if it's implemented strictly and fairly, it has the potential to enforce driving discipline and reduce the number of road accidents and resultant deaths and injuries. Gadkari has often said that it is his goal to reduce road fatalities by half and he is the only senior minister so committed to road safety. He worked hard to get the amended Motor Vehicles act passed in Parliament and for a while, it looked like the much higher fines would act as a deterrent and prevent motorists from flouting traffic rules and driving rashly. But sadly several states, including some BJP ruled ones, decided against implementing the MV act because they felt the people (their vote bank actually) would be inconvenienced by the higher penalties and also find it boring to follow the traffic rules. As a result of this lack of commitment and even opposition by some politicians, the amended MV act has never been enforced properly.
Hopefully now after this report's confirmation that the new MV act can save lives and is beneficial to our people and nation, we shall see a stop to the silly opposition to it. The government must immediately shift its focus back to it and there should be a new urgency and commitment amongst all politicians and authorities to implement the amended MV act all across India. I ardently request Nitin Gadkari, our Minister for Road Transport and Highways, to please once again push this act and its implementation, because it's a battle he has fought so well before, and its one fight he cannot and should not lose, as it can save the lives of so many people.
I also came across a very interesting report on the use of helmets in 18 Indian cities. The most frequent excuse given by riders for not wearing helmets was that they only go short distances on their two-wheelers. Some others said that they don't wear helmets because they ride at slow speeds. There were also those that said they carry a helmet, but only wear it if a cop is about to stop them. Some data available with the road transport and highways ministry shows that about 40 per cent of road fatalities in India in 2018, involved two-wheelers and of these about 80 per cent were not wearing a helmet. It's an obvious and undeniable fact that a helmet is an essential safety aid for riders and it can saves lives. But for some reason, our people still have stupid reasons for not wearing them. Accidents can occur even as you just step out of your home, or despite you riding at a slow speed. You can decide your speed, but you cannot control what speed another rider or vehicle is moving at when they run into you. Somewhere the message that all riders need to wear helmets is not being communicated in the manner that it should. We need to step up education and awareness while also fining those breaking this simple, but essential traffic rule.
Sambhar hit by a truck in daylight on the Chandigarh Shimla road
The rampant rash driving also continues to take its toll on our wildlife, through road kills. Just a few days back, a three-year-old leopard was killed in a hit and run incident on the Mumbai-Ahmedabad National Highway. This roadkill happened near Dahanu and the police have apparently registered a case against the unidentified driver under the Wildlife Protection Act. But this will be the end of it, because when we rarely track absconding drivers involved in human deaths, who is bothered about a wild animal. Fortunately, there is also some good news on roads passing through regions inhabited by wildlife. When the widening of NH 7, which passes through the Pench Tiger Reserve was taken up some years back, many wildlife lovers including me, opposed it as it was a wildlife crossing place. The government was forced to build a series of underpasses on this stretch and a report by the Wildlife Institute of India has shown that between March and December 2019, over 5,450 wild animals, including 11 tigers have been photographed on trap cameras while using these underpasses to cross from one part of the forest to the other! How cool is that?
NH-7 passes through the Pench Tiger Reserve