Are cars getting complex? Do they need smarter drivers? And should they be collecting your data?
Recently, a friend who is contemplating buying an electric vehicle asked me how different they are to drive. After I explained the main dissimilarities like instant torque and acceleration, absence of sound and gears, and importance of battery range and charging strategy, we moved to discussing a very interesting subject- maximizing driving range in an EV.
Keeping track of available range is extremely important in an electric vehicle.
Many modern cars with internal combustion engines come with various driving modes like normal, comfort, sport, eco and so on. Selecting any of these modes changes the engine response, gearshift points and in some cars even the suspension and traction control settings. Most electric vehicles also have such modes but in them it's mainly the power provided by the battery and the resultant acceleration that changes.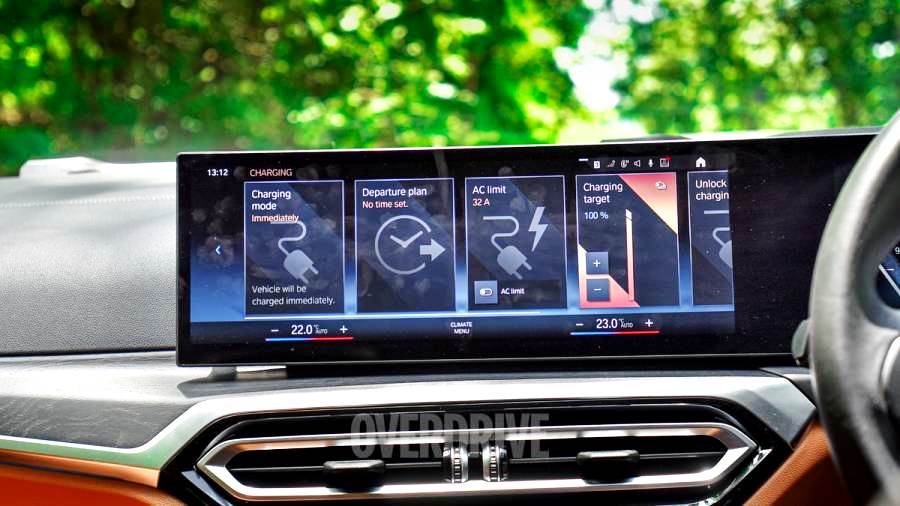 One has to plan the battery charging strategy and schedule, especially on long drives.
In addition to this, a majority of EVs allow the driver to select various levels of brake regeneration. Yes, EVs use regenerative braking to recapture energy and their regenerative energy systems convert kinetic energy back to electrical energy, whenever the vehicle decelerates or slows down.
You also need to figure out the mode that best suits your driving requirements.
Battery range is the most important thing in an electric vehicle, and the energy that is recaptured by the regenerative braking system also helps increase the range. In fact some studies show that if there is optimum use of regenerative braking, the range can be extended by 20 to 30 percent with the aid of recaptured energy.  So let's say you drive 100 kms, the energy for about 20 or maybe 30 kms could be contributed by the regenerative braking system! This is a massive saving as its self-generated energy, and you don't pay a single rupee for it!
The digital dashboards of EVs provide lots of information not required in a conventional car.
But obviously, the amount of electrical energy generated by regenerative braking is determined by your driving style and conditions, and more importantly, what driving modes and levels of regenerative braking you opt for. So let's say you are driving in heavy traffic, or going down a hill, then it might be best to select eco driving mode and the highest level of regenerative braking.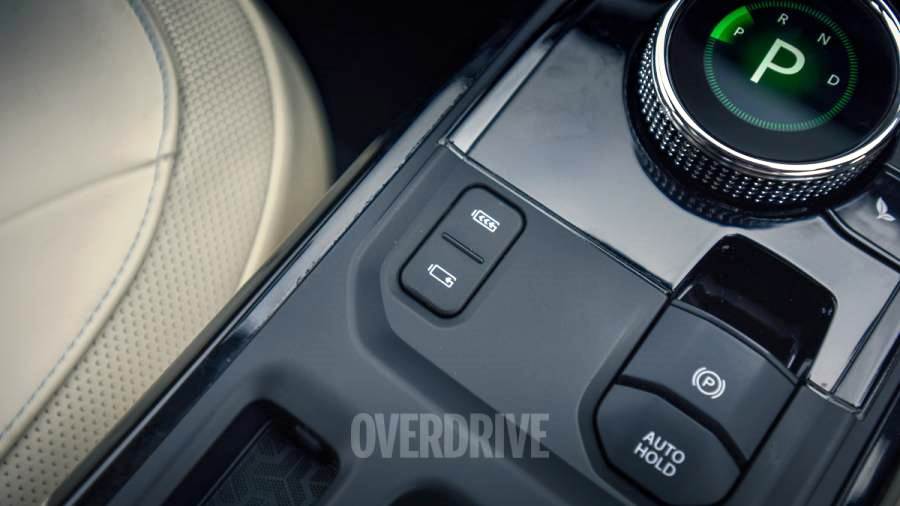 Most EVs allow you to select different levels of regenerative braking.
But this could lead to a jerky driving experience because whenever you lift your foot off the accelerator, automatically there will be strong application of the brakes. Given this, a diligent driver needs to study his driving cycle and after a proper test and analysis, work out the combination of driving modes and regenerative braking that is most suitable for him. It's almost like programming and setting up a car, to get the best out of it for your needs.
Choosing the correct regenerative braking level and driving mode can help increase the driving range.
All this means that a driver of an electric vehicle needs to apply his mind to obtain the maximum possible range out of it. Actually, I don't think I will be wrong in saying that to get the most out of EVs and even many modern cars; it certainly helps if the driver is smart and tech savvy. I mean to even play your choice of music; you have to navigate through so many screens. And something as simple as zeroing the tripmeter or odometer, can be complicated in certain cars.
High level of regenerative braking also allows one pedal driving in most situations.
The instrument cluster, or should I say LCD displays with digital information screens, have also becoming increasingly important, especially in EVs as a driver now also has to keep track of battery charge, regenerative braking levels, driving modes and what not. In fact in an EV you have to look far more often at the information screen, because there is so much more you need to know about the vehicles electrical energy situation, etc.
In an EV you look at the digital dashboard far more often than in a conventional car.
There was a time when driving a car and using its limited features was simple. Just like using a landline phone to call someone. But now we live in an era of smart phones, smart watches, smart cards, and so on, and cars are also getting smarter with each passing day. As a matter of fact, recently when I sat in a Mercedes-Benz EQS, I felt overwhelmed by its space age like hi-tech all-screen dashboard, which extends from the right to the left A-pillar!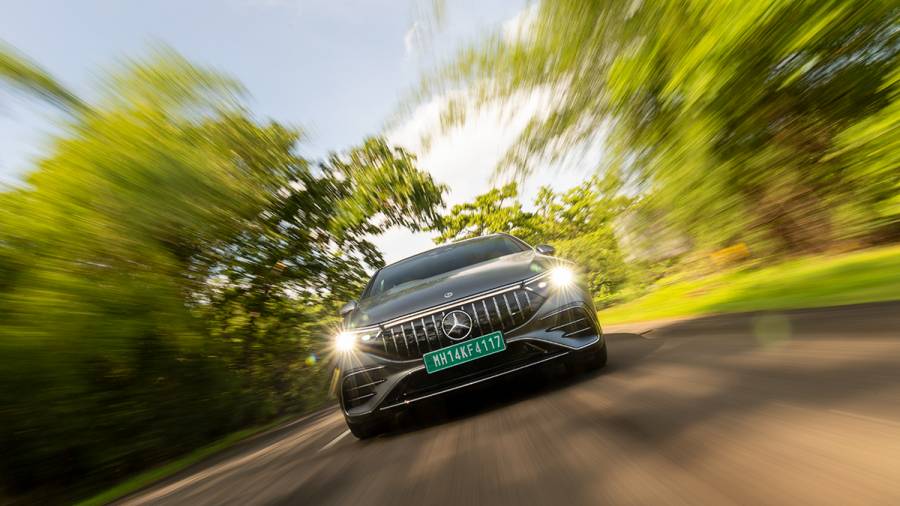 The ultra-hi-tech Mercedes-Benz EQS is a sign of things to come.
Mercedes call this the "Hyperscreen" and it has artificial intelligence (AI) with software capable of learning, and the display and operating concept adapts completely to its user and makes personalized suggestions for numerous infotainment, comfort and vehicle functions. And it's not just about the driver; the Hyperscreen caters to the front passenger too, providing an individual display and operating area.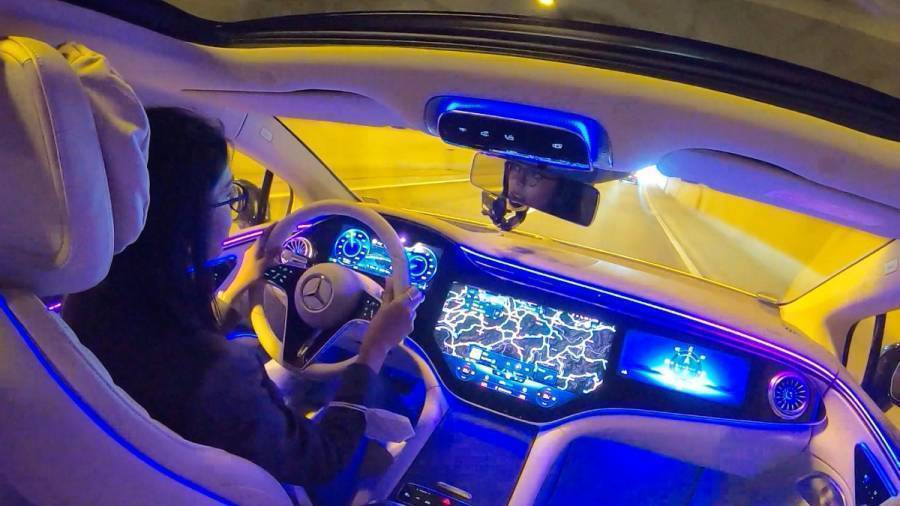 And its interior is straight out of a spaceship.
Mercedes-Benz also says the Hyperscreen is the brain of the car as it's connected to, and communicates with, all components of the vehicle. Its impressive computing power includes 8 CPU cores, 24 gigabytes of RAM and 46.4 gigabytes per second RAM memory bandwidth! All this advanced technology studies driver and passenger behaviour and even keeps track of who they call and at what time, and the car prompts you to make the call, in case you forget!
The all-screen dashboard runs across almost the entire width of the EQS, from the right to the left A-pillar!
Even driving mode settings are tracked and memorized and let's say you encounter a big speed breaker and raise the ride height to go over it, then the next time you reach the same spot, the car will remember and suggest you raise the suspension. And in case you are tech savvy (which I am not) and have geo-tagged the location, the car will do this automatically.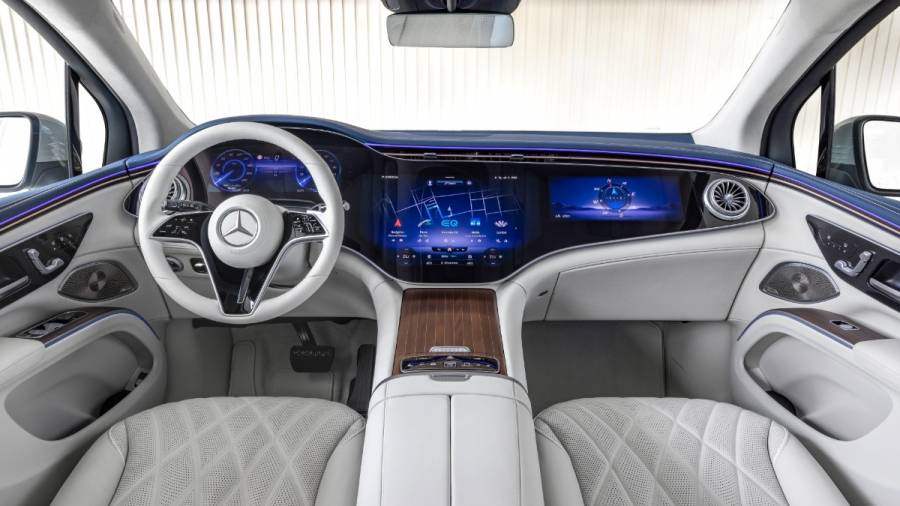 This dash has artificial intelligence (AI) with software capable of learning the preferences of the driver.
Wow. Now it's just not smart phones and the internet tracking our data and generating algorithms and predicting our preferences, but cars have also begun doing this. And by tracking data of your route, stops, etc, the car may even predict where you will go next!
Can you please play Freddy Mercury's - I want to break free. I have to break free.
I don't know about you, but I certainly don't want no car, or for that matter anybody, to keep track of my movements and habits. But given the increasingly connected world we live in, connected cars are also a reality - and like aapro Freddy Mercury said, "I want to break free, I've got to break free".
Related Stories