Ola unveils 'Ride Safe India' initiative
Ola has committed a sum of Rs 500 crores for its 'Ride Safe India' initiative to battle the Coronavirus pandemic. Over 200 cities have function Ola services as the company resumes its services across the country while adhering to safety measures to protect the driver-partners and customers. The 'Ride Safe India' initiative aims to provide a safe and reliable mobility experience in the post lockdown world. The initiative covers highest levels of driver standards and technology advancements including a newly designed COVID-ready app.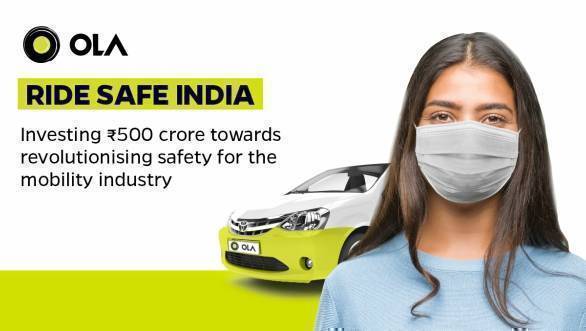 The safety measures will be mandatory for 4-wheelers, 3-wheelers and 2-wheelers and drivers. The company has created a network of over 500 fumigation centres across the country at various hotspots and airports to enable mandatory fumigation for all vehicles every 48 hours. The drivers will have to follow all precautionary protocols like daily temperature checks and wearing of masks through the selfie authentication mechanism. And the driver's health will be monitored via the Arogya Setu app. Ola has also introduced 5 layers of safety that include strictly adhering to steps that ensure the highest standards of safety and hygiene for every ride.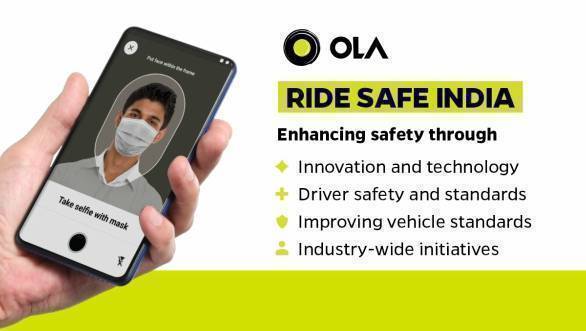 Anand Subramanian, spokesperson and head of communications at Ola said, "Mobility is at the core of economic and social progress and the country at this time needs substantive action and sustained innovation to be able to revive from the effects of the pandemic. 'Ride Safe India' is Ola's commitment to helping the industry raise its benchmarks and collectively bring best practices and innovation for the larger good of the community."
He added, "We have already pioneered a series of initiatives including regular driver wellness checks, vehicle fumigation protocols and mask-detection technology amongst others to raise the bar of safety for consumers and driver-partners. We are taking this further by building a robust network of 500+ fumigation centres across the country. Our commitment of ?500 crores towards various safety initiatives globally in the time to come, will help pave the way for new standards of mobility in the post-COVID world."