Ok Play ventures into electric vehicle industry
Ok Play, a plastic manufacturing company, has announced its venture into the Indian two-wheeler market. The company will be launching a range of indigenously developed electric scooters. The e-scooters and e-bikes have a plastic body and a claimed range of 80km on a single charge, with an average speed of 40kmph.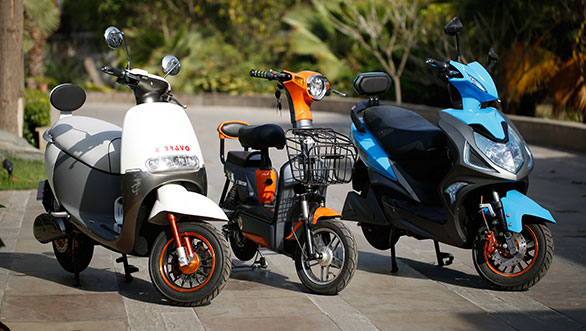 Ok Play is well known for manufacturing of toys, children's furniture, playground equipment etc. The company also manufactures automotive components like bus seats, fuel tanks etc. The company had first forayed into the electric automobile business in December 2015 with the launch of its electric rickshaw named E-Raaja.
Now the company has launched six electric two-wheeler models - E Letriko, E Bravo, M-Ezee, Funk E, Self E and E Trend. The vehicles will be produced at the company's eight facilities in Sohna, Kurukshertra, Surat, Ahmednagar, Ranipet, Kolkata, Guwahati and Cuttack, with a claimed annual production capacity of 96,000 vehicles.
The prices for the electric two-wheeler range will be revealed at the BV Tech Expo and India E-Vehicle Show scheduled to happen in New Delhi between March 27 and 29, 2017. Ok Play will also be revealing a range of electric vehicles at the show, including electric loaders and electric garbage collecting vehicles. The two-wheeler range will be sold alongside other Ok Play EVs through their existing dealership network.