Official images of the Lamborghini Huracan Sterrato are here
Just days before it makes its world premiere on November 30 at Art Basel in Miami, Lamborghini has released a series of official photos of the Huracan Sterrato, which is probably the company's penultimate model with a pure combustion engine. The V10-powered supercar has an off-road variant called the Huracan Sterrato.
The higher ride height, which Lambo claims is for driving pleasure even on asphalt or dirt conditions, is obviously the first thing that draws your attention. Additionally, the style is given muscle by the robust black body armour, and the larger profile tyres will prevent scratches on the exquisitely carved alloy wheels.
It has more clearance because of the beautifully shaved-off rear bumpers that sit higher off the ground. The off-road-specific sports vehicle also has two LED lights on the bumper, which improves lighting and boosts the adventure factor. Yes, the concept's roof-mounted lights would have been a good addition, but the Sterrato-branded roof rails really make it seem sharp.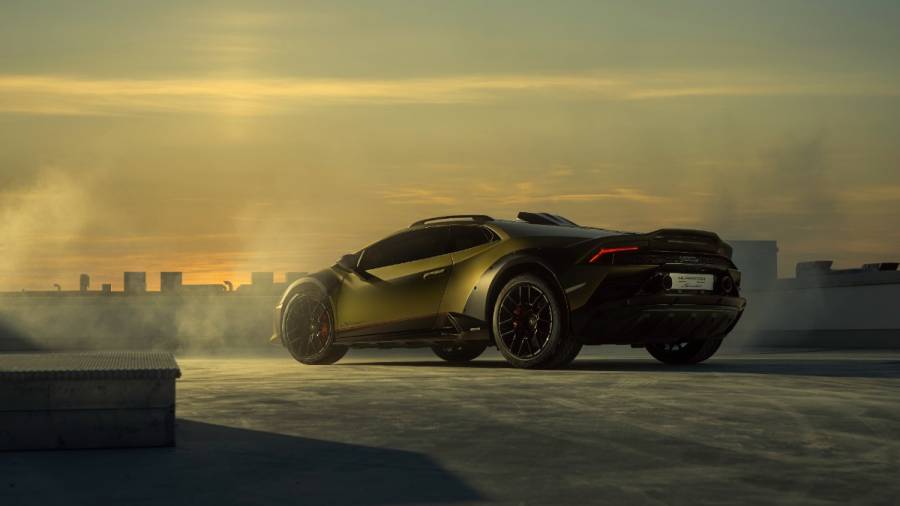 The Huracan Sterrato's technical details are still a secret. However, Lambo already said that this would be the final model to use just internal combustion engines. We can be quite certain that the 5.2-litre naturally aspirated engine, which receives a hood scope for improved ventilation, will be powering all four wheels considering that it is a Huracan prepared for the end of the world.
The Lamborghini Huracan Tecnica and Lamborghini Urus Performante joined the list of pure-combustion Lamborghini sportscars this year, marking the end of nearly seven decades of production.
Also Read:
Lamborghini Urus Performante is coming to India on November 24
Last of its name, Lamborghini Aventador's production comes to an end after 11 years
Price (Ex-Delhi)
Starts Rs 3.21 Crore
Price (Ex-Delhi)
Starts Rs 4.78 Crore
Price (Ex-Delhi)
Starts Rs 3 Crore