Official: 31PS Honda CBR300R debuts at Milan, India launch likely
Honda showed off the the new CBR300R to the world at the Milan motorcycle show after the motorcycle made its no-specs debut in China earlier. This time there was a little more information available though. The primary change is an 8mm longer stroke that boosts the displacement by 37cc to 286cc - hence the new name. Honda says the extra displacement improves acceleration. The bike also gets a stronger new counterbalancer for the extra vibes. Also stronger are the new engine mounts.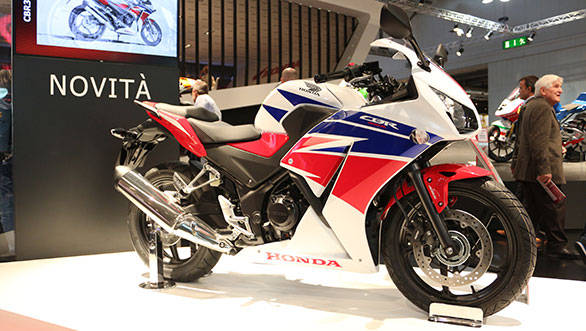 Honda says the extra displacement in the CBR300R improves acceleration
While the rest of the motorcycle remains unchanged, Honda has chosen to use the engine update as a change to realign the styling of the motorcycle. The 300 follows the same design lines as the CBR500R and now looks like a sharp little Fireblade. With that comes flatter, body panels that look fresher and smarter as well as the new twin head lamps. The sole change on the chassis is that the European spec suggests that ABS is now standard on the motorcycle.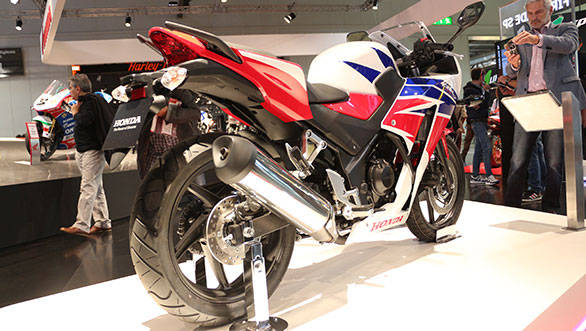 The 300 follows the same design lines as the CBR500R and now looks like a sharp little Fireblade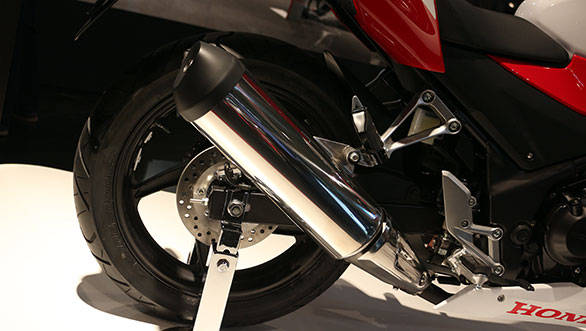 The exhaust is different than the one in the CBR250R
Honda is expected to replace the CBR250R in most markets internationally but Honda Motorcycles in India has refused to comment on this. Since the CBR250R, as we have said before, features heavy localisation, Honda India can easily choose to keep the CBR250R in its range rather than get the new motorcycle. However, we believe that we will see the new motorcycle at Auto Expo in February and even if Honda doesn't open sales and  announce prices, the CBR300R should be on sale by June-July 2014.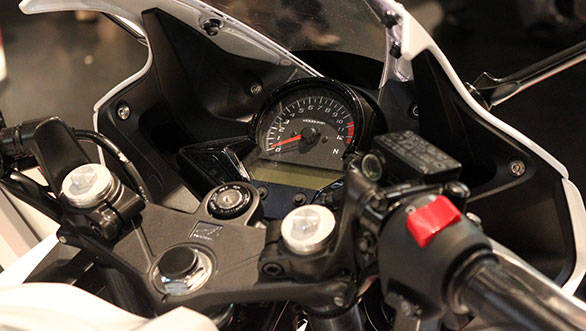 The meters though looks exactly the same as the CBR250R
Prices? We expect Honda to not take the bold step and eliminate the non-ABS model from the India. And further, we expect the 300 to replace the 250 with only a minor rise in price. The keeping of the non-ABS model should allow Honda to keep a cheaper faired bike (by almost Rs 70,000) than the RC390 on the market while offering a Rs 20,000 cheaper ABS-equipped CBR300R as well.