ODRecap: Super Carry unveiled, BMW invests in Scoop, and more
2016 Merzouga Rally: Weather plays foul on Stage 3
The third stage of the Merzouga Rally proved to be tricky, with temperatures climbing well over the 40 degree mark and making things difficult for competitors. Stage 3 was the first marathon stage of the rally, with 220km scheduled to be run on sandy off-piste terrain. However, with the weather conditions becoming extreme, the race was halted at the second checkpoint.
BMW invests in carpooling app called Scoop
BMW's investment arm, i Ventures, has invested an undisclosed amount into Scoop Technologies, which is responsible for the carpooling mobile application Scoop. The Scoop app pairs users living in the same neighbourhoods and nearby workplaces to arrange carpools among them.
Made-in-India Maruti Suzuki Super Carry revealed in South Africa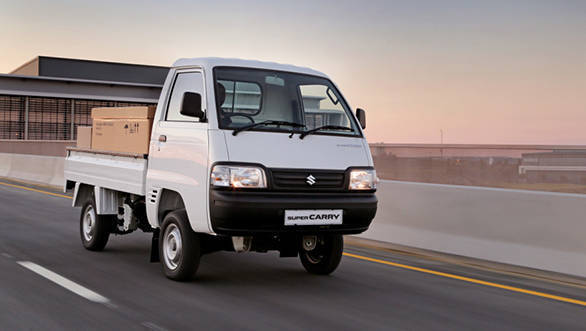 Maruti Suzuki has revealed photographs and specifications of its new mini-truck, the Super Carry. It's all set to launch in June this year but only for the South-African market. The manufacturer is slated to bring it to the Indian market by later this year.
TVS Tyres showcases new flotation radial tyres at REIFEN '16
TVS Tyres has showcased its new product range, flotation radial off-road tyres, along with a select range of two-wheeler tyres at REIFEN 2016, Germany. REIFEN is one of the largest and most sought-after expos in the field of tyres. This year, the 29th international tyre fair is being held between 24th May-27th May in Messe Essen, Germany.