ODRecap: LAPD gets 100 BMW i3, Zero offers special edition DSR and more
LAPD adds 100 BMW i3 electric cars to its fleet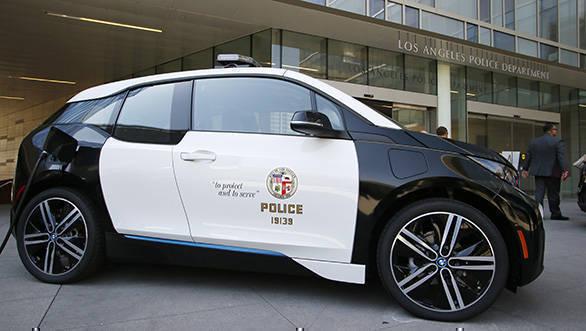 The Los Angeles Police Department (LAPD) will be adding 100 BMW i3 electric cars to its non-emergency fleet. These cars will only be used to transport officers from one place to another and for community outreach. The police department signed a three-year lease deal worth $1.4 million (Rs 9.35 crore) for the 100 BMWs.
Samsung shares take Rs 3,870 crore hit after Elon Musk's tweet
Recent rumors suggested that Samsung was going to provide the battery pack for the Tesla Model 3. However, they were all put to an end after a tweet from Elon Musk effectively making things very clear. Aftermath, Samsung's shares went down by Rs 3,870 crore, while Panasonic's shot up by 3 per cent or Rs 5,338 crore.
Zero Motorcycles offers special edition DSR to celebrate 10th anniversary
Zero Motorcycles will be offering a limited edition 10th Anniversary DSR to celebrate 10 years in the electric bike segment. Zero's Scotts Valley plant will manufacture an exclusive 50 of the limited edition bikes. It is equipped with a windscreen, hand guards and a charge tank which enables the user to triple the charge speed.
Airbag industry in India to reach Rs 2,000 crore by 2019
The government has been improving the vehicle safety standards and initiated the BNVSAP (Bharat New Vehicle Safety Assessment Programme). It is also supposed to come out with a new set of safety standards by 2017-19. The new standards are also supposed to make ABS standard across the entire motorcycle range along the lines of many other developed nations.