ODRecap: Alto 800 facelift, Moto Guzzi India prices, Ford and Maruti Suzuki issue recalls
Maruti Suzuki launches facelifted Alto 800 in India at Rs 2.49 lakh
India's largest car manufacturer has updated the Alto 800 with a design tweak. In addition to the cosmetic changes, Maruti Suzuki also claims that the fuel efficiency has gone up by nine per cent. We are yet to drive it to experience how much of that translates in real world conditions. Till then, you can read what all has changed in the new Alto 800
Max Verstappen becomes youngest ever F1 winner with victory in Spain
When you think of 18-year old lads and racing, you might not take them seriously. However, if he is Max Verstappen, you got no option but to do so. Aged 18 years and 227 days, Max became Formula 1's youngest ever race winner at the event. We recommend you read here to know about his winning strategy at the 2016 Spanish GP
South Korea to fine Nissan for manipulating emissions
After Volkswagen, now Nissan has come under the emissions scanner. The South Korean government is going to fine Nissan 330 million won (Rs 1.86 crore) for fitting a manipulation device on the Qashqai crossover. However, Nissan has chosen to refute those claims. How does the cheat device work and what are its after effects on the emissions tests? Read here.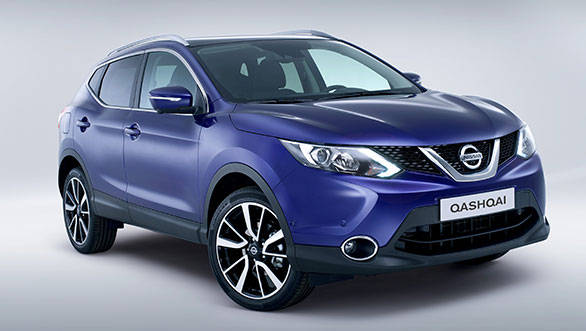 Ford India recalls 48,700 EcoSport units
Ford India has issued two recalls affecting around 48,700 EcoSport units. The first recall has been issued for around 48,000 Ford EcoSport diesel vehicles manufactured between April 2013 and June 2014. The second recall has been issued for 700 EcoSport units which were manufactured between January and February 2016 and come equipped with a 60:40 rear folding seat.
Moto Guzzi V9 Roamer and Bobber bookings open
Piaggio is now accepting bookings for the Moto Guzzi Roamer and Bobber. Both the bikes can be booked from Piaggio's Motoplex showroom in Pune for Rs 13.3 lakh (the Roamer) and Rs 13.4 lakh (the Bobber), ex-showroom. Read here for more details
Suzuki admits using improper fuel economy tests
Suzuki Motor Corp has officially revealed that it has been using improper methods for testing the fuel economy of its cars. Read here for more details on it
Maruti Suzuki S-Cross brake component replacement service campaign initiated in India
Maruti Suzuki India will be replacing a brake component, which was potentially deemed as faulty, in the S-Cross. The S-Cross was launched in India last year and is sold through Maruti's Nexa range of dealerships. More details on the recall here
Price (Ex-Delhi)
Starts Rs 2.94 Lakhs
Price (Ex-Delhi)
Starts Rs 7.99 Lakhs
Price (Ex-Delhi)
Starts Rs 8.39 Lakhs