OD Rewind: Top eight automotive news stories from 2015
As the year draws to an end we couldn't help but compile a list of important news stories that marked a paradigm shift in the Indian automotive landscape. While there were many news stories that could have made it to this list, we've whittled it down to the top eight news headlines that had a significant impact.
1. Delhi's odd-even regulation:
In order to counter the spiralling pollution levels in the national capital, the Government of Delhi proposed an odd-even formula which allows a car with an even numbered licence plate to ply on Delhi's roads on alternate days of the month and likewise for cars with registration numbers ending with an odd figure. While the solution seems more like a knee-jerk reaction than a well-thought out plan, the 15-day trial period from January 2016 will serve as the basis of further action.
High Court approves Delhi Government's odd-even traffic rule for a trial period
2. The Volkswagen emissions scandal:
The Volkswagen dieselgate was a shocker all over the world. The German automotive giant was found to have fitted a defeat device in its cars with the EA 189 diesel engine. The 'cheat' software made the cars comply with the emission norms whenever they were hooked up to a diagnostic test bench. Around 11 million cars (including other brands under the VW group) across the globe were labelled as offenders including 3.3 lakh cars in India. Some of the top officials in the group were also fired and the entire scandal tarnished the reputation of the brand.
Volkswagen admits to cheating in USA emissions tests
3. Brijmohan Lall leaves a legacy behind:
From a bicycle manufacturing company to India's largest two-wheeler manufacturer, the Hero brand name under the leadership of Brijmohan Lall has flourished year after year. He passed away on November 1, 2015 and left behind a legacy that's hard to match. His business acumen and ability to keep the company afloat in troubled times are what made him a true legend in the story of the Indian two-wheeler.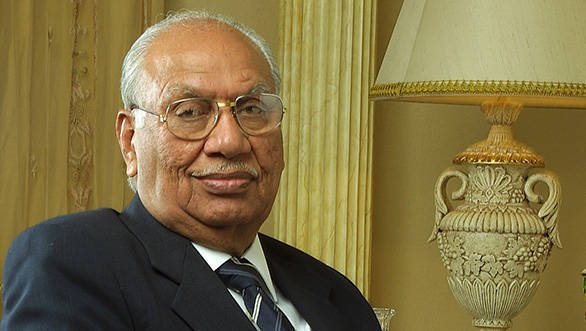 Hero Group founder, Brijmohan Lall Munjal passes away
4. Gauhati car ban:
In what was an unprecedented move, the Gauhati High Court banned all small cars that failed to comply with crash test norms. This effectively meant that cars such as the Maruti Suzuki Alto, a common sight in the hills or the Honda Jazz could not be sold in the region. The order was in response to a petition that sought to make passenger vehicles safer.
Assam bars the sale of few popular cars due to safety regulation issues
5. Salman Khan acquitted of all charges:
Bollywood actor Salman Khan was acquitted of all charges in a hit-and-run case that dates back to that year 2002! His Land Cruiser ploughed into the American Express Bakery at Bandra, Mumbai, injuring four people and killing one. After a series of courtroom sessions spread over more than a decade, the actor was declared innocent as the judiciary was unable to prove that he was behind the wheel.
Salman Khan acquitted of all charges pertaining to his 2002 hit-and-run case
6. Chennai floods:
The capital of Tamil Nadu was the victim of one of the biggest natural catastrophes to hit the world. Due to incessant rains that continued for days, the city remained submerged for that period. The loss of lives as well as property was huge and quite a number of automobile manufacturers and ancillaries took a major hit. As Chennai rises up from the devastation, several automakers have donated in funds and through volunteers to aid relief work.
Automotive manufacturers contribute to Chennai flood relief operations
7. Modi visits Tesla:
The Indian Prime Minister made headlines when he met Tesla Motors chief Elon Musk to discuss greener solutions for automobile based travel. With the world turning to sustainable and greener sources of energy, it was about time that India made significant strides in the same direction.
PM Narendra Modi visits Tesla headquarters
8. Delhi bans diesel cars exceeding 2000cc:
The Supreme court issued a bizarre ban that prevents registration of SUVs with an engine capacity of 2 litres or above. Issued in order to address Delhi's pollution woes, it's a move that has faced some resistance from the industry and also applauded in some circles. Only time will tell if the ban would bring any substantial change.
SC recommends banning of registrations for diesel SUVs in Delhi
Price (Ex-Delhi)
Starts Rs 7.5 Lakhs
Price (Ex-Delhi)
Starts Rs 31.72 Lakhs