Noble reveals the new M600 at London Motor Show
British carmaker Noble Automotive revealed its new M600 supercar at the recently concluded London Motor Show. The Europe-only supercar comes equipped with a 4.4-litre Yamaha twin-turbo V8 engine producing 668PS along with 818Nm of torque.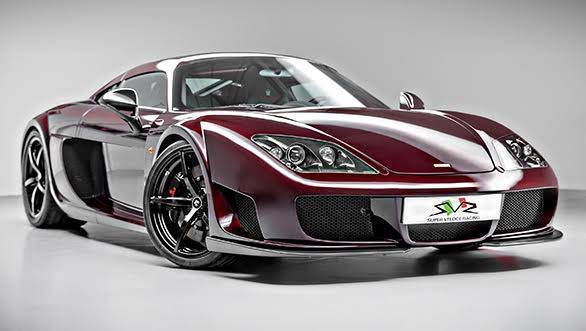 The M600, weighing at just 1,198kg,  launches itself from 0-100kmph in a mere 3.5 seconds and 0-194kmph in just 8.9 seconds. Noble invested five years in extensive development to build this car. According to Noble, every car is hand-built depending on the specifications given by the customers. With an estimated top speed of 362kmph, the new Noble M600 is slated to be faster than the Lamborghini Aventador SV, which tops out at 349kmph. The Noble M600 is known for its analogue character which claims for not having any electronic intervening that adds to the driving experience.
The UK-based automaker unveiled its new supercar to celebrate its partnership with Super Veloce Racing (SVR) being appointed as its exclusive sales and service dealer. SVR would be dealing with the customers directly where prospective drivers would be given a hands-on experience of the car. Following that, SVR would work with the customers to develop their needs on the supercar. SVR will now also be the service provider for UK and Europe markets for all current and future Noble owners.
Price (Ex-Delhi)
Starts Rs 4.78 Crore