Nitin Gadkari urges EV manufacturers to recall defective vehicles
Minister of Road Transport and Highways, Nitin Gadkari declared on Thursday that quality-centric rules for electric vehicles will be issued soon. An expert committee has been formed to investigate the recent accidents involving EVs.
Due to several reports of electric two-wheelers catching fire, the government has instructed vehicle producers to recall all items from faulty batches promptly or face severe fines. Nitin Gadkari also reminded EV makers that the government was dedicated to ensuring the safety of every traveller.
In March, the government requested an investigation into the fire that broke out in an Ola Electric car in Pune. The Centre for Fire, Explosive and Environmental Safety (CFEES) is looking into the circumstances surrounding the occurrence and making recommendations.
If any company is found to be careless in their methods, a severe penalty will be applied, as well as a recall of all faulty automobiles.
Nitin Gadkari took to Twitter stating "Several mishaps involving Electric Two Wheelers have come to light in last two months. It is most unfortunate that some people have lost their lives and several have been injured in these incidents." He further added " We have constituted an Expert Committee to enquire into these incidents and make recommendations on remedial steps. Based on the reports, we will issue necessary orders on the defaulting companies. We will soon issue quality-centric guidelines for Electric Vehicles."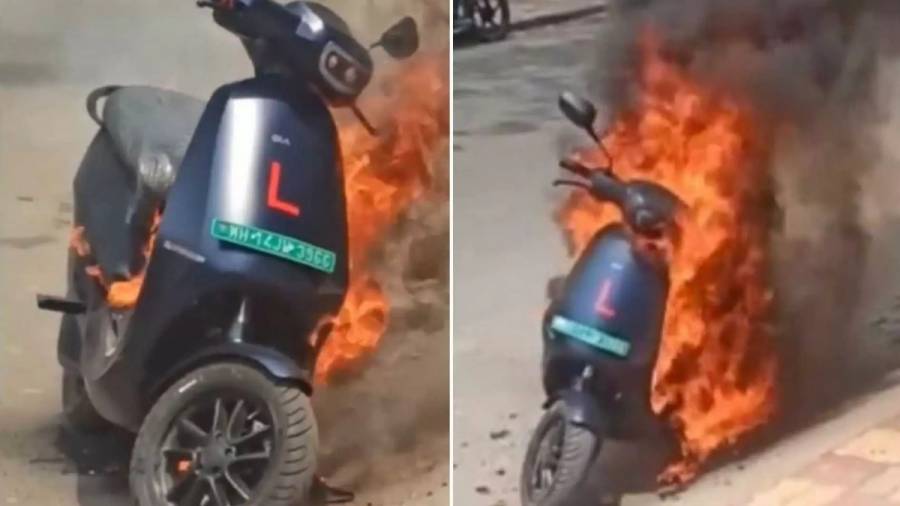 He also stated "If any company is found negligent in their processes, a heavy penalty will be imposed and a recall of all defective vehicles will also be ordered. Meanwhile companies may take advance action to Recall all defective batches of vehicles immediately. Under the leadership of PM Shri Narendra Modi, our government is committed to ensure safety of each and every commuter.
India plans to make up 80 percent of total two-wheeler sales by 2030, based on 2 percent sales of electric scooters and motorcycles. The government is providing substantial incentives to encourage the development of EVs.
Also Read:
Confirmed: All cars in India to be fitted with 6 airbags as standard