Nissan to launch fully self-driving vehicles by 2020
Nissan Motor Co Ltd has announced that it will be ready to introduce fully self-driving vehicles to markets by 2020. The Japanese carmaker has revealed plans of producing commercially viable vehicles that are capable of autonomous piloting.
The self-driving vehicles will be sold "at a realistic prices for consumers", the company said at a media event in Irvine, California. Nissan will use its own engineers and universities like Stanford, MIT, Oxford, Carnegie Mellon and the University of Tokyo to help develop its autonomous driving technology.
These self-driving cars will be tested on a track in Japan by the end of 2014. The track will be specifically erected, and feature real townscapes and "will be used to push vehicle testing beyond the limits possible on public roads to ensure the technology is safe".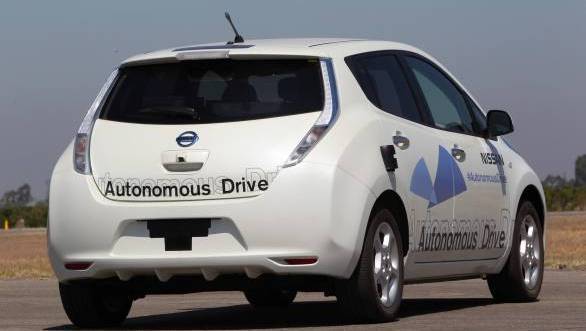 The technology being demonstrated at Nissan 360 in California means the car could drive autonomously on a highway - sticking to or changing lanes and avoiding collisions - without a map. It can also be integrated with a standard in-car navigation system so the vehicle knows which turns to take to reach its destination.
A revolutionary concept like autonomous drive will have implications throughout the design and construction of cars. For example, collision-avoidance by machines with the capability to react more rapidly and with more complex movements than a human driver will place new demands on the chassis and traction control. Nissan is leveraging 80 years of research and development expertise to create a complete solution for autonomous drive.
Prior to Nissan, Google has also spoken of developing autonomous driving technology. Companies like Nokia have also come up with an advanced navigation system embedded with detailed information.