Nissan to equip the Leaf with ProPilot autonomous tech
Nissan CEO Carlos Ghosn made a host of important announcements at the ongoing 2017 Consumer Electronics Show. The technologies that will be incorporated in the next-generation Nissan vehicles will aim at offering zero-emission and zero-fatality rate. Also, Nissan will bring in the new Leaf that will come equipped with ProPilot autonomous technology.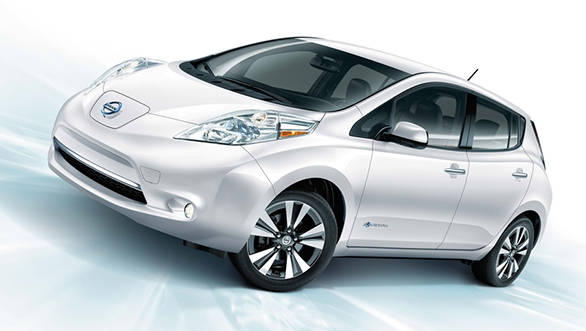 However, the same will not make the Nissan Leaf belong to the Tesla and the Faraday Future class of cars. Using the ProPilot feature, the new Nissan Leaf will offer autonomous driving capability for single-lane highway driving. The company, however, didn't reveal any further information on the extended range of the new Nissan Leaf which has been speculated for quite some time now. The company, however, has not mentioned the exact launch date for the new Prius as Carlos mentioned that "it is coming in the near future". The Nissan Leaf has been one of the highest-selling electric vehicles, as it has sold more than 2.5 lakh units since its launch in 2010.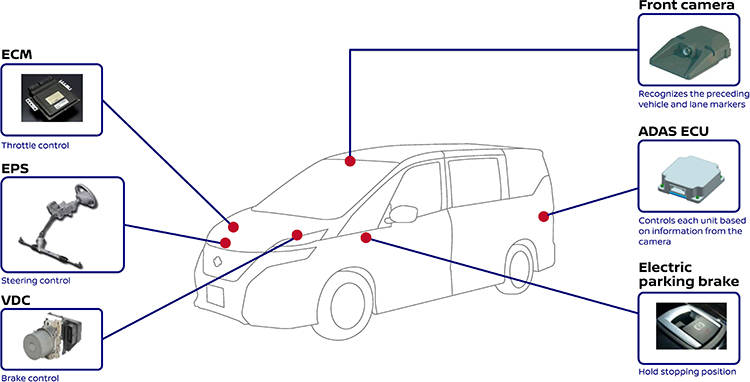 ProPilot autonomous technology
The ProPilot is presently offered in the Serena MPV. Nissan states that in the ProPilot mode, the steering, accelerator and braking functions can be automatically controlled. Using a mono camera and image-processing technology, the ProPilot can compute the approximate distance of the preceding vehicle along with detecting lane markers. As soon as the system identifies that the vehicle in front has stopped, it automatically applies brakes and remains like that till the driver steps on the throttle.
Nissan will be introducing the ProPilot feature in the Qashqai for the European market by 2017. The company also intends to bring the same technology in the US and China markets. The Japanese car manufacturer claims that a multi-lane autonomous driving technology will enable automatic lane changes on highways and will debut in 2018. Fully autonomous driving technology will be offered in Nissan cars by 2020.