Nissan showcases self-cleaning car
Washing cars is an acquired taste. Some people love doing it, while others hate it. In India, we prefer getting it done by someone else for a fee. This, though, may soon change. Nissan is testing a nano-paint coating for vehicles which will make washing a car... well the car's problem, not yours.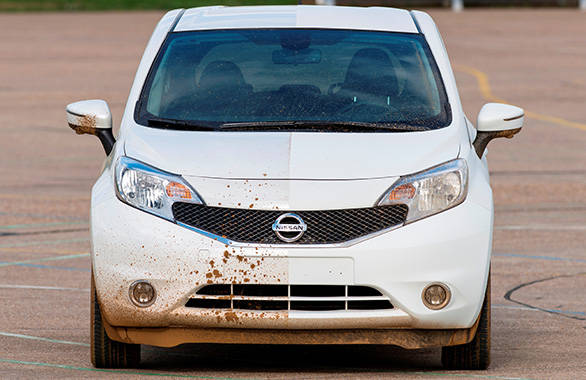 The video below shows the whole testing process on the European Note hatchback. It shows the hatch going through dirt as if auditioning for a detergent commercial. It further shows the dirt slipping off the body. The key to the process is the special layer of super-hydrophobic and oleophobic material called Ultra-Ever Dry that is sprayed over the paint. This creates a layer over the body to protect it from the elements. This means that when dirt and dust come in contact with the coating, they just roll off just like water on water-repellent jeans.