Nissan launches an advanced version of its Nissanconnect connected car solution
Nissan has launched an updated version of the Nissanconnect integrated information and communication platform. This new version will have 18 additional features which cover aspects of control, convenience, safety & security and social sharing. Nissanconnect comes at zero subscription charges for three years and is available across the Nissan range of cars – Micra, Sunny and Terrano.
The platform already offers more than 50 features. These include safety and security solutions like SoS, vehicle tracking, tow-away alert, vehicle low battery alert, automated impact alert including harsh acceleration alert, sudden turn alert and sudden brake alert, curfew alert and geofencing with multiple entry/exit.
To help with fuel-efficient driving and maintaining the health of the vehicle, idling runtime, smart drive score, quick reference videos and intelligent route guidance help features are available. Additionally, the 'Way to My Car' feature and last 15 minutes tracking is convenient for keeping track of one's car in various situations. Users can share this information and their achievements on the Nissan community, where group trips can also be organized.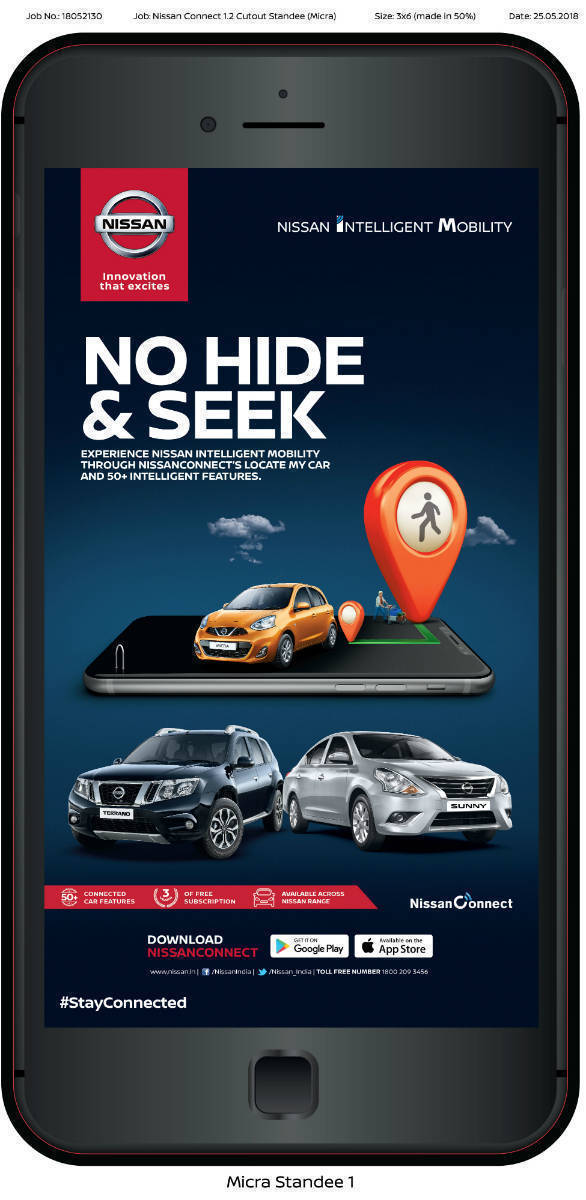 Launched in 2017, Nissanconnect has been developed specifically for the Indian market by the Renault Nissan Technology Business Centre India (RNTBCI). A Nissanconnect user can be connected to their family via the car. The factory-fitted system has been conceptualized to solve issues faced by Indian road users on a daily basis. The connected car tech solution is equipped with an embedded telematics unit. This is paired with an inbuilt SIM for every car and operates on a dedicated server for safety.
Customers can download the Nissanconnect app from the app store on their Android and iOS smartphones. They then have to contact their nearest Nissan dealer to activate the app on the purchase of their new car. Customers who do not have a NissanConnect setup can upgrade their car through a dealer fitment.