Nissan India unveils its future plans, Nissan X-Trail to be the first of many to be available
Nissan India has made public its schedule for the upcoming weeks. displaying the Nissan Juke, Nissan Qashqai, and Nissan X-Trail, three brand-new vehicles from abroad. After completing testing there, the fourth-generation X-Trail will be the first vehicle to be made available for purchase in India.
The latest Nissan X-Trail model has plenty of upscale amenities and sophisticated aesthetic cues across the interior. The highlight, though, is what's beneath the hood, where you can choose a traditional 1.5-liter turbo-petrol engine with 163 PS or a potent hybrid powertrain with 204 PS in front-wheel drive and 213 PS in four-wheel drive.
Nissan is calling its hybrid powertrain 'e-Power' and it is a combination of a three-cylinder petrol engine and an electric motor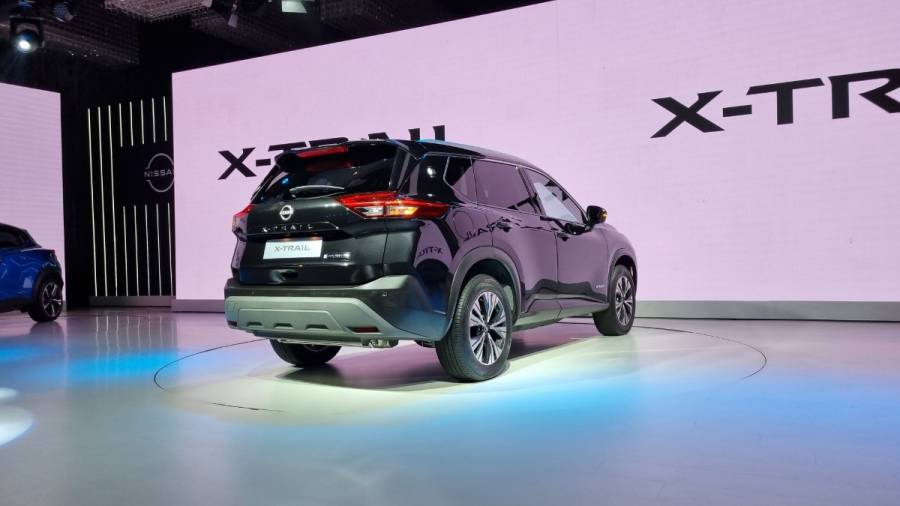 Regarding appearance, the X-Trail adopts the well-known family look with the large V-motion front grille and the LED headlights positioned on the bumper. The top of the vehicle has been equipped with wraparound daytime running lights. While the back of the X-Trail has several cuts and body creases below and above the number plate recess, the side of the vehicle gains significant wheel arches. Notably, the X-Trail will be available with five and seven seats when it debuts.
When compared to its rivals, the Nissan Juke does have a quirky and distinctive appearance because to its rounded lines and sharp creases. Like the Grand Vitara, the Juke's robust hybrid drivetrain, which combines a 49PS electric motor with a 1.6-litre gasoline engine with 94PS, is the vehicle's main selling point in India.
The Nissan Qashqai shares the same fundamental structure as the X-Trail, and the third-generation model offers turbo-petrol mild hybrid and e-Power versions as options. The former has a CVT or 6-speed manual transmission with a 158PS, 1.3-litre engine from the Nissan Kicks that is assisted by an electric motor. With 190PS and 330 Nm, the latter model is a less potent version of the fuel-saving range-extender technology available in the X-Trail.
Price (Ex-Delhi)
Starts Rs 9.5 Lakhs