Nissan hikes car prices
Nissan India has announced an up to 2.9 per cent price hike on select models including the Micra to counter the effects of rupee depreciation and surging input costs.
Nissan is the latest among about a dozen automakers who have raised prices across range in India in the last couple of months.
The price hike - in the range of 1.4 per cent to 2.9 per cent - is applicable to most variants of the Sunny, Micra and the Micra Active, and it will be in effect from October 1.
Nissan's compact sedan Sunny variants cost in the range of Rs 6.29 lakh to Rs 9.86 lakh, the hatch Micra costs from Rs 4.90 lakh to Rs 7.21 lakh and the Micra Active costs between Rs 3.50 lakh and Rs 4.79 lakh (ex-showroom, Delhi).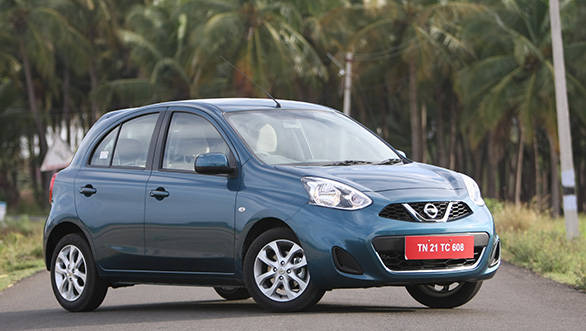 2013 Nissan MIcra CVT
"The prices are revised to minimise the impact of rupee depreciation and offest rising input costs and raw materials costs due to inflation. The price increase is marginal and we are confident that our valued customers will appreciate our efforts to offer them globally renowned
products at affordable prices," said Nitish Tipnis, director of sales and marketing, Hover Automotive India (Nissan's National Sales Company in India).
Nissan recently launched the diesel model for its Micra's base variant, the Micra XE.
Nissan joins a slew of companies that have already announced a price hike. These include Hyundai, Maruti, Mahindra, Toyota, Mercedes-Benz, Audi, GM and BMW.