Ninth edition of Blind Man Car Rally to be held on February 8, 2015
Mumbai has something of a distinction when it comes to organising unusual sorts of motorsport events. And perhaps one of the most unusual event that the city hosts is the Blind Man Car Rally. Now, the ninth edition of the event has been announced and will be flagged off from NSCI, Worli on February 8, 2015. The event will be flagged off by designer, social worker and politician, Shaina NC, singer Shibani Kashyap and ad film maker Prahlad Kakkar.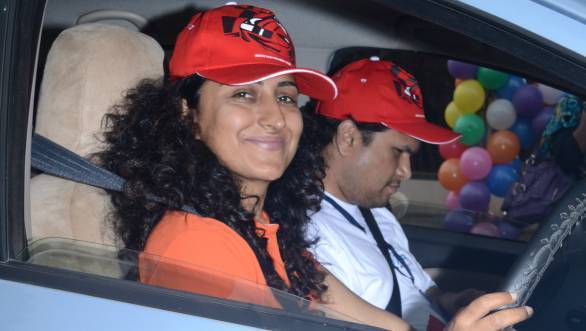 The rally is unique in that it allows people who are visually impaired compete in a full-fledged motorsport event, when they navigate the rally route that is mapped out in Braille. They instruct the drivers over the course of the 50km long rally. Family members of the navigators are also welcome to participate in the event, which is targeted at increasing awareness about the challenges faced by the visually impaired. The proceeds from the event will be used for various social causes.
If you want to compete in the event, the registration procedure can be found here.