Next generation Porsche 911 spotted testing on the Autobahn, possible reveal in October
Even as the current Porsche 911 remains at the top of its sports car game, the Stuttgart carmaker is now in the final developmental stages of the sports car's successor. The new car is expected to make its debut at the Paris Motor Show in October and will probably go on sale in early 2019.
As has been the case with every successive generation change in the car's 55-year run, this generation too seems to only have undergone the subtlest of styling changes. The front end gets new detailing n the headlamps in-line with four-LED set up other cars in the Porsche line-up. The bonnet too now seems to extend further down to a pointier front bumper. The side profile shows the car to have a more swooping roofline, and the haunches seem to have become more prominent as well.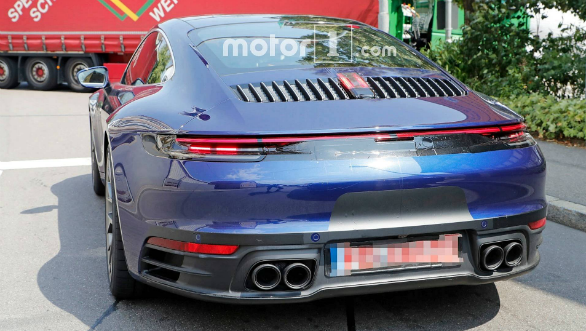 The rear end of the car looks to have been subjected to the bulk of the changes. The sloping roof now melds into the engine compartment, which also gets a new louvre design for its cover. The taillamps have been redesigned completely, with LED detailing that now extend right up to the centre of the car. The rack of the seems to have grown as well, a design element further accentuated by the front and rear bumpers.
The interior of the new eighth-generation 911 (which is speculated to carry the 992 model designation), is likely to borrow heavily from the one in the Panamera. So a digital instrument cluster, a top-notch infotainment system along wide a clean layout which uses capacitive touch surfaces and physical buttons can be expected.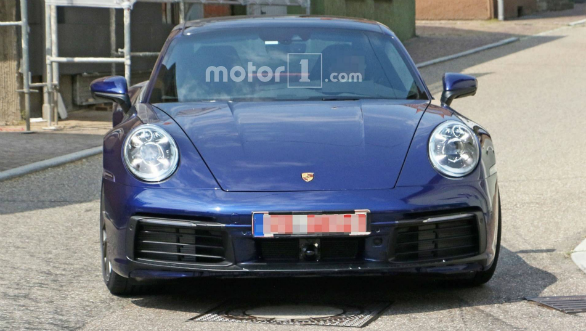 In term of powertrain options, the new 911 should most likely see updates to the existing entry-level 3.0-litre flat-six motor in the lower spec Carrera and Carrera S model. Power outputs can be expected to increase by around 30PS in these cars. A 48V electrical system will also be included along with a hybrid version later on.
The 911 is one the icons of the motoring world and has built this reputation through its combination of dynamic ability and practicality. It's very unlikely that the new 911 will fall short of its predecessor, given that the entire Porsche brand has been built around this car. Expect the car to go on sale in India soon after its global debut.
Watch the video here:
Price (Ex-Delhi)
Starts Rs 1.38 Crore