Next-gen BMW i8 to make an insane 750PS, arrives in 2023
BMW, known for churning some of the best-performance cars for enthusiasts, is also increasing its focus on electric-powertrain options. Presently, the German automobile brand has the i3 hatch and the i8 plug-in hybrid sportscar in its electric line-up. However, the brand is planning to go big in electric cars. While the BMW i3 will be replaced with an even more efficient version, the BMW i8 will be powered by a new three electric motor set-up producing a massive 750PS  (up from 362PS) and delivering a range of 483km.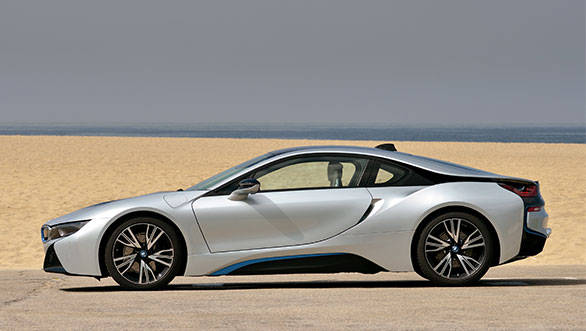 The BMW i3 and the i8 use carbon fibre extensively in their body construction. Despite the brand's mass-production process techniques, it still remains an expensive option. The Project iNext will instead explore the use of hybrid aluminum/steel structure that is presently seen in other conventionally powered BMW cars. This will be combined with the recycled carbon fibre, if necessary.
The new BMW i3, which arrives in 2022, is being contemplated to either retain its present carbon-fibre structure, get a new aluminium construction or get a hybrid of five to six materials. The new-generation BMW i8, which arrives around the same time or a year later, will get a powertrain update with longer range batteries. This will replace the present turbocharged 1.5-litre 3-cylinder petrol engine combined with the electric motor. BMW will also offer four-wheel drive as an option along with active suspension that will scan the road ahead and accordingly adjust its dampening to absorb the undulations of the surface.
BMW is also working on a completely new all-electric car that will be called the i5 or i6, a report suggests. This new car will be a part of the company's internal programme called the Project i20, also known as iNext. It will generate power in the range of 136PS to 247PS and come with four-wheel drive, low centre of gravity as well as a short turning radius. BMW will also equip this car with the latest in autonomous technology which is a popular topic for a majority of premium car manufacturers. The report also reveals that the upcoming car will arrive in dealerships by end 2021, followed by a fully autonomous version by 2025.
Source: Automobilemag
Price (Ex-Delhi)
Starts Rs 2.62 Crore