New year, new goals!
December is possibly the only time that our racers, especially the ones who've spent a better part of the year racing abroad, get to relax a little. Of course, not all of them have this luxury, as I type this out two of them are neck deep in roadbooks preparing for the 2018 Dakar Rally. But for most of them, December allows for a bit of a breather. A little bit of time to contemplate the year that's gone by, accomplishments, near misses, and failures alike. And it's also time for them to shift their focus to the upcoming season of motorsport. A little self-reflection is called for, and goals for the next year are lined up. Here's what they had to say.
ADITYA PATEL
Having spent the 2017 season in the Blancpain GT Series Asia, and having narrowly lost out on the championship title, Aditya Patel seems keen on more victories in 2018. Hence all the talk of champagne.
Aditya Patel and team-mate Mitch Gilbert celebrate on the podium
To watch an entire T20 match.

To drink more champagne, by spraying less of it on the podium.

To stick to resolution number 2.
AKHIL RABINDRA
It's been a season of ups and downs for Akhil Rabindra in the British GT Championship, where he racing for the McLaren GT Driver Academy supported Black Bull Garage 59 team. Akhil's one of the few racers on the list who has to worry about exams and the like, given that he's still in University.
Akhil Rabindra
To get more podiums in racing, and more A's in University.

To grow professionally in the field of business development.

To reach a new level of physical and mental fitness in order to dominate my races and work in 2018.
ARMAAN EBRAHIM
There were plenty of podiums for Armaan Ebrahim in the 2017 Lamborghini Supertrofeo Asia Series. But like most other racers, he's hoping for a better 2018. Proceed with caution seems to be his motto.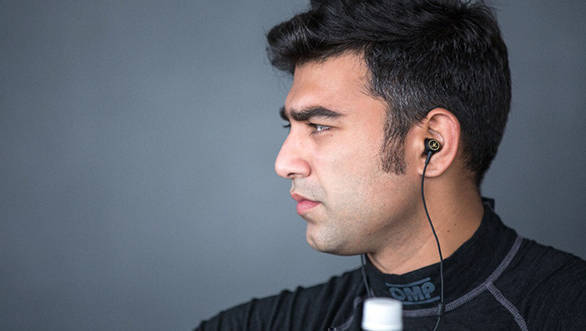 Armaan Ebrahim
To get on my bike more often.

I've got to start watching my diet.

To not rush into a 2018 race deal, unless it's the right one.
CS SANTOSH
It's been an intense few years for CS Santosh. From tackling the Dakar as a privateer, to becoming a part of the HeroMotoSports Team Rally outfit. His life is now all about training to get better results in the Dakar. A little rest and relaxation in 2018, then!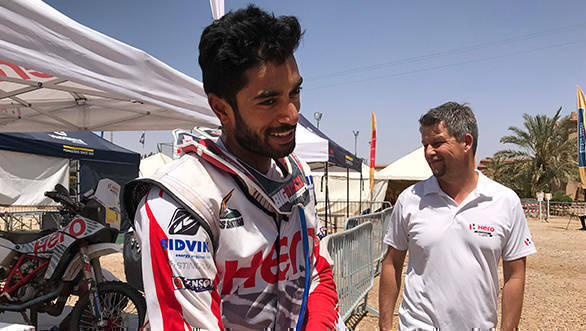 CS Santosh
To eat more.

To make time for a holiday.

And to get more seat time on my rally bike.
GAURAV GILL
2017 has been a good year for Gaurav Gill. He's managed to prove to the world that his APRC title win back in 2013, was no fluke. Since then he's notched two more titles, winning the championship in 2016 and 2017. For 2018, Gill wants more perfection.
Gaurav Gill, pictured here with co-driver Stephane Prevot
Finesse in your driving is the most important thing in rallying, and the goal is to get closer to that in 2018.

A rally track usually has a few hundred corners in each stage, when you get them all right, you know you've won the stage! So to get them all right, next year!

Controlled aggression is something extremely difficult to achieve, and I'm constantly working towards it.
KP ARAVIND
Another racer who impressed this year was Aravind KP. He managed to learn very, very quickly, getting consistent finishing positions and solid results - like a 15th place at the Oilibya Rally of Morocco. But as far as the resolutions went, we didn't get very much out of him. This, however, is what he did say.
KP Aravind
I'm not a resolutions kinda guy

There's no special reason for it. I just go with the flow.

I guess I just like to do things right.
JEHAN DARUVALA
The race at Norisring, where Jehan Daruvala became the first Indian to win in the FIA European F3 championship, was probably the highlight of the 2017 season. In 2018, his second season in the same championship, Jehan plans on being even better.
Jehan Daruvala
To hit the apexes to perfection and be on top of my game.

To master the butterfly stroke in the pool.

On a lighter note, to keep my room less messy.
K RAJINI
2017 hasn't gone exactly to plan for K Rajini. The Indian racer might have finished second in the Malaysian Superbike Championship, but he's not satisfied with it. As is in evidence from his goals for 2018.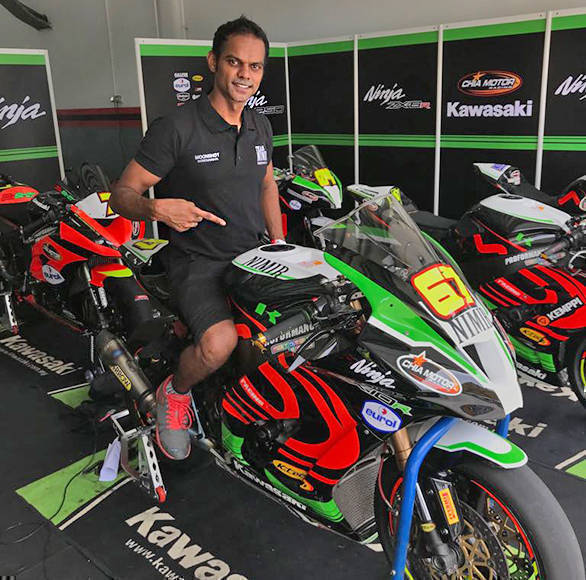 K Rajini
To finally get a wild card entry in the Moto2 Championship.

If I get this wild card entry to the Moto2 championship, to be in the Top 20. Which means I'll also have to work on my fitness, to be right up there at their level.

To win the Malaysian Superbike Championship once again. Preferably on a better motorcycle, since I raced on an old 2014 race machine this year.
SARATH KUMAR
A year spent recovering from injuries is what Sarath Kumar had to deal with in 2017, when he competed in the Super Sport 600 category of the Asia Road Racing Championship. And he's eager to put all that behind him in 2018.
Sarath Kumar
I eat a lot even when the season is on. I am a little bit of a foodie and I need to control my junk food habit. I'm not sure it's going to happen, but I'll try to do my best.

Before the 2017 season I focussed only on the technical side of things, since I was only racing abroad and I wanted to know more about the bikes. But for the 2018 season I'll be racing in the National Championship's super sport category too. So I have to focus more on my riding. I don't want to divert my focus.

For the next full year I want to bring my kid to the racetrack. This year I wanted to bring him to the racetrack, but I didn't have the time. But I want him to hear the sound of the race bikes and feel the atmosphere at the track.
SHAHAN ALI MOHSIN
It's been a year of challenges for Shahan Ali Mohsin. He stepped up to the Junior Max category of the National Karting Championship, where he fought more experienced competitors to make it to third place in the championship. He also scored two podiums in Austria, ensuring his international campaign was successful.
Shahan Ali Mohsin being hoisted into the air by father Shahroo Mohsin
I haven't been exactly committed to fitness, but from the end of the 2017 season I've been working hard and trying to eat right. I am a huge foodie but I want to really up the game for coming year as well and my resolution is to continue training and improve functional and core aspects of my fitness.

I'm more motivated and resolute than ever to show my best in the coming season. And my aim is to win some races in Europe.

Juggling school, racing and fitness is hard enough so there's always an excuse to not do much beyond this - but I want 2018 to be different. I want to use my position and outreach to do something that will improve things around us. For instance, air pollution is something we are grappling with. I would definitely like to create awareness about it starting in my home town Agra, to ensure we do not end up in the same position.
RUHAAN ALVA
The young Indian karter broke into the international field in a big way, even finishing runner-up in the Easykart Championship's Easy 60 category. In 2018, he wants to go one better. His resolutions are also a reminder of just how young some of the racers, who are doing us proud internationally, are.
Ruhaan Alva
To make India proud by winning an international championship. And to win a world championship.

To get a role in The Fast and The Furious 9.

To drive a supercar. Or at least get driven in one!