New Volvo S60 sedan will not have a diesel engine option
Volvo will be revealing its new S60 sedan in a matter of weeks. However, the upcoming Volvo S60 marks a turning point, being the first modern-day car from the manufacturer to not be offered with a diesel engine option. Volvo has made the announcement highlighting it as a commitment to a long-term future beyond traditional combustion engine.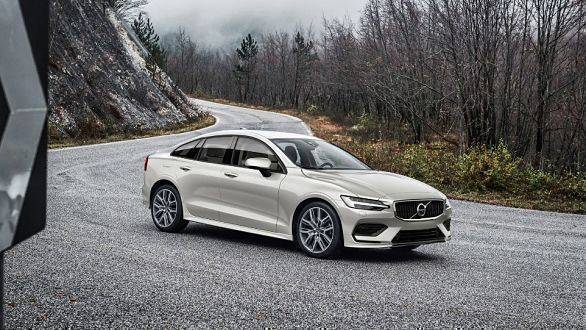 Rendering of the upcoming Volvo S60
Volvo CEO Hakan Samuelsson is clear in stating that the company's future is electric and that it will no longer develop a new generation of diesel engines. "We will phase out cars with only an internal combustion engine, with petrol hybrid versions as a transitional option as we move towards full electrification. The new S60 represents the next step in that commitment," he has said.
Rendering of the upcoming Volvo S60
Volvo aims to have at least 50 per cent of its sales come from electric vehicles (EVs) by 2025. All upcoming Volvos henceforth will feature either a mild petrol electric hybrid, plug-in hybrid, or all electric powertrains. The upcoming S60 sedan will come powered by a mix of four cylinder petrol Drive-E engines and hybrid powertrains. Mild hybrid options will debut next year.
Also see: 2019 Volvo S60 | First Drive Review