New Honda Amaze key to boosting sales, says Honda
In response to Honda Cars India Limited losing the fourth sport in the passenger car market to Tata Motors, Rajesh Goel the company's senior vice-president and director for sales and marketing spoke of the company's strategy to address this.
Goel said that of the three cars being launched by Honda this year, the other two being the new Civic and the new CR-V, the Amaze will help the company boost its sales and also strengthen its current line-up. The company is also looking into how it will use the Amaze's platform, although there are no concrete plans of launching the Brio in India so far.
Honda is also following an aggressive marketing strategy with the new Amaze. It hopes to use this car to gain a strong foothold in the Tier-II and Tier-III cities with this car. This does not mean adding new dealers but using its existing dealers to improve its sales efforts.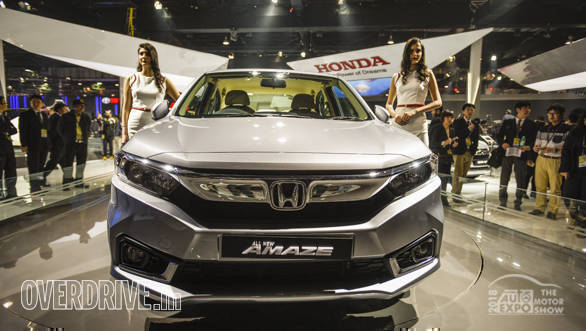 Goel also said that the company had lost sales over the last few months because of the cyclic nature of the car industry and also because the earlier Amaze was in its 'run out' phase. On being asked why the Amaze had been equipped with a more expensive CVT gearbox while its rivals use cheaper AMTs, the representative said that the company's strong focus on R&D meant that it was always looking to use the most advanced tech possible.
Goel said that although India is the fourth-largest market for Honda Cars, after China, the US and Japan, it has very low penetration here. The growth potential that this allows for makes it a very important market for Honda.
Source: Financial Express
Price (Ex-Delhi)
Starts Rs 6.32 Lakhs