New flywheel behind Volvo S60's more power, efficiency
Flybrid, one of Williams' rivals in flywheel development, is concentrating on a test programme with Volvo road cars. It claims an 80PS performance boost and a 25 per cent fuel saving. This is the first full-scale trial of a flywheel energy recovery system in a front-wheel drive passenger car and Flybrid's parent company Torotrak believes that it is now close to being ready for the market.
The Flybrid unit is fitted to the rear axle of an S60 powered by a 254PS five-cylinder T5 petrol engine. When braking, kinetic energy from the wheels spins a 6 kg carbon-fibre flywheel (housed in a vacuum chamber) at up to 60,000 rpm. When the car moves off again, the energy stored in the spinning flywheel is transferred to the rear wheels through a specially-designed transmission and can either boost power or reduce load on the engine.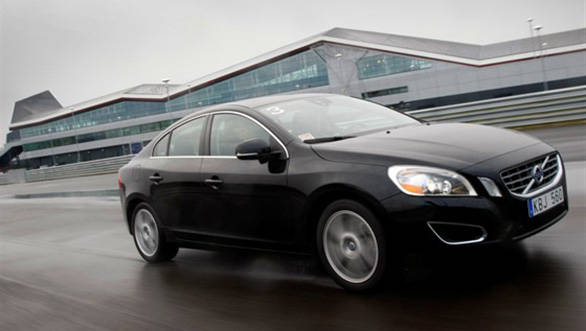 The petrol engine is switched off as soon as braking begins and the flywheel energy can drive the car alone for short periods. Volvo expects that it will be able complete half of the EU fuel consumption cycle without the engine running. The nature of the flywheel means that it is most effective in stop-go traffic and hard driving involving repeated acceleration and braking. Because of the quick torque build-up, the S60 prototypes accelerate from 0-100 km/h 1.5 seconds quicker than the standard model and the location of the Flybrid unit means that the car has four-wheel drive in the acceleration phase.