New Ferrari Portofino-based coupe teased ahead of its reveal
Ferrari teased its new GT, most likely the Portofino coupe, which we've all known was coming. In the teaser picture posted to Ferrari's Instagram page, a blurred silver coupe can be seen reflected in a pair of sunglasses. The car pictured resembles the spy shots of the reported Portofino-based coupe that had been doing the rounds earlier, and ties in to Ferrari chairman, John Elkann's announcement earlier this year that Ferrari would be expanding its GT line-up of cars.
The new coupe has been named F169 internally, and is reported to be more than just a quick addition of a roof to the Portofino, currently the most affordable car with the Prancing Horse badge that one can buy. The Portofino-coupe has visibly smaller dimensions than the 2+2 Portofino, along with a reduction in wheelbase, and will likely lose the two rear seats in the process. Styling is a bit hard to comment on, with the spied cars under heavy camouflage, but the new LED tail lights show a departure from the circular lights of the Portofino. The car will also carry bespoke bodywork, and likely be priced under the Portofino, keeping in line with Ferrari's positioning of cabrios above coupes.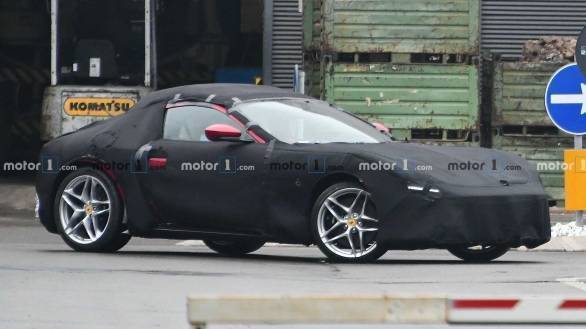 The F169 will probably carry over the Portofino's 3.9-litre twin-turbo V8 in the front, with 600PS and 760Nm torque, mated to a 7-speed dual clutch transmission. Though, the rumour mills are strife with talk of the new "baby Porto" debuting a new hybrid 3-litre V6, with more power. It's more likely this car will get the V6-hybrid later on in its life, but all details should be revealed on November 14.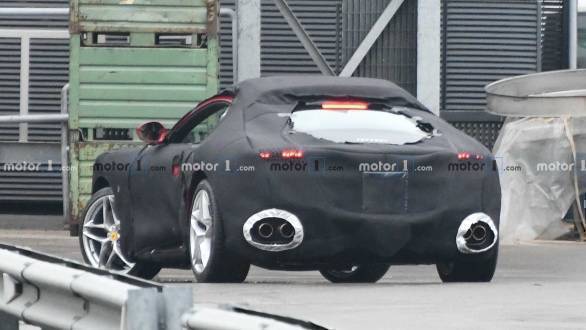 Image source: Motor1
Price (Ex-Delhi)
Starts Rs 3.5 Crore