New Aston Martin hypercar teased before Geneva 2019 debut
Aston Martin has teased a new hypercar, a concept version of which will preview at the 2019 Geneva Motor Show. The new concept is being called the Project 003 and will sit below the Valkyrie and Valkyrie Pro in Aston's new mid-engined supercar lineup. Onlky 500 will be built when it goes on sale in 2021.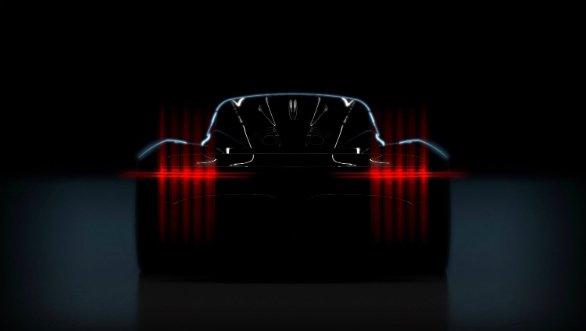 The Project 003 seems to carry forward the highly aero-inspired styling of the Valkyrie. Details noticeable in the teaser are high-mounted exhaust, an active rear small and a bubble-like canopy for the passenger compartment. The new supercar will also possible be more practical than the Valkyrie.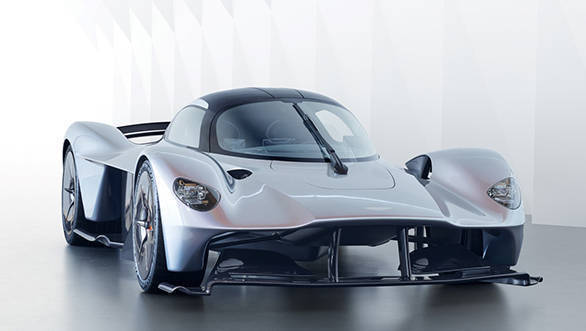 The Aston Martin Valkyrie will be built with the help of Red Bull Formula One
The production version of the Project 003, rumoured to be called the Valhalla, is expected to be powered by a petrol V6 with KERS like electrical assistance. This setup is similar to what we have seen of the LaFerrari and the McLaren P1. The Project 003 should also feature power figures in the range of what these cars make , so expect 900 to 1000PS. There will extensive carbon fibre in the bodywork and trick suspension and aero systems. The supercar could hit the 100 kmph mark in around 2.5s and max out at over 320 kmph.
The Valkyrie is a big halo model which sets the benchmark for how a mid-engined Aston Martin feels. The Project 003 will bring this new thought to a more practical package, expect an entire line of such cars in the future.