New 1,000PS Lamborghini LB744 to get V12 and three electric motors
Italian supercar marque Lamborghini has disclosed the specifications of its all-new supercar and long-awaited Aventador successor, codenamed the LB744. This upcoming offering will get a V12 paired with three electric motors and the combined output will be north of 1,000PS. Notably, the firm is referring to its new supercar as High Performance Electrified Vehicle (HPEV).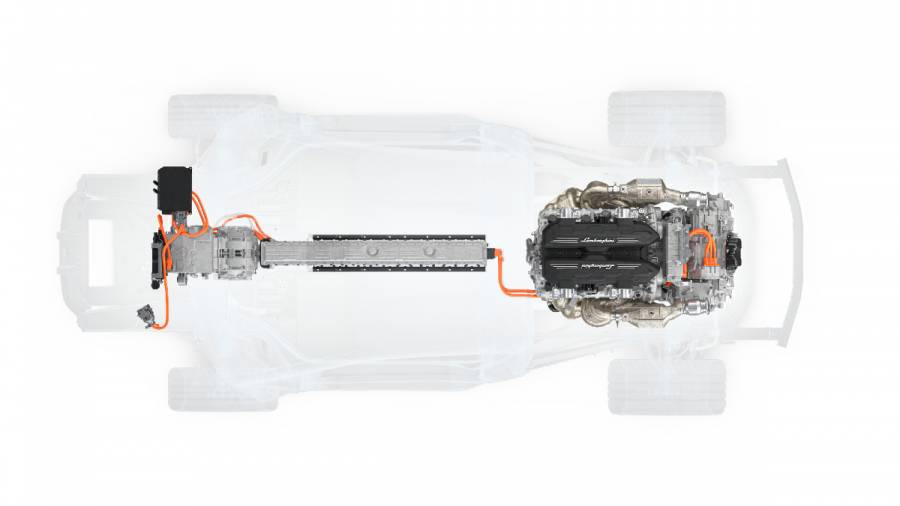 The crux of the LB744 will be a new L545 naturally aspirated 6.5-litre V12 mid-mounted mill linked to a three-motor setup. One of the electric motors is coupled to a new dual-clutch eight-speed automatic transmission. The engine is rotated by 180 compared to Aventador's V12. The transmission is mounted transversely and is located behind the ICE for the first time. Also, the transmission tunnel now houses a lithium-ion battery pack.
The new V12 weighs 218kg, which is 17kg lighter than its predecessor unit used in the Aventador. It generates 825PS at 9,250rpm and 725Nm of torque at 6,750rpm. This engine makes 128PS per litre – the highest-ever power output achieved by Lamborghini's 12-cylinder engines.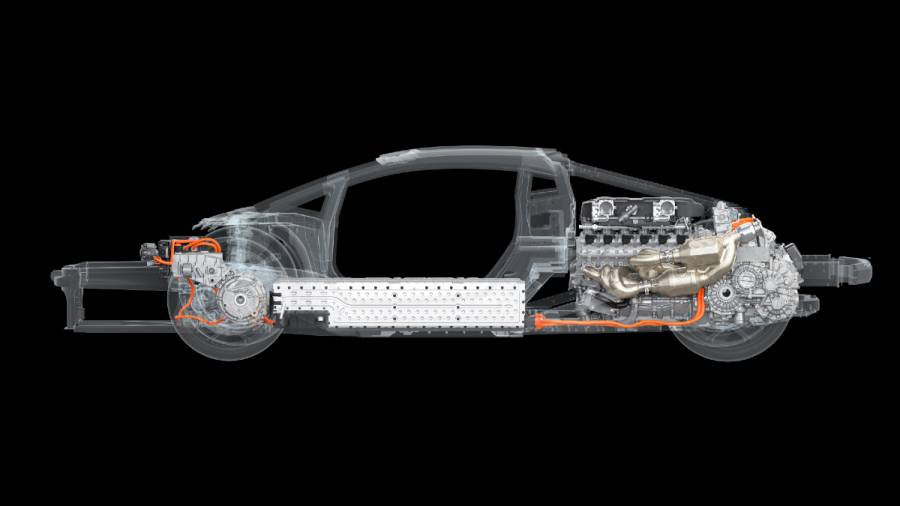 Furthermore, the LP744 features an all-wheel drive system. While the V12 supplies power to the rear wheels, two electric motors power the front wheels. The third electric motor linked to the eight-speed can send power to the rear axle depending on the driving mode and road conditions. This third motor also doubles up as a starter motor and generator. This new plug-in hybrid Lamborghini will have an EV-only mode thanks to a 3.8kWh battery pack and three electric motors. The charging time for the battery via regenerative braking or V12 engine is claimed to be just six minutes. The new in-house developed eight-speed dual-clutch transmission is lighter and faster than the Huracan's seven-speed dual-clutch unit. It weighs 193kg. It is also compact in dimensions.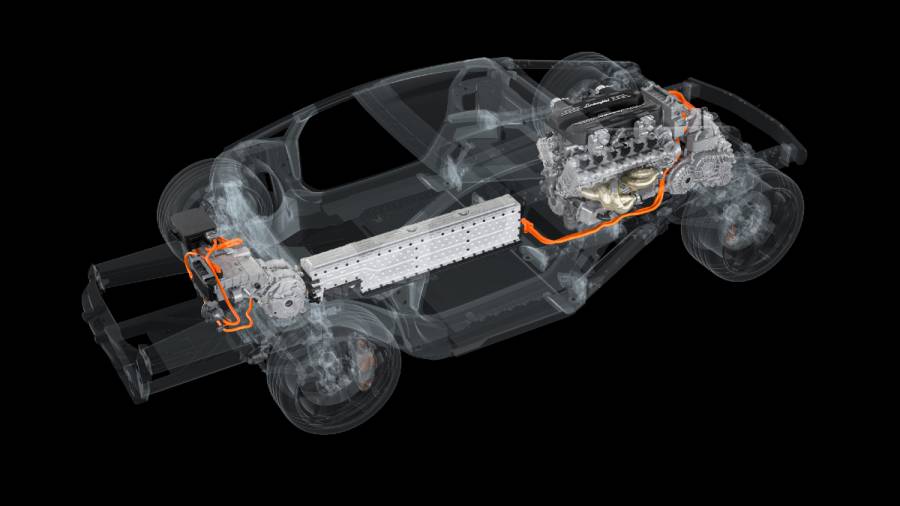 Since the details of the all-new Lamborghini supercar LB477 have been revealed, its world premiere is expected to be just around the corner. Meanwhile, it is said that Lamborghini has also confirmed the Huracan successor for 2024. It will reportedly use a twin-turbocharged V8 paired with an electric motor instead of the good-old V10.